As we tumble one step closer to Autumn, Virgo season reigns strong from August 23rd to September 22nd. This earth sign is full of kindness, compassion, loyalty, and a deep-rooted love of the natural world. On the flip side, they can come off as critical, inflexible, and even bossy. At the heart of it all, they are practical thinkers and hard workers. And just because they're represented by The Virgin, it doesn't mean they don't know how to tip head over heels into a passionate romance.
Related: What Your Birthday Says About Your Romantic Compatibility
A Virgo's best love matches are Taurus, Cancer, Scorpio, and Capricorn. But which romance reads get their hearts pounding? Here are eight of the best romance books for Virgos.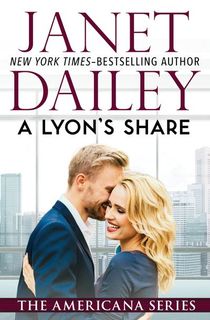 A Lyon's Share
Virgos are well-known for their work ethic. But their all work and no play attitude can sometimes make them come off as cold. Of course, when they do finally introduce some fun into their business, it can really set off sparks...
Related: 8 Office Romance Books You'll Want to Call in Sick to Read
Joan Somers is a secretary at Chicago's Lyon Construction. It's not the paycheck that has her coming back each day—it's the not-so professional attraction she has to her gorgeous boss, Brandt Lyon. Unfortunately the man is buried too deep in his work to see what's on offer.
Having had enough of pining, Joan considers quitting—until a blizzard sees her and Brandt stranded in the office overnight. With Brandt's full attention on her for the very first time, she's eager to make the most of it. After all, they have to find some way to keep warm...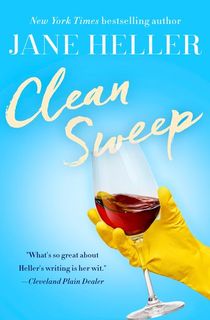 Clean Sweep
After her husband loses everything in the stock market, Alison Waxman Koff sees her life further derailed when that same husband leaves her for his first wife. The down-on-her-luck suburbanite sells all she can, cuts all her costs, and rolls up her sleeves to make a living as a maid. But when her first client—an author of sordid celebrity biographies—is found dead, suddenly Alison is pinned as the prime suspect.
But her luck may be turning around when handsome photographer Cullie Harrington offers her a hideaway from the police on his sailboat. And so long as they can keep out of the crosshairs of the real killer, they just may find a love better than they've ever known.
Any organized and persnickety Virgo will be delighted by having a housecleaner front and center, and the mystery aspect of this charming read will appeal directly to their analytical nature.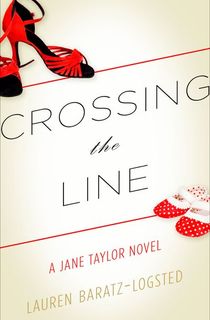 Crossing the Line
While Virgos are represented by The Virgin, this earth sign is widely beloved for its maternal nature. Kind and nurturing, Virgos will go crazy for any romance that sees a child in the middle of it all.
Related: Oh, Baby! 10 Positively Delightful Pregnancy Romance Books
Jane Taylor has spent the past few months faking a pregnancy, but her haphazard plan has come to a head when she rescues a very real and very abandoned infant. Her heroics would be perfect for her plan—except the baby she's found is Black, and Jane is notably not. Realizing her lie has gone too far, Jane owns up to her deception. But that doesn't mean she's willing to give up her brand new bundle of joy.
Now in order to keep the baby, she must convince Social Services that she's an appropriate fit for the child. Jane is willing to do whatever it takes—even if that means enlisting some help from her ex-boyfriend, Tolkien.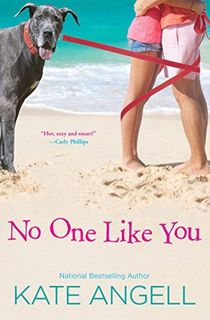 No One Like You
As an earth sign, it should be obvious that Virgos feel a deep connection to nature. This love extends especially to animals, and any love story that sees two people coming together over their shared affection for a furry friend is sure to be a hit.
Professional baseball player Rylan Cates has his home base in Barefoot William, Florida, but with all his time tangled up in spring training, he needs someone to keep himself and his four dogs in line. He hires on personal assistant Beth Avery for eight weeks, only to find she's a more perfect fit than he could have ever imagined.
Beth hasn't figured out exactly what she wants to do in life, but looking after Ryan's dogs is a great way to tuck away some cash. However, Atlas, Ryan's Great Dane, seems to have plans of his own. It seems like that massive pup is determined to push Beth and Ryan together. But as the attraction builds between the assistant and the athlete, it seems like maybe man's best friend is on the right track.
The Intimacy Experiment
Naomi Grant is known for living her life off the beaten path. Now that her sex-positive start-up has becom a global sensation, she has dreams of expanding into live lecturing. But even her mountain of qualifications fail to impress those in higher education.
Ethan Cohen is nontraditional in his own way. While he's been nominated as one of the hottest bachelors in LA, he's also become the rabbi of his own synagogue. He was hired by the executive board of the shul in hopes that he'd bring in more people—younger people—to the faith. Now he has three months to solve their lack of funds and congregants, or else the synagogue is shutting down for good.
Tackling both their problems at once, Naomi and Ethan band together to host a seminar series on Modern Intimacy. But after crafting the perfect syllabus for their latest love experiment, they never imagined their explosive chemistry would turn them into the perfect subjects.
Virgos' can-do attitude, endless drive, and analytical mind will be well-fed with this incredible read.
Get a Life Chloe Brown
Virgos are commonly pinned with a Type A personality, leaving some people to think of them as rigid and boring. This book follows a romance heroine who is eager to break free of those very perceptions.
Chronically ill computer geek Chloe Brown has built her life upon lists and planning. After a close call with death, she decides it's time to start experiencing life to its fullest. She throws together a list of seven simple steps: move out of the family mansion, get drunk on a night out, ride a motorcycle, go camping, have fun and meaningless sex, travel the globe with nothing but a carry-on, and do something bad.
Related: 8 Plus Size Romance Novels That Show Love Comes in All Sizes
It's harder to be bad than she thought, no matter how much planning she puts into it. But tatted handyman Redford "Red" Morgan seems like the perfect teacher. After enlisting this rebel's help, she takes a closer look and finds there's so much more to him beneath the surface.
Autoboyography
This sharp-minded earth sign finds a mental challenge to be their ideal form of fun. When they set their minds to something, they're determined to see it through. But romantic challenges can be just as exciting...
Tanner Scott and his family left California three years ago to settle down in Utah, but the drastic move had the bisexual teen tiptoeing his way back into the closet. Now Tanner only has one semester of high school left until he can dart off to an out-of-state college, and all he wants to do is breeze through it problem free. But when his best friend dares him to enroll in Provo High's prestigious Seminar to draft a complete book within a semester, Tanner can't resist rising to the challenge.
Related: 10 LGBTQ Romance Books About Growing Up and Coming Out
When Tanner lays eyes on the boy mentoring the class—Sebastian Brother, a conservative Mormon prodigy who sold his own Seminar novel last year—he is immediately taken. And in less than a month, he's calling it love.
Terms and Conditions
Virgos are practical planners that expect every rule they put out there to be followed to a T. But sometimes passion is found in the destruction of their best laid plans.
Declan is in line to become the CEO of his family's massive media empire—if only it weren't for his grandfather's inheritance clause. It seems out of the realm of possibility that Declan's ever going to fulfill the man's dying wish of him settling down with a wife and an heir of his own. But everything changes when Declan's assistant volunteers to step into the role of wife.
Iris set out a list of rules to make this plan run smoothly. But what happens when rules start to bend, and a fake relationship starts to feel very real?