Cuffing season might be over, but Taurus season is in full swing right in time for a Summer fling. Or maybe you're interested in a slow burning romance that lasts a lifetime? This earth sign is known for digging in their heels. This can mean that they're hard-headed and impossible to deal with sometimes, but it also means that they have an unmatched loyalty and devotion. The sign of the Bull likes simple pleasures and things they can count on—a match that proves to be as practical and reliable as they are.
Related: What Your Birthday Says About Your Romantic Compatibility
In love, a Taurus's most compatible match is a Virgo, Capricorn, Cancer, and Scorpio (proving that, on occasion, opposites really do attract). But what about when it comes to a Taurus's book shelf? Here are eight romantic reads that this willful earth sign won't be able to put down.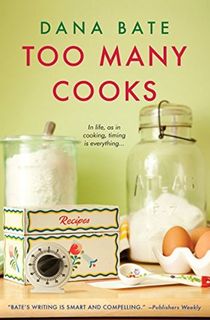 Too Many Cooks
Tauruses are well known as the foodies of the zodiac, and the best way to their heart is through their stomach.
After reading a letter from her late mother encouraging her to take more chances, Kelly Madigan leaps at the opportunity to take a job abroad. She heads out to London to work as a cookbook ghostwriter for Natasha Spencer, a popular movie star, hip lifestyle guru, and the wife of an up and coming English politician. But the selfish, moody actress refuses to actually eat any of the food she's supposedly writing about.
While Kelly is knee-deep in kale burgers and chocolate mousse recipes, she still finds some time for the adventure she's been yearning for. But some of the excitement isn't so glamorous—like her growing feelings for her boss's husband.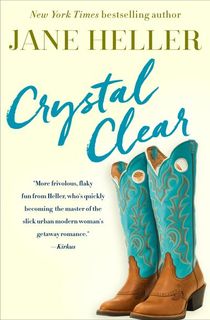 Crystal Clear
Typical of other earth signs, Tauruses tend to be incredibly reliable individuals. This tendency can see them taken for granted, but a little R & R can go a long way in turning things around...
Crystal Goldstein thrives off of order and routine. As a New York accountant, the caretaker of her aging father, and a girlfriend to a man who's just as much of a workaholic as she is, it's pretty necessary to main a tight control over her life. But when she finds out her boyfriend has been cheating on her with his ex-wife, her dad has a secret son, and her job may be in jeopardy, there's nothing left to do but take a big step back from it all.
Related: 15 Second-Chance Romance Books That Will Make You Believe in Love
Taking a much-deserved vacation in metaphysical Sedona, Arizona, there are some surprising guests among her retreat. One of them is jet-setter millionaire Amanda Wells Reid, accompanied by her personal assistant, personal chef, personal trainer, and personal publicist. And of course her tour driver, who is none other than the wildly irresponsible husband Crystal left years ago.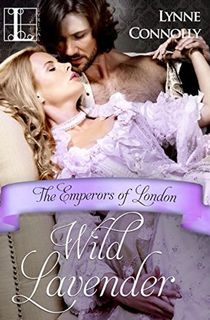 Wild Lavender
One of the most wonderful traits attributed to the sign of the Bull is their deep, unwavering devotion.
The only daughter of a powerful duke, Helena is a beautiful and accomplished woman who could have any bachelor she wanted. Her mother is determined to make her marriage a good one, but Helena is determined not to marry any of the choices carted in front of her. Her heart is bound in a forbidden love, yearning for the son of her family's greatest enemy. And while he has rejected her, she's ready to do whatever it takes to win him back.
For all the years they have been separated, Tom only loves Helena more. But the uncovered truth about his secret roots is dangerous for anyone he holds dear. He will sacrifice anything—even love—if it keeps Helena safe. But as the two of them are caught in the middle of warring factions and pursued by a deadly assassin, the divided couple come together to fight for their lives and their love.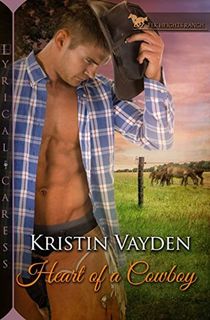 Heart of a Cowboy
If there is a single word that can describe a Taurus, it is undeniably "stubborn." But that hard-headed tension makes for some gripping romance.
Laken Garlington is a hospice nurse who guides people through the last moments of their life with dignity. But Cyler Myer, the son of her new patient, hasn't come home to make peace with his father—he has a score to settle. While the cowboy may be an irresistible hunk, Laken is looking to be the collateral damage from that particular falling out.
Related: 10 Captivating Cowboy Romance Novels
Cyler will never forgive his father for what he's done, and he thinks dying is too easy a way out for him. He returns to his family's Washington State ranch to start on the first step of his plot for revenge, but his shocking desire for the bossy beauty taking care of his father throws a wrench in his plans. Will Cyler continue down a path of darkness, or let Laken and her kisses bring him to redemption?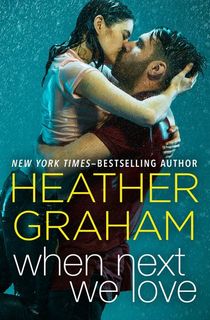 When Next We Love
Music also has a very special place in the hearts of Tauruses, providing some dramatic underscoring to steamy romances.
When her rock star husband, Richard, died, Leigh promised herself she would never be with another musician. When her husband's best friend, Derek, calls upon her to visit his Star Island estate in the Florida Keys, she reluctantly agrees. The two of them have never gotten along, and the tension hasn't faded since Richard's passing. But now Derek wants to complete the music Richard left unfinished.
Related: 10 Romance Books by Author Heather Graham
When a tropical storm traps Leigh on Derek's estate, there's nothing else to do but agree. And as the circumstances chip away at their mutual distrust, an untapped well of chemistry springs forth.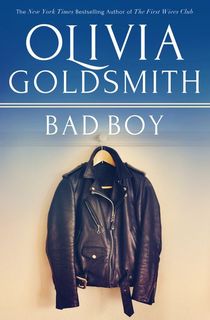 Bad Boy
Friendship is one of the most important things to this sign of the Bull—and sometimes that crucial bond develops into something even more profound.
Tracie and Jonny are best friends who meet every Sunday to talk about their love lives over brunch. Tracie is addicted to bad boys who are end up being too good to be true. Jonny tends to fall for girls who don't see him in a romantic light. But when Tracie gives Jonny a bad boy makeover, Jonny becomes an instant heartbreaker. Now Tracie is thinking there might be something about her feelings for her best friend she never realized before...
To All the Boys I've Loved Before
Now a hit movie on Netflix, this beloved story follows 16-year-old Lara Jean Song Covey. She keeps every love letter she's ever written—and never sent—in a hatbox her late mother gave her. Each of the five letters is to a special boy she used to love, and her heart was poured out onto each page, saying things she would never say to them in real life. Until her secret letters are sent out in the mail.
Related: 16 Books Like To All the Boys I've Loved Before
Now Lara Jean's imaginary fancies have become real problems, and her quick and desperate efforts to do some damage control have her carefully organized life spiraling out of control.
To Have and to Hoax
In this Regency rom-com, Lady Violet Grey and Lord James Audley got married five years ago in the rush of passionate love. One year later, a massive fight ensured that they've barely spoken to each other since. Their cold politeness may be about to give way though, as Violet rushes to James's side when she receives word that he's unconscious after being thrown from a horse. However, when she arrives at their country estate, she finds him alive and well at a tavern. Her outrage and his confusion only widens the gap between them.
To teach James a lesson, Violet feigns an illness of her own—a ploy which James quickly sees through. Instead of calling her out, he plays along with her elaborate manipulation. As she "ails," the husband and wife engage in a long lost flirtation that speaks to the fact that they may not despise each other as much as they think.