Dogs are simply the best—they're the perfect companion (sorry, cat people) and they're ideal for romance novel shenanigans. Dogs have played matchmakers for many a bemused human as well as saved the day, created havoc, and brought a little peace into their owners' lives.
If you too love dogs and want to see them meddling in human nonsense, we have eight perfect romance novels for you.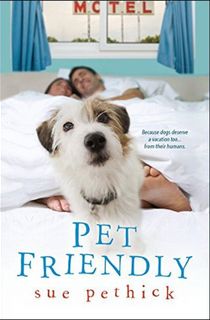 Pet Friendly
Todd Dwyer is a successful app designer with a lot on his plate and no time to care for a dog, but when his Uncle Bertie dies and leaves his little mutt Archie homeless, Todd can't help welcoming the admittedly adorable animal home. His girlfriend Gwen isn't so impressed with Archie or the instant bond he seems to form with Todd.
When things go awry the first night, she insists that Todd give Archie to his sister, Claire, whose rural home is a day's drive away. The pair hit the road and end up making a detour to a quaint hotel run by Todd's childhood friend, Emma Carlisle.
Emma's busy hosting a bunch of eccentric ghost hunters in town for a paranormal conference, and they're a touch too excited by Archie's sudden howling in the night at seemingly nothing. What happens when you combine dogs, ghosts, and instant attraction?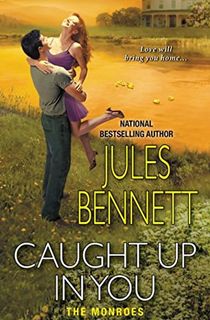 Caught Up in You
The Monroe brothers have their differences, but one project unites them: turning an antebellum mansion in their Haven, Georgia, hometown into a peaceful spa. Doing so will help them bring to life the dream of their late sister, and for middle brother Braxton, it's a chance at a new way of living. All that manual labor is making his extremely muscular body ache, which is perfect timing given that it's his job to interview potential massage therapists for the spa.
Cora Buchanan arrives in Haven with her seeing eye dog Heidi and her magic hands, determined to make a fresh start after leaving her family (and fiancé) behind in Atlanta. She wants to be independent, not shackled to her family who can't see her beyond her disability. Braxton is protective but that's just how bosses are, right? He's off limits anyway. But then a secret she's keeping destroys his fragile trust, and they must find the courage to knock down the walls between them.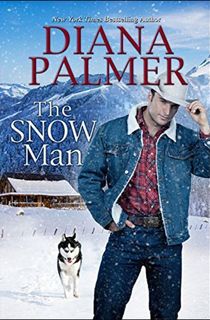 The Snow Man
Meadow Dawson has inherited a massive ranch in the middle of Colorado, and she has no idea what to do. She isn't exactly prepared to manage such an estate and there isn't a lot of help out there to get things going. She needs a solution, but she refuses to listen to the one man who can help her, the local cattleman next door Dal Blake.
He just wants his new neighbor's dog to quit digging under his fence, although the pooch's owner certainly has her charms. OK, ranch management might not be one of them, but perhaps they can overcome their initial chilliness and find common ground.
Related: 11 Amazing Winter Romances Filled With Warmth and Magic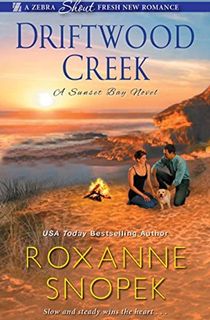 Driftwood Creek
After aging out of the California foster care system, Jamie Vaughn found a new place in the world for herself at the scenic Sanctuary Ranch in Sunset Bay, on the coast of Oregon. There, strays human and animal alike are welcome to find a second chance at life, love, and community.
Jamie wants to let other lost souls experience the joy she's found, which now includes an injured pup with an unfit owner and her handsome co-worker, head wrangler Gideon Low. He's more strait-laced, eager to do the right thing and keep his distance from the effervescent Jamie. But sooner or later, Gideon's best intentions will turn on him and he'll soon find that he too craves the changes that Sanctuary Ranch offers.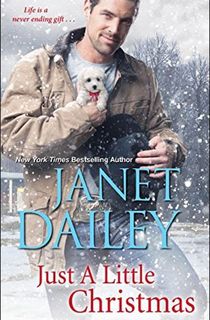 Just A Little Christmas
Many moons ago, Ellie Marsden left her small hometown of Branding Iron, Texas, with dreams of chasing after the bright lights of the big city and finding herself an eligible (and hopefully rich) husband. Now, she's returning home with her tail tucked firmly between her legs, divorced and pregnant and cynical about the world.
Leave it to her one-time high school sweetheart, cattle rancher Jubal McFarland, to make things even more awkward for her and her sole companion, an achingly cute teacup poodle. But Jubal cannot deny his interest in Ellie, especially when his eight-year-old daughter Gracie seems so smitten with her and her dog.
And no matter how hard the rugged cowboy tries to resist, there's no denying the appeal of first love revived and the possibility of a new beginning it offers for Ellie and Jubal alike.
Related: 15 Second Chance Romance Books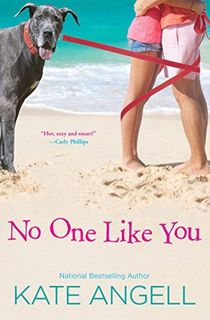 No One Like You
Rylan Cates is a pro baseball player who desperately needs to focus on training for the new season, although he would not-so-secretly prefer to lounge around on the beaches of his gorgeous hometown, Barefoot Williams. Hiring a personal assistant to keep him and his four rambunctious dogs organized for the next eight weeks is the first step.
Beth Avery seems up for the challenge. For her, it's the first step towards a fresh start as she looks for her place in the world. Caring for two dachshunds, a golden retriever, and a Great Dane seems simple enough. Rylan is another matter, and she's convinced that Atlas the Great Dane is doing everything he can to push the two humans together.
The Search
Fiona Bristow seems to have an idyllic life, the kind that makes most people green with envy. She lives in a gorgeous house on an island off Seattle's coast, she runs a successful dog-training school, she volunteers with the local canine search and rescue, and she owns three gorgeous Labradors. But her perfect present hides a dark past, one where she was the only survivor of an infamous serial murderer known as the Red Scarf Killer.
Fiona survived but her cop fiancé and his K-9 partner did not. Now, all she wants is to stay out of the spotlight with her dogs. Simon Doyle, a new customer, needs help with his out-of-control puppy, which is nothing Fiona can't handle. Simon, a new arrival in town and intensely private artist, is another matter. She's not ready for these new complications, and then there's the issue of a copycat killer who has Fiona in his sights.
Ultimate Courage
Retired Navy SEAL Alex Rojas is putting his life back together after leaving the military with a serious case of PTSD and a lot of personal baggage. Nowadays, he just wants to be a good single father to his young daughter, work at Hope's Crossing Kennels to rehab a former guard dog, and stay away from drama.
But then Elisa Hall runs into town. She's escaping her own bleak past, and Alex's protection makes her feel safer than she has in years. But she's still terrified that her many secrets will put him, his daughter, and countless others in the line of fire. To escape their respective demons, both Alex and Elisa will need to trust one another and let go of the past.
Related: 10 Romantic Suspense Books to Send Chills Down Your Spine