Scorpios tend to get a pretty bad rap in the zodiac, but as we pass through the middle of their season, we should take a closer look at just how warm their hearts can be. After all, even the most venomous of Scorpions can be moved for love.
The image of this sign is often depicted as being manipulative, jealous, and distrusting. All weaknesses that can hold true at times, but their strengths are often overlooked in light of this. They are also phenomenal friends, highly emotional individuals, and resourceful, brave souls who desire a deep connection.
RELATED: What Your Birthday Says About Your Romantic Compatibility
When it comes to love, Scorpios are most compatible with Cancer, Pisces, Virgo, and Capricorn. When it comes to romance reads, however, look no further than the heart-pounding suggestions below.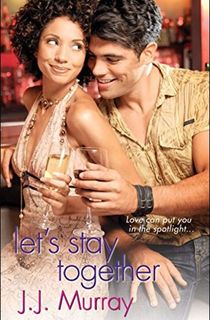 Let's Stay Together
If there's one thing a Scorpio hates, it's dishonesty. But if they had to pick a close second, it would probably be shallowness. Or maybe sharing private details about their personal lives...
These set the stage for a juicy celebrity romance, like in J.J. Murray's Let's Stay Together. After her hugely famous fiancé generated a media storm by cheating on her, it is all too easy for Lauren Short to walk away. The hard part is getting her stalled acting career back off the ground when she's over 30—a death sentence in Hollywood. She turns to her online pen pal for advice—a Brooklyn handyman who is always sensitive and honest... and is now encouraging Lauren to go for a risky reboot of her star-studded life.
RELATED: 9 Celebrity Romance Books To Make You See Stars
Patrick Esposito has been smitten with Lauren forever. He never dreamed they'd actually meet in person. But when their romance moves offline, they're suddenly the hottest couple in the tabloids. But can they keep it together in the limelight as unexpected secrets come out to play?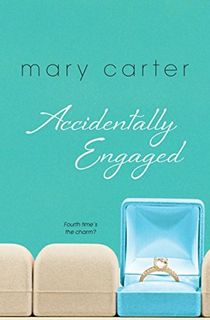 Accidentally Engaged
Because of their intense personality, many people don't know that Scorpio is really a highly sensitive water sign. So sensitive, in fact, their intuition is often linked with empathic—and even psychic—abilities.
In Accidentally Engaged, psychic Clair Ivers has gotten into a world of trouble because of her special "gift." First, a woman tried to pay her off to fudge a reading and encourage her sister-in-law to dismiss pre-wedding jitters. Then, the bride-to-be threatened to kill herself if Clair didn't give a fake reading warning her to cancel the wedding. To top it all off, after the distraught betrothed ran out, the gigantic engagement ring was left glittering on Clair's table...
Clair sets out to hunt down the man the ring rightfully belongs to, but the second she sees Jack Heron, she knows he's Mr. Right. Her own Mr. Right. But will he think so if he knows she helped his fiancée make a break for it? Between the confused grandmother who thinks she's someone else and the best man who's hitting her up for dates, Clair has really got her plate full.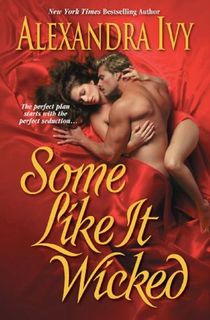 Some Like It Wicked
Miss Jane Middleton is a successful business woman—but she isn't so successful in matters of the heart. When she heads to London to find a husband, the ton doesn't spare her a second glance. But she's not going to be deterred so easily. She throws together the perfect scheme: she'll pay "Hellion" Caulfied—a notorious rake—to enact a sizzling flirtation, drawing the attention and jealousy of every eligible gentleman in Society.
Hellion has kept marriage at an arm's length for years, but Jane and her outrageous plot is like nothing he's ever seen before. Captivated from the very first moment, the jaded man is finding his pursuit of her may not be as much of an act as it should be. As passion overtakes them, Jane may prove to be his match in and out of the sheets.
RELATED: 16 Regency Romance Books That Will Sweep You Off Your Feet
This is a great read for those of Scorpio's calculating nature, and for their tendency to go after what they want at all costs. The sign of the Scorpion is also the sign of the zodiac most closely tied to sex, and this book definitely delivers on the steamy chemistry.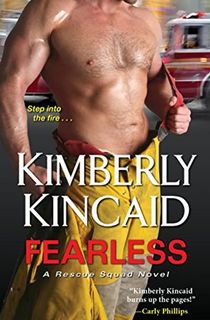 Fearless
Scorpios are a bold, brave, and passionate sign—and what says that more than a bunch of sexy firefighters?
The firehouse is Cole Everett's life. He is dedicating to saving lives and having the backs of the guys diving into burning buildings alongside him, and his heart is set on a coveted spot on the Fairview Rescue Squad. When he's asked to mentor a rookie, he seizes the opportunity to prove himself. But he didn't count on the new guy being a girl.
RELATED: 10 Firefighter Romance Novels That Turn Up the Heat
Savannah Nelson isn't going to spare a thought to anyone who scoffs at her dream of following her family legacy of firefighting. When Cole steps up to give her a chance, she's thrilled. But concentrating on the job and her goals is easier said than done when burning buildings aren't the only thing putting off heat. Though with her reputation on the line and a string of arsons to investigate, the pair will have to keep the sparks at a minimum, lest it all comes crashing down.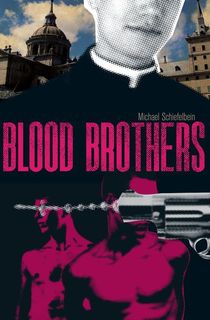 Blood Brothers
For those Scorpios who like to embrace their stinging nature they are often so famous for, this tale of revenge and seduction is a gripping LGBTQ+ read.
When he was seven years old, Juan Ramón Fuertes's parents were violently slaughtered by their business partner, Martin Esteban. Juan saw everything, and after 15 years of festering hatred, he's ready for vengeance. In order to hurt Martin, he's going to target his son, the pious Bernardo.
RELATED: 11 Dark Romance Books That Will Make You Shiver
Bernardo is ready to be ordained, believing he's overcome the sinful desires that have tempted him. But when Juan Ramón arrives at the monastery, Bernardo has seconds thoughts. He has a lot of thoughts about Juan Ramón, actually... Thoughts that threaten his dreams to become a priest.
Learn My Lesson
Scorpio is ruled by the planet Pluto, a planet which is closely associated with the underworld, death, and rebirth. As such, these subjects often pique the interest of this volatile water sign.
In this saucy retelling of the story of Hercules, the renowned hero has fallen hard for Megaera after just one night together. When she's taken captive by the devilish Hades, Hercules will do whatever it takes to set her free. Until he finds out she's perfectly happy right where she is...
Ready to make a deal to save his love, Hercules has strutted right into their trap. He despises them for their deception, and yet he still can't resist Megaera. And there's something about Hades's dark desires that draws him in, too. It's not long before the three of them tangle together in a complicated, dangerous, and passionate romance.
American Panda
Scorpios are guided by their desire to always be true to themselves, even when it isn't easy. This stunning book by Gloria Chao will speak to Scorpios on a deeper lever.
Mei is heading to MIT as a freshman at just 17 years old. After skipping a grade in elementary school, her life has been going exactly according to plan. Her parents' plan. She's supposed to become a doctor, get married to an accomplished Taiwanese man who's graduated from an Ivy League, and then push out a bunch of babies. But that's not what she wants at all.
RELATED: 9 Teen Romance Books to Sweep You Off Your Feet
When her parents have worked so hard to give Mei her privileged life, it's no so easy to stray to her own path. But she hates germs, yawns through her biology lectures, and is head over heels for her Japanese classmate, Darren Takahashi. Reconnecting with her estranged brother, Mei starts to learn that secrets are no way to gain your independence.
Meet Cute
If there's one word to describe Kailyn Flowers, it's rational. She's Miss Cool, Calm, and Collected. But when she runs into Daxton Hughes, the actor she harbored a huge crush on as a teen, that all goes out the window. In the drop of a hat, Kailyn became a gushing fan girl. Luckily, it didn't scare him away. She never imagined the two of them could become friends. She anticipated his betrayal even less.
RELATED: 15 Second-Chance Romance Books That Will Make You Believe in Love
But even though Kailyn hasn't forgiven Dax, he needs her help. The guardian to his teenage sister, he's struggling to do things right. Grudge or not, Kailyn isn't cruel enough to leave him all alone to the mercies of a 13-year-old. But their friendly reunion slides into flirtatious dinners, and their chemistry reignites with a vengeance. But when Dax already broke her heart once, how can she let him even closer?
Like Kailyn, Scorpios are always there to lend a hand as a good friend. But this water sign has deep-seated trust issues that this swoon-worthy read just might challenge.