It's sadly still pretty rare to see plus size protagonists front and center in fiction, particularly romance, where beauty standards remain stiflingly narrow and thinness and muscles are prized above all else.
That is slowly but surely changing, however, and there are now a welcome plethora of romance novels with plus-size heroes and heroines ready for you to read. We've picked eight such books to recommend for those looking for a reminder that beauty doesn't have a size limit.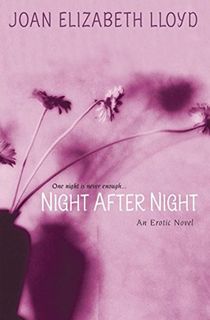 Night After Night
Marcy has always felt like she couldn't compare to her thin, glamorous sister Jenna—especially after she became the successful madam of her own brothel. Eager to make her own stamp on the world, Marcy decides to write an erotic novel about the brothel. But the more Marcy learns about Club Fantasy, the more she wants to enjoy it herself...and Zack, one of Jenna's employees, is more than eager to show her the ropes.
Spoiler Alert
April Whittier is a hardcore fan of Gods of the Gates, the biggest show on TV. She writes fanfiction and cosplays but tries to keep her private and fandom lives separate. That proves to be tough when a photo of her cosplay goes viral, because the mere image of a plus-size woman in costume sends the internet into a frenzy.
But it pays off big time when none other than Marcus Caster-Rupp, the star of Gods of the Gates, sees the picture and asks her out on a date to spite her critics. The publicity is great, but he soon finds real kinship with April. It also turns out that he too is a fandom regular, using the anonymity of the internet to vent his frustrations over his storylines. And you'll never guess who his fandom BFF is...
One to Watch
Bea Schumacher is a plus-size fashion blogger dealing with a broken heart. Like everyone else in her friends' circle, she's obsessed with Main Squeeze, a Bachelor-esque reality dating show that's chock full of drama, romance, and interchangeable white guys named Chad. She's certainly not expecting the network to offer her the chance to be its next star.
Being surrounded by hot men vying for her love seems like it could be fun, although Bea's more interested in promoting her business, shattering stereotypes about plus-size women on TV, and getting some cool prizes. She's just going to play the game, avoid real emotions, and win the internet. But not even something as achingly managed as reality TV romance can stop things from getting messy. Hell, mess is the best part of it all.
Get a Life, Chloe Brown
Chloe Brown is a chronically ill computer geek who still lives with her parents and is stuck in a bit of a rut. After a minor near-death experience, she decides to kickstart her life in a big way by moving into her own apartment and writing a "Get a Life" list.
She wants to get drunk, go camping, ride a motorcycle, and have a night of meaningless but super-hot sex (not all at once, obviously.) But she needs a guide. Enter Redford "Red" Morgan, a handyman with tattoos, a motorbike, and a secret love of art. He's the polar opposite of Chloe, which is exactly what she needs to Get a Life.
Related: 8 Nerdy Romance Novels for Pi Day
Xeni
Xeni Everly-Wilkins has ten days to clean out her recently departed aunt's massive house, and her new inheritance, in upstate New York. Her family comes with a lot of baggage and past dramas, which sort of explains how her late aunt's will decrees that she must marry before she can claim the estate. Her aunt's even gone to the trouble of playing matchmaker for Xeni.
Mason McInroy is a charming, thicc Scotsman who needs the money to settle his debt and remain in America. He wasn't prepared for his late mentor to, from beyond the grave, set him up with her niece in a marriage of convenience. But a quickie wedding to get their cash seems easy enough. After all, it's not like anyone expects them to actually fall in love.
Knit One, Girl Two
Clara Ziegler is a born and bred knitter who works as a small-batch independent yarn dyer. She's suffering from a serious case of yarn block, struggling to come up with new ideas for fun color combinations.
When she sees Danielle Solomon's paintings of Florida wildlife by chance at a neighborhood gallery, she finds herself suddenly inspired. Danielle herself is also a true delight, an outspoken artist who is perhaps even more captivating than her artwork.
The Weight of It All
Henry Beckett is a lovely guy whose self-esteem has taken a real beating lately. His long-term boyfriend has just dumped him for being "too old and too fat." As a form of revenge, and a possibly vain attempt to get his ex back, Henry decides to overcome his fears and join a gym. It's there that he meets Reed Henske, a personal trainer who's over dating, especially guys who seem to care about little beyond their abs and body mass index.
He promises to get Henry moving and in a better mindset, and soon a friendship forms between them. But then the lines blur. Henry is convinced that there's no way a living, breathing Atlas like Reed would want anything to do with him, but Reed wants to prove that Henry deserves to be loved, not just by others, but himself.