Capricorns are often valued for their self-discipline rather than their fits of passion, but that doesn't exclude them from a good love story. Though, like the other Earth signs, they prefer things to go according to their plan and can be a bit difficult when it comes to... oh, just about everything under the sun, it can still be a pretty fun, banter-filled romance. After all, good things never come easy.
Related: What Your Birthday Says About Your Romantic Compatibility
A Capricorn's best love matches are those born under the sign of Taurus, Virgo, Pisces, or Scorpio. When it comes to finding a good romance read, the process is a bit easier. Here are eight books that will have any Capricorn falling head over heels.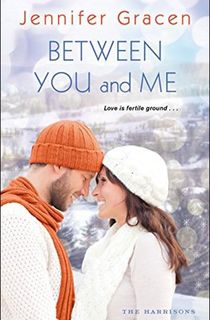 Between You and Me
Family is incredibly important to Capricorns. So what's better than a romance novel that focuses on building one?
Tess Harrison is the only daughter of a wealthy family, and she wants for nothing. Except for a baby. The problem is, even a husband seems like a far-off dream. She flees to her family's Aspen retreat with the bold plan to get herself a sperm donor instead.
Logan Carter is the undeniably handsome ski house manager. Following a nasty divorce, he just wants to fulfill his mother's dying wish to see him successfully settled down. So he agrees to be Tess's baby daddy—so long as she pretends to be his girlfriend. When the pair decide to conceive the old-fashioned way, however, their feelings grow all too real.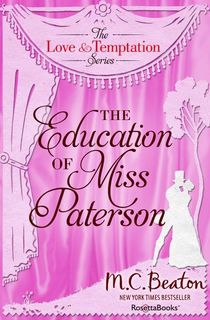 The Education of Miss Patterson
Those born under the sign of the Sea Goat are incredibly intelligent. To some, this may come off as arrogant, condescending, or a know-it-all attitude. While these may be looked on as negative traits, it's a very sexy set up for a Regency romance.
Spoiled, young, and beautiful, Miss Patricia Patterson leads a carefree life of grand balls and delectable flirtations. And then Lord Charles becomes her new guardian.
Related: Romance, Mystery, and More: 14 Royally Delightful M.C. Beaton Books
Lord Charles expects Patricia to act the part of a proper young lady, insisting she give her time to enriching her mind, not off galavanting with admirers. As Patricia sets her own fierce will against the wishes of the handsome yet arrogant aristocrat, she is determined to turn the tyrant into yet another suitor.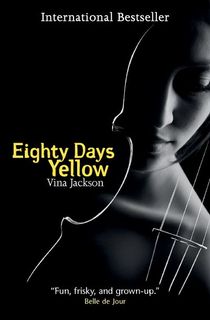 Eighty Days Yellow
These Earth signs are music lovers through and through. In fact, nothing gets their passions brewing quicker than a good melody...
In this erotic romance, Summer Zahova is a passionate violinist who is stuck in a relationship with a man who can't accept her for all that she is. The only way she finds release from the frustration is through her music—playing the works of Vivaldi or Mendelssohn for money in the London Underground. When her violin is destroyed, Summer finds herself receiving a shocking proposition from university professor Dominik.
Related: 15 Erotic Romance Novels That Will Make Your Toes Curl
Dominik has intense desires, and he has been enthralled by Summer since he first heard her play. He promises to replace her violin under the condition that she perform for him in a private concert. But the pair can't deny their all-consuming chemistry, and a powerful affair unfolds between them. It's a thrilling chance for Summer to explore her dark side—but pleasure tends to go hand in hand with pain.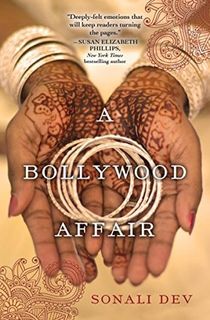 A Bollywood Affair
Much like their devotion to family, Capricorns also find tradition incredibly important. Any romance book that tries to balance tradition with growing passions is a must read for this sign.
It's been 20 years since Mili Rathod, then just four years old, was promised to a man for marriage—and she hasn't seen him since. Because of this marriage, she has freedoms other girls in her village aren't afforded—such as the privilege to leave India for eight months of study in America. It's all in pursuit of becoming the perfect wife. She just wishes her husband would come and claim her.
Related: 7 Sonali Dev Books to Spice Up Your TBR List
Samir Rathod, a beloved Bollywood director, has arrived in Michigan to help his older brother with his divorce. How hard can it be to get a naive village girl to scribble her name on the papers? But Mili isn't so easily convinced. Before Samir knows it, he's tangled up in Mili's life and wondering where his loyalty—and his heart—truly lies.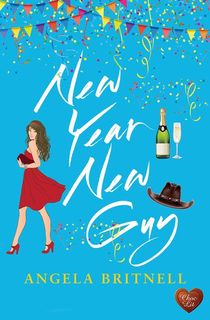 New Year, New Guy
Capricorns may not be the first sign of the zodiac, but they're the first sign of the New Year. That—combined with the fact that the heroine in this book is as responsible and difficult to please as any Capricorn—makes New Year, New Guy the perfect romance read for these Sea Goats.
Related: 8 New Year's Romance Books to Stay Up With
Laura Williams is tasked with a big responsibility for her sister Polly's wedding—keeping the arrival of Polly's fiancé's long-lost American friend, Hunter McQueen, a secret. It's going to be an amazing surprise. But in the meantime, Laura has to rein in a larger-than-life cowboy.
Can the slick Southerner charm the no-nonsense English divorcee? Or will it all end in disaster?
The Marriage Game
Capricorns are ruled by discipline, self-control, and a need for respect. Cue the internal struggle between what they want and what they think they should want.
Recruitment consultant Layla Patel's whole life has fallen apart. She packs up and returns home to her family in San Francisco—to her father who would do anything for her. He offers her the upstairs office to get her new business off the ground, but his good intentions go too far when he sets her up an online dating profile. He sets up a number of blind dates she doesn't even know about until the first man shows up.
Related: 8 of Our Favorite Romance Books That Prove Opposites Attract
Sam Mehta is the CEO of a corporate downsizing company. As ruthless as he is, he's no stranger to conflict. When he tries to find some quiet office space above the delicious smelling Indian restaurant, however, he gets more conflict than he was expecting. Suddenly he's sharing space with the owner's infuriating daughter, getting his work disrupted by her endless line of hopeful suitors. But soon the fight for space becomes a fight for something much greater.
The Unexpected Everything
In The Unexpected Everything, Andie is as hard-working and Type-A as any Capricorn. She's the kind of person who makes a plan and sticks to it. Her life is all worked out: go to a top-tier medical school, avoid her Congressman father, and keep all romantic relationships to a short three weeks. And then a political scandal makes Andie lose her summer pre-med internship.
For the first time in a long while, Andie and her dad are in the same house together. With nothing else to do, Andie starts embracing the chaos of life a little. She works as a dog walker, embarks on a big scavenger hunt with her dad, and contemplates the possibility of letting the all too cute Clark get closer than anyone else. But how long is she willing to give up her tight control over her life?
Whiteout
At the end of the day, if this Earth sign had to be summed up in one word, it would be "practical." And if there's one situation one needs to be incredibly practical, it's in a survival situation.
Looking for a fresh start at life, Angel Smith is ready to get out of Antarctica. It's supposed to be her last day on the continent, but an attack on her remote research station throws her plans out the window. She barely escapes the situation alive, and to make matters worse, she's on the run with the infuriatingly handsome glaciologist Ford Cooper. But where do you run in the middle of nowhere?
Related: 10 Romantic Suspense Books to Send Chills Down Your Spine
There's a madman out there, no power, no outside contact, and a storm is rolling in. Angel and Ford are left with nothing but their instincts in their fight for survival. But a partnership that began out of necessity quickly spirals into something much more vital.