Ahhh, there's nothing like the all-consuming, head-over-heels giddiness of college love. You're young, you're free, and parents aren't around to make sure the bedroom door stays open.
We're feeling nostalgic for the ramen noodle dates, Franzia parties, and library make-out sessions of our university days. To embrace it, we've been studying up on some college romance novels—and have found 18 that make the Dean's List.
You've likely read (or heard about) the valedictorian of the genre, Jamie McGuire's Beautiful Disaster, so it's time to graduate to something new. The books below earn honors for delivering the sexiest, most adorable campus swoons this side of the quad.
Related: The 10 Best College Romance Movies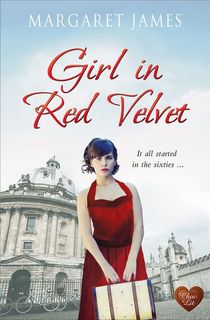 Girl in Red Velvet
In this historical romance, author Margaret James writes about Lily Denham, a young woman who begins college at Oxford University in the 60s. On her very first day she meets two wonderful men: Harry Gale, a quiet and studious sort, and Max Farley, a reckless rule-breaker.
The three of them become inseparable friends, but their endless fun gets messy when Lily starts to fall in love with both men. Lily must sort out what her heart really wants, and prepare herself for the devastating consequences either choice could bring.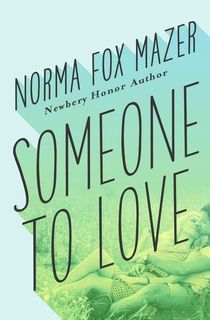 Someone to Love
Fresh out of high school in a small, quiet town, Nina feels lost and out of place in college, where everyone seems to already be friends and know so much more about the big world than she does. Shrinking into her loneliness, Nina devotes herself to concentrating on her studies. But everything changes when she meets Mitch.
Their relationship brings Nina out of her shell, and suddenly everything seems to be going her way. She's doing well in school and making good friends, and most importantly, she loves somebody who loves her back. But Nina's first real lesson in adulthood might be that relationships rarely stay simple and easy.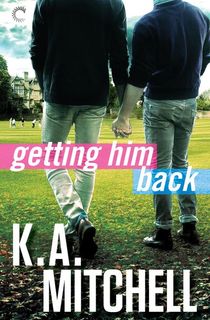 Getting Him Back
Ethan chose the same college as his high school boyfriend, only to get dumped on their first day there. But he doesn't let that bring him down. After all, college is all about trying new things, including the mysterious, grumpy guy named Wyatt who is extremely good looking.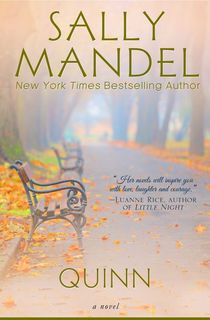 Quinn
Set in the 1960s, this novel follows Quinn Mallory, a hardworking and determined college student. When she meets the charming and laidback Will Ingraham in the midst of an odd competition of her own making, unexpected sparks fly.
A love develops between them that seems like it will last forever, but as time passes it becomes clear that they want very different things out of the future. Will Quinn forge ahead and pursue her dreams of a big city career, or will she follow her true love to a quiet Idaho life?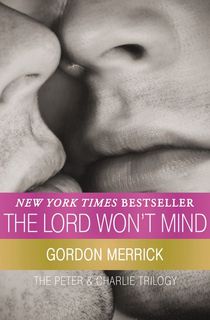 The Lord Won't Mind
Author Gordon Merrick was one of the first to bring gay romances to mainstream audiences; and like all timeless romances, this LGBT classic is still as sexy as it was when he first wrote it.
Charles is a stand-up guy who thinks he has everything he needs—that is, until he meets Peter, and discovers what he's been missing. Set in a time when homophobia was sweeping the nation, Charles and Peter must decide if they'll be ruled by society expectations, or by their hearts.
The Hook Up
Anna Jones is a no-nonsense girl who just wants to focus on her schoolwork.
A relationship is the last thing on her mind—that is, until she shares a steamy night with star quarterback Drew Baylor. Drew is crazy about Anna, but Anna insists on keeping things casual. She puts rules in place: no kissing, no sleep overs, no telling anyone, and absolutely no falling in love.
Drew has no interest in playing by her rules, however. He's used to winning, and this time the championship is for the girl of his dreams. If you fall head over heels for this book, The Hook Up is just the first in Kristen Callihan's steamy Game On series.
Catching Liam
Jillian Nichols isn't the kind of girl who's looking for commitment, and her best friends are the same way. Or at least they were, until their junior year of college, when everyone but Jillian seems to be pairing up.
Jillian's plans to stay far away from the heartache of romance are sent for a loop when she meets Liam McAvoy, a guy who's determined to break her "no strings attached" policy.
In spite of her intimacy issues, Jillian finds herself falling for Liam. But what's the point? The clock on his student visa is ticking down fast, and she's just setting herself up for heartache. Will her Scottish beau teach her that some things are worth taking chances on, or will they go their separate ways?
Love Story
Remember your reaction to the ending of One Day? We experienced the same feelings while reading Love Story, the Erich Segal classic about a Harvard jock who falls for a bookish music student.
Despite their differences, Oliver and Jenny's passionate relationship lasts beyond their college greens, though it meets an end even Nicholas Sparks would cry over. The 1970 adaptation starring Ali MacGraw and Ryan O'Neal has topped many a "Most Romantic Films" list.
Fangirl
Cath may be a loner at the University of Nebraska, but things are very different on the internet.
As the author of the ultra-popular "Simon Snow" fanfiction, she has legions of fans hanging on her every word. But when Cath meets Levi—a charming friend of her roommate's—their slow-burn romance seems straight out of a storybook.
Where one of Rowell's other novels, Eleanor & Park, stomped all over your heart, this young adult romance tale of first love and growing up will give you the warm and fuzzies.
The Year We Fell Down
In a wheelchair after suffering from a spinal cord injury, hockey player Corey is feeling lost. Her new friendship with Hartley—the temporarily handicapped boy who lives across the hall—begins to mend her broken pieces.
Though Hartley is off-limits, the pair's similarities spark so many butterflies that their dining hall dinners feel like date nights. But Corey has already fallen once this year, and it shattered her dreams...Is she really willing to fall again, at the cost of her heart?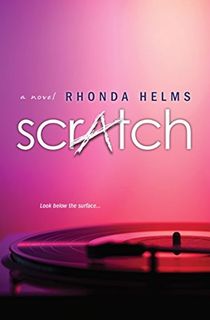 Scratch
While she's on her Cleveland campus, Casey keeps her guard up. But behind her DJ booth at a local dance club, she feels normal. Almost.
For some reason, Daniel doesn't care that Casey has put up walls. They're both seniors, but that's about all they have in common. Still, Daniel is determined to earn Casey's trust—and she just might let him.
A Little Something Different
This quirky new adult romance novel certainly lives up to its name: 14 different characters chronicle the blooming romance between Gabe and Lea.
From the Starbucks barista to the delivery guy, everyone is rooting for the two students to take their flirting one step further. If the multiple perspectives deter you, don't worry! Sandy Hall weaves them into such a perfect whole, your heart might grow fourteen sizes larger.
With so many different perspectives, it only adds depth to Gabe and Lea's connection, and it places you right next to them as you see their interactions through other people.
Isn't that how the world works? We can't really read others like books, it's just not possible. This book is refreshing and enjoyable as everyone roots for Gabe and Lea.
Wait for You
Freshman Avery Morgansten has had enough drama to last a lifetime. Desperate to escape the memories of a night gone wrong, she's put thousands of miles between herself and the past.
All Avery wants to do is live an average college life and build a bright future for herself. But an unexpected fling with Cameron, a sexy guy she meets, threatens to turn things all topsy-turvy—and hot 'n' heavy—until Avery's ghosts come creeping back.
Nobody ever said first love would be easy ... Avery wants to silence her past but someone won't let her. Can Cam be the one to break down her walls ,or will Avery continue to push away love? Between the good laughs and steamy scenes, you won't want to put it down!
Wanted
For Ellie, the University of Texas has become a refuge from her mother's verbal abuse. She's about to find an even greater comfort in the arms of Gunner Mathews, a hot football player with a passion for ranching (bonus: he also bakes!).
But Gunner is the best friend of Ellie's older brother, so things become a bit, well, complicated. Will Ellie's insecurities and family dramas sabotage their relationship, or will she finally accept that she's truly worth wanting?
Even though they're young, these two share an emotional maturity that hits you smack-dab in the feels.
Foreplay
Pepper is a girl with a crush and a mission. To woo her best friend's brother, Hunter, she'll graduate from "Hardly Been Kissed" to a "Vixen of the Bedroom."
With the help of her college friends, she's found the perfect teacher in bartender Reece. But Reece is nothing like the player she expected, and what starts as a lesson in attraction soon turns into something much deeper.
Foreplay is everything it should be: fun, flirty, and so deliciously titillating you're left wanting more—which shouldn't be a problem since there are two more books in the series!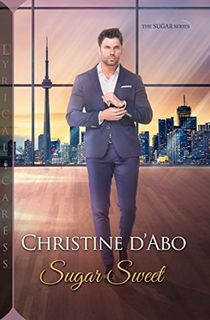 Sugar Sweet
Marissa Roy never pictured herself having a sugar daddy, but debt and college costs have tipped the scales. And she can't believe her luck when she meets Vince Taylor, an extremely attractive multimillionaire who only wants her to be an escort—no touching allowed. Maybe that's why the idea of sleeping with him is so attractive.
Vince has his rule in place for a reason—he's vowed to never fall in love. But Marissa is proving far more tempting than he thought, and once he breaks the no touching rule, his other vow becomes much, much more fragile.
On a Tuesday
Grayson was never supposed to fall in love with his virginal tutor, Charlotte, but fate had other plans.
After months of playing Charlotte's diligent student, Grayson taught her a lesson she'd never find in her textbooks...and their relationship quickly sparked into a full-on, passionate romance.
Despite their post-graduation plans, Charlotte disappears and leaves Grayson and their college love behind. Now it's seven years later, and an unexpected reunion brings them back together...Can they finally get it right the second time around?
Ties That Bind
Amidst the upheaval of the 1960s, college sweethearts Randolph and Jenna face their own crises.
Randolph knows he's found The One, but his family's prejudices throw a wrench in his plans for a HEA. As Randolph and Jenna navigate the rocky terrain of the Civil Rights Movement, the Vietnam War, semester exams, and college friendships, they come to realize the path of love is never straightforward—but it's still so worth exploring.
This post is sponsored by Open Road Media. Thank you for supporting our partners, who make it possible for A Love So True to continue publishing the swoon-worthy stories you love.