Everyone can relate to a grouchy hero, the kind of moody dude who just seems perpetually irritated with the world and all its sunshine-y inhabitants. The romance world loves itself a classic grump too, especially if his cold exterior can be melted away by a determined heroine.
If that sounds up your alley, we've got eight romances to recommend for readers who love a charming crank.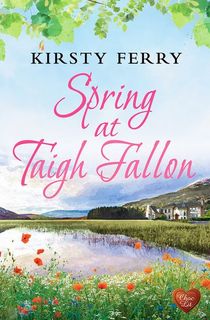 Spring at Taigh Fallon
When Angel Tempest finds out that her best friend Zac has inherited a stunning mansion in the wilds of Scotland, she immediately offers to go and visit it with him. She could use a break from her own life, and a quick holiday is a dream for someone like her who loves all things gothic.
But then Kyle, Zac's prickly and long-lost cousin, unexpectedly turns up at his new home. Kyle used to bully Zac as a kid, but the tension that causes seems minuscule compared to the strange sights and sounds that begin to fill the halls of Taigh Fallon.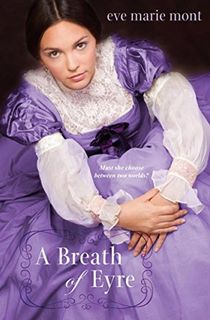 A Breath of Eyre
Emma Townsend loves nothing more than a good book, having spent her sheltered childhood living vicariously through fiction. We can all relate to escapist reading, but for Emma, that notion takes on a very different form when she receives a rare leather-bound copy of Charlotte Bronte's classic novel Jane Eyre.
Suddenly, Emma finds herself transported into the world of Jane Eyre through the eyes of the heroine herself. The gruff Mr. Rochester is right there, but back home is Gray Newman, a long-time friend who could become so much more. Will Emma make her home in Thornfield Hall, or in the real life she left behind?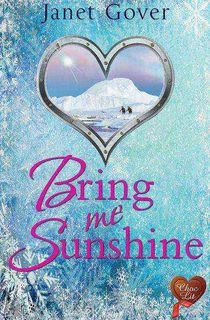 Bring Me Sunshine
When marine biologist Jenny Payne agrees to spend Christmas working on the Cape Adare cruise ship, it's not out of the goodness of her heart. Rather, she needs a quick escape from a disastrous love affair as well as being fired from her job. What better way to heal from a bad romance than a vacation?
Unfortunately, the Arctic expedition is truly frigid, and populated with eccentric passengers. The one who fascinates Jenny the most is the curt Kit Walker, a mysterious figure as frosty as the sea itself.
Kulti
Reinier Kulti is a true soccer superstar, the kind of player who inspires legions of devoted fans. Once upon a time, Sal Casillas was one of them. She even had posters of Kulti on her wall as a child.
So, when it's announced that he will soon be coaching her team, Sal is overwhelmed. But time has changed Kulti, and now the man she used to dream of marrying as a young woman is cold, aloof, and witheringly withdrawn. He's such a jerk that she's ready to fight!
But Sal won't lie down and take his crap, and soon, Kulti's rock-hard exterior begins to soften, both on and off the pitch.
The Duchess Deal
In this fake relationship Regency romance, The Duke of Ashbury returns from the war a different man. He has no interest in intimacy, aside from fleeting encounters among the London nightlife. But he does want an heir...which means, unfortunately, that he also needs a bride.
When fate brings Emma Gladstone to the duke's office, already wearing a wedding dress, the two come to an arrangement. They'll marry, but as soon as Emma conceives, their relationship will effectively end.
Falling in love is also, of course, out of the question...
Act Your Age, Eve Brown
Eve is the youngest of the Brown sisters in Talia Hibbert's delightful trilogy. She's the impulsive one, the one who hasn't figured out what she wants to do with her life yet, and it's beginning to irritate her parents.
After a fight that ends with them threatening to cut her off, Talia flees to the countryside and stumbles into the position of head chef at a delightful B&B. The only problem is Jacob Wayne, the owner. He's extremely serious, and he has a strong perfectionist streak. None of this vibes well with the purple-haired woman who bursts into his life with cutesy slogan t-shirts and a messy resume.
It only gets weirder when Talia hits him with her car, which leads to her having to run his life in the very close quarters of his B&B.
RELATED: Highly-Anticipated 2021 Romance Books by Authors of Color
Act Like It
There's nobody quite as intense as an actor, especially one like Richard Troy. He's a beloved regular of the West End stage, celebrated for his passion. But that drama is also spilling over into his personal life, and it's turning off fans. That's not great news for his current play, which needs all the help it can get selling tickets.
After an accidental meeting with his new co-star, Lainie Graham, gets the tabloids' tongues wagging, the show's producers concoct a scheme: how about a good old-fashioned fake romance to keep the media hooked and win over some new paying fans? It's not something either Richard or Lainie is wild about, although it will help her get over her terrible ex who also happens to be her other co-star.
Maybe Richard Troy's surly nature is just an act, as much as their sudden romance. Although that's quickly set to change.
Lord of Scoundrels
Ask any seasoned romance lover to name a novel with a grumpy heroine, and the chances are it won't take long for them to give a shout-out to the now-legendary Lord of Scoundrels. Loretta Chase's novel is one of the true must-reads of the genre, and for good reason!
You may find grouchier heroes in your romances, but you won't find one quite as overwhelmingly alluring as Sebastian Ballister, the infamous Marquis of Dain. He's a bad influence on everyone, and the pragmatic Lady Jessica Trent is furious about this.
She's determined to free her brother, who isn't the brightest flower in the garden, from the influence of the wholly amoral Lord Dain. Unfortunately, Sebastian is also extremely appealing, even though he's been told from birth that he's hideous. When the pair of them are caught in a scandalously compromising position, marriage seems to be the only solution.
RELATED: Satisfying Enemies-to-Lovers Books
This post is sponsored by Open Road Media. Thank you for supporting our partners, who make it possible for A Love So True to celebrate the romance stories you love.