For the past several years, New Adult books have grown more popular in the romance genre. New Adult is like Young Adult romance's older cousin: still concerned with coming-of-age, but in a more adult, and often steamier, way.
New Adult romances focus on characters who are college-age or in the years just beyond. Often, they're struggling to make decisions about the way they want to work, play, and live their lives—and who they want to be with. Whether you're new to this subgenre or already can't get enough of it, check out the list below of excellent New Adult romance books you won't want to miss.
Trade Me
Bestselling and RITA Award-winning author Courtney Milan traded in her historical romance hat to pen this swoony and socially-aware story of two people who trade places.
Tina Chen is trying to get her degree to support her immigrant parents, so when she hears billionaire heir Blake Reynolds make an ignorant comment about being poor, she calls him on it. Then Blake surprises her by offering to switch lives with her for a month. But stepping into each other's shoes has some unintended consequences …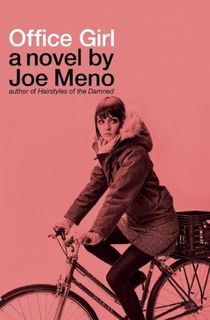 Office Girl
As the 80s nostalgia dies down, 90s fashion trends are creeping back in—and so is our love for 90s love stories. Office Girl is set in 1999 Chicago and follows Odile, a twenty-three-year-old art school drop out, and Jack, a twenty-five-year-old who's also avoiding real life in favor of recording the city's sounds on his tape recorder.
Both "a parody of art-school types" and "a tribute to their devil-may-care spirit," this simple and sweet love story will certainly make you smile (New York Times Book Review).
Related: The Best 90s Romantic Comedies That Are Worth Revisiting
Kissing Tolstoy
If you've read any Penny Reid, you know she writes hilarious romance with nerdy nuggets of goodness, and Kissing Tolstoy is no exception. The fun story follows Anna, a student who discovers that the man she had a blind date with months ago is now (eep!) her Russian literature professor.
Reid originally released a shorter version of the story to her newsletter subscribers, but thanks to its popularity, she brought it to the masses.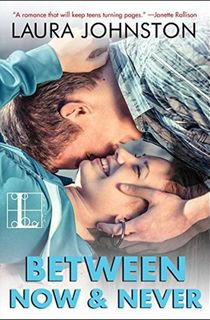 Between Now & Never
Don't be fooled by the sweet cover—this coming of age romance is a wild ride. Shortly after moving to Gilbert, Arizona, Cody Rush finds a picture of his mother at a house party. He then realizes there's something his father never told him, and after a strange turn of events, he's running for his life. Later that night he meets Julianna, but after a car accident, he forgets everything.
All Julianna knows is she met a cute guy who gave her a gift, and then he disappeared. When she sees him again a few months later, she wants nothing to do with him—or does she?
Emergency Contact
When Penny, a budding writer who has just begun college in Texas, meets local boy Sam, it's more awkwardness-at-first-sight than anything else. But the two exchange numbers and begin texting each other, growing closer with each message.
If you love that combination of sweet, funny, and witty romance, this college romance debut will probably be up your alley. Need more proof? Author Rainbow Rowell said that she loved it, and that Penny and Sam are "so real and vulnerable, you want to send them care packages."
A Crack in Everything
L.H. Cosway writes gorgeous prose that's easy to fall into, and in this New Adult romance, she spins the beautiful story of two working class teens in Dublin who fall in love.
Dylan is running from a gang when he slips into Evelyn's home looking for a place to hide. The two form a connection that's almost magical—but comes with heartbreak as well as happiness. Be forewarned the story here continues in a second book, the appropriately-called How the Light Gets In, though it promises to be as lovely as the first.
RELATED: Ireland Taught Me to Fly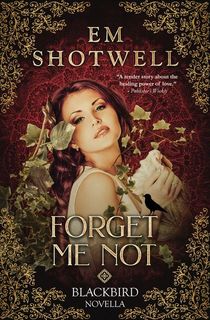 Forget Me Not
If you thought all new adult romance books were contemporary, think again. Forget Me Not is a Southern Gothic fantasy novella set in the late 1960s, and is also the prequel to Blackbird Summer.
Rex Somersby is elated when his family matchmaker sets him up with the famous Evelyn Cadeau. Evelyn has a powerful Gift, while Rex's own Gift is lacking. The matchmaker warns him that winning her heart won't be easy, but Rex has never been afraid of hard work.
For her part, Evelyn has her eye on someone far more handsome than gawky Rex Somersby. But when an arranged date between the two takes an unexpected turn, she starts to see him in a new light.
Remedial Rocket Science
If nerdy romance is your jam, Remedial Rocket Science, the first in Susannah Nix's Chemistry Lessons series, will warm your geeky heart. When she was in college, Melody had a fun night with a stranger named Jeremy—then she never saw him again.
But when she moves to L.A. and begins work at an aerospace company, she discovers Jeremy is her boss's son. And a playboy. So totally off-limits. Maybe? With a fun, relatable heroine like Melody, and a will-they-won't-they tension that's totally gripping, you'll be rooting for the STEM girl to get the guy.
Dance With Me
This sequel to Alexis Daria's double RITA-nominated Take the Lead follows dancer Natasha, who's struggling to find work as a professional dancer. But she's just not making ends meet, so fellow dancer Dimitri offers to let her stay with him.
Natasha agrees, as long as they keep things platonic. But how can she keep her hands off the guy she's tempted by the most? If you love dance, reality TV shows, and roommate romance, there's a lot here to sweep you off your feet.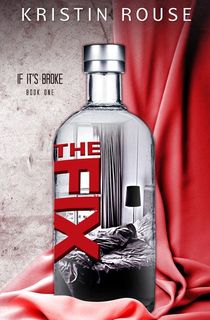 The Fix
Ezra Mackenzie is just six months sober, and he knows the last thing he needs is to start dating someone new. Considering how much of a screw-up he is, he doesn't think there will be much of an issue keeping women at bay. But when he meets Juliana, he realizes his self-control is about to be tested like never before.
Beginner's Guide: Love and Other Chemical Connections
Another nerdalicious New Adult romance — this time set in the Philippines! —Beginner's Guide takes love to grad school as 25-year-old molecular genetics student Kaya uses her scientific brain to develop a method of finding a date to her cousin's wedding.
She thinks she's found the perfect negative control—i.e., an unsuitable guy—in relaxed local guy Nero. But as the two get to know each other, their developing feelings just may skew Kaya's data.
Recovered
A gritty, enemies-to-lovers romance for readers who are in the mood for something less light-hearted, Recovered shows the darker side of New Adult. Strait-laced Affton Reed finds herself falling for Cable, a bad boy who struggles with addiction—and whom she used to hate.
When the two opposites see beyond their facades one summer, they find themselves falling in love. But will it last? New York Times bestselling author Jay Crownover delivers all the angst you could want in this read.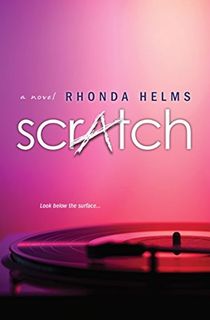 Scratch
Casey and Daniel are both seniors at the same college—and that's about all they have in common. Since the night when everything changed, Casey prefers to stay in her bubble, safe in the DJ booth at a Cleveland dance club.
Daniel, on the other hand, wears his heart on his sleeve. And though she doesn't understand why, he's intent on drawing her out of her shell, and back into the real world.
"A refreshingly strong-willed and flawed heroine makes this layered page-turner memorable, and the soundtrack brings Casey and Daniel's absorbing courtship to life." –Publishers Weekly STARRED REVIEW
XO, Zach
In this sexy romance, Zach finds out the new graduate poetry student he's advising is the smart and seriously hot woman he recently met at a party. At that party, single mom Poppy wanted him to pretend to be her date to get back at her ex. But once she realizes he's her advisor, anything between them is forbidden. Or is it?
Penned by bestselling author of steamy romance Kendall Ryan, this one may have you thinking of going back to school to get your own master's degree.
Bashful
Readers who love the friends-to-lovers trope will flock to Bashful, a story about a romance that plays out on stage. College student Callie has been picked to play a big part in an upcoming theater production. Little does she know, her friend and former crush Sebastian wants to be her boyfriend for real.
But between the demands of rehearsal and Callie's reluctance to put her heart on the line, Sebastian's got his work cut out for him. Fortunately, it won't be half as hard for this New Adult romance to put a smile on your face.