Not every love story is the stuff of fairy tales. Many romances are dark, twisted, and extremely complicated. Sometimes the characters have a shocking secret. Other times, a character has been scarred by a horrific experience. Check out the angsty romance novels below to find the tumultuous tale to fit your tastes.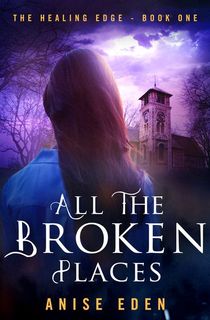 All the Broken Places
All the Broken Places is a winner of the 2016 Paranormal Romance Guild Reviewer's Choice Award, and author Rosanna Leo raved it "tackles the subjects of mental health and suicide with empathy and grace." The first book in a series, Broken Places introduces Cate, a therapist at the start of her career whose professional and personal life is put on hold after her mother dies by suicide. A deeply-depressed, desperate Cate enters a treatment program run in a church by Ben MacGregor and his mother. Through the MacGregors, Cate's eyes are opened to the dangerous and dazzling world of parapsychology...and to the possibility of healing and love.
RELATED: 10 Paranormal Romance Books That Give Us Chills in All the Right Places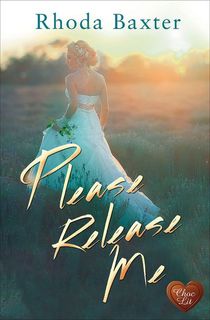 Please Release Me
This rollercoaster romance stays with you long after the final, emotional page. Peter and Sally had a storybook relationship until the newlyweds were in a devastating car wreck. Now, Sally is on life support. After months in a coma, her consciousness slowly returns, bringing with it memories of a life-defining romance. Although she's still unable to communicate, the story explores all stages of Peter and Sally's love through her memories and desperate desire to return to her old life — and make contact again with the man she loves.
RELATED: 15 of the Best Romance Audiobooks to Listen to Right Now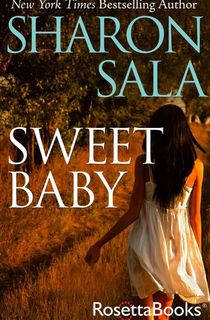 Sweet Baby
After a tumultuous childhood in foster care, photojournalist Tory Lancaster treasures the security she's found in her relationship with detective Brett Hooker. But when a picture Tory takes for a story triggers traumatic memories she's long-repressed, even Brett can't calm her down. After decades of running, Tory must finally face her past — but doing so could endanger her future.
RELATED: 7 Captivating Sharon Sala Books That Will Leave You Breathless
Beautiful Disaster
Abby Abernathy is starting college. A good girl who doesn't drink or curse, Abby thinks that she has successfully removed herself from her dark past. That is, until she meets Travis Maddox. Travis is the definition of a bad influence. A tattooed and toned flirt, Travis spends his days charming girls on campus and his nights in a fight ring.
Travis is everything Abby is trying to stay away from, and a ladies' man used to getting any girl he wants. Travis connects their lives with a simple bet. The terms are simple: If she wins, he won't have sex for a month. If he wins, she moves in with him for a month. Either way, the two of them are in for the challenge of their life.
Hopeless
Sky is a high school senior who has kissed quite a few boys. The only problem is that she can't seem to feel anything for the boys she's been with. Sky's with them purely for the sake of feeling numb, but when she meets Dean, she's both fascinated and petrified by her sudden feelings for him. Dean makes Sky think of the past she's tried desperately to leave in the rearview mirror.
As hard as Sky tries to stay away, she can't help but to give in to her desire to be with him. Sky and Dean quickly grow closer, but their relationship is suddenly struck with a twist — Dean isn't quite who he claims to be, and the revelation turns Sky's world upside-down.
Safe Haven
Katie arrives in Southport, North Carolina with virtually no backstory, raising a lot of questions in the tiny town. Alex, a widower with two kids, is not bothered by the town gossip and befriends Katie. Despite Katie's initial reluctance, their relationship takes a romantic turn, and she eventually allows herself to get attached to Alex's family. As their relationship develops, Katie confides in Alex about the life she escaped.
Soon after, Katie's dark past suddenly returns to haunt her. The only place she finds a safe haven is in her relationship with Alex. But will they be strong enough together to survive her demons?
The Hypnotist's Love Story
Ellen O'Farrell is a hypnotherapist who runs her practice out of the whimsical beach house left to her by her grandparents. She helps her clients deal with everything from addictions to phobias, but still can't seem to fix her own dating life. Then, she meets Patrick. She has a good feeling about him — but then he says they need to have a serious talk.
Having prepared herself for a break-up, Ellen is relieved when Patrick instead says that his ex-girlfriend is stalking him. Ellen decides she wants to meet his infamous ex. But unbeknownst to Ellen, she and the stalker are already acquainted.
Eleanor & Park
Park is your run-of-the-mill average teenager. He has two parents whom he fears disappointing, a little brother, and a solid group of friends. Enter Eleanor. She's not so average. She lives with her four siblings, mother, and abusive step-father in a tiny two-bedroom house.
When Eleanor is bullied on her first day at her new school, Park is her unexpected savior. As the two grow closer, Eleanor's relationship with her family becomes even more contentious and Park's parents begin to worry that Eleanor is leading him to spiral out of control. The young couple's romance is never easy, and each blow tests their feelings for one another.
Falling Into You
Nell Hawthorne and Kyle Calloway have been best friends since birth. Somewhere along the way, they fell in love. Once they get together, they cannot imagine how they ever could have been just friends. When Kyle dies suddenly, Nell is absolutely destroyed. At the funeral, she finally meets Colton, Kyle's older brother. Both are struggling with the loss and form a bond.
When Nell and Colton meet again years later in New York City, Colton realizes that Nell never healed. She is still devastated and plagued by feelings of guilt and regret. Against his better judgement, Colton decides to try to help her. Together, Nell and Colton may actually find a way to let go.
RELATED: 10 Great New Adult Romance Books
Clipped Wings
Hayden Stryker is a tattoo artist who uses the ink on his skin to hide the scars left by the tragedy that marred his past. Tenley Page is the stunning new girl in town with dark secrets of her own. When Tenley gets a job at the book and coffee shop across the street from his tattoo parlor, Hayden suddenly develops an insatiable craving for caffeine. He can't seem to take his mind off of her, and just as he considers trekking across the street in the hopes that she is working, Tenley walks into the parlor. Hayden is undeniably attracted to her, and she is terrified by the intensity of their interaction.
When Hayden agrees to ink an intricate design on Tenley's back, the mutual attraction becomes painfully apparent. The chemistry between the two damaged souls is undeniable. But if Hayden and Tenley are unable to let their guards down, their relationship will never fully blossom.