It's not hard to see why romance lovers would be so enthralled with fairy tale retellings. Who could resist a familiar story, often one plucked from the innocent eyes of childhood, being given a sexy, passionate, and frequently intensely adult reimagining? Fairy tales have formed an indelible backbone to our storytelling culture for many generations, with some of the most famous narratives from this period remaining audience favorites well into the 21st century. There's a reason stories like Beauty and the Beast, Cinderella, and Sleeping Beauty endure: their themes are timeless and there's something endlessly appealing in the simplicity of these familiar morality tales that play so well to our primal emotions. These stories are also incredibly malleable and can easily be updated, subverted, mocked, restyled, and drastically changed without removing the core ethos. Indeed, fairy tale retellings are key to our modern pop culture, from Disney to, yes, romance novels. Here are just a handful of some of our all-time favorite fairy-tale retellings that romance lovers should check out now!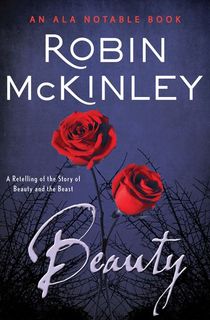 Beauty
The novels of Robin McKinley delighted many a young woman in the '90s and served as the gateway drug to adult romance. Beauty, her retelling of Beauty and the Beast, was practically catnip to many a teen girl with a lot of passionate romances, horseback-riding scenes, and, of course, roses. The novel is actually a relatively straightforward reworking of the original story, La Belle et la Bête, but its slow-burn narrative and the evolution of its delightful heroine make it a must-read. Check out McKinley's other Beauty and the Beast book, Rose's Daughter, for even more, and her Sleeping Beauty redo, Spindle's End.
RELATED: Sabrina Jeffries Tells the Truth About Happily Ever Afters
The Duke Is Mine
One of the big names of modern historical romance fiction (and a bona fide Shakespeare professor), Eloisa James has written a number of fairy-tale retellings, including ones based on popular stories like Cinderella and Beauty and the Beast (really, we could probably do a whole list of just Beauty and the Beast romance retellings and still not find all of them). However, The Duke is Mine is one of the more unusual offerings in this genre in that it reimagines a story seldom seen in romance: The Princess and the Pea! Olivia Lytton is unhappily betrothed to the Duke of Canterwick, which she knows will help her sister, Georgiana, secure an engagement to the handsome Duke of Sconce, Tarquin. But there's a big problem: Tarquin has fallen in love with Olivia. A big mess needs to be dealt with and a very unusual mattress may be the answer to everyone's problems.
RELATED: Delightfully Good Eloisa James Books
Lord of Scoundrels
If you've ever read a list of books that every romance lover must read then the chances are that you've seen Loretta Chase's most iconic novel featured prominently and frequently. Technically part three of a series but fine as a stand-alone read, Lord of Scoundrels is the kind of book that just makes you love the romance genre. Jessica Trent has no time for Sebastian Ballister, the notorious Marquess of Dain, and his philandering ways, but she does want to extract her dimwit brother from his bad influence. If only he weren't so darn alluring. Their mutual lust and crackling chemistry leads to a fascinating battle for dominance that cannot help turn into love. It's not necessarily the most conventional Beauty and the Beast retelling but it fully gets the central intrigue of that dynamic between an older, gruffer gentleman and the young but never naive woman who finds a way past his frosty exterior.
RELATED: Paranormal Romance Books that Give Us Chills in All the Right Places
An Offer from a Gentleman
The Bridgertons series is a much-beloved staple of the romance world (and soon to be made into a Netflix series, courtesy of our Queen, Shonda Rhimes!) In the third installment, An Offer From a Gentleman, Quinn offers up a Cinderella retelling of immense wit and magic, as we expect from her. Sophie Beckett manages to escape her scornful stepmother to sneak into the famous masquerade ball of Lady Bridgerton and finds her prince charming! Of course, Cinderella's own road to happiness didn't stop there, and neither does Sophie's.
RELATED: 8 Romance Books for Fans of Julia Quinn's Bridgerton Series
The Prince and I
Robin Hood isn't technically a fairy tale, but we simply couldn't overlook Karen Hawkins's gender-flipped reimagining of the folk story as a sizzling Scottish romance. The Prince and I follows Gregori Romanovin, Oxenburg's warrior prince, as he escorts his grandmother to the Scottish Highlands for a ball. He and his entourage are robbed at sword point by a group of bandits headed by a man known as the Scottish Robin Hood. Only he's not a man, and the beautiful revenge-seeking woman looking to take back what is hers is simply too wonderful for Gregori to resist.
RELATED: 7 Royal Romance Books That Will Make You Believe in Fairy Tales
Thoroughly Kissed
What would you do if you woke up after a thousand year sleep and had to just get on with your life again? That's the concept for Kristine Grayson's fizzy take on the Sleeping Beauty tale. Emma Lost spent one thousand years snoozing in a glass coffin, but now she's awake, and she has to navigate a world she doesn't recognize while concealing her own magic powers and dealing with her completely rational fear of kissing strange men. Things are going quite well until she finds herself falling for her new boss who doesn't believe in magic and thinks she's a total fraud.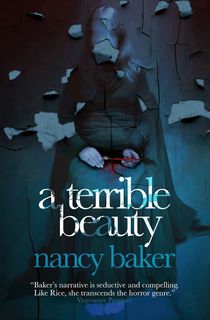 A Terrible Beauty
What would make any Beauty and the Beast retelling better? Vampires, obviously! Really, the "human falls in love with a vampire" story already has so much in common with the fairy-tale, you can't help but wonder why more authors haven't written this. Nancy Baker's A Terrible Beauty makes the vampire "beast" the alluring Sidonie and the beauty a naive human artist named Matthew. You know how this story goes but it's in the lavish slow-burn details where A Terrible Beauty really shines. If you like your vampire romances to be truly old-school, with a hefty dose of Anne Rice on the side, this is the one for you. [This title is temporarily unavailable.]
RELATED: Forbidden Romance Books to Heat Up Your Reading Life