Steamy Scotsmen, dashing dukes, virile vikings, heaving bosoms...erotic historical romance novels have it all. But at the same time, they're more than that—they're an escape to more simple (and often more sexy) times.
In our opinion, historical romance is so much fun because of the anticipation. Most historical romance novels take place in a time where anything more than a kiss on the hand was considered risqué, making it all the more satisfying when the characters finally give in to their passions.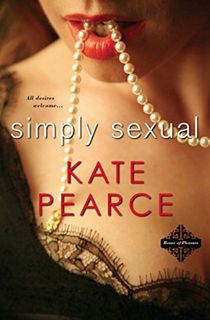 Simply Sexual
After spending ten years as a sex slave in a Turkish Brothel, Lord Valentin Sokorvsky knows exactly what he enjoys doing in the bedroom. And now that it's time for him to marry and choose a partner for life, he's not sure he can find a woman who will satisfy him completely...until he meets Sara.
"This book has something for everyone: hot sex scenes, a sexy hero with a tragic past, a smart and compassionate heroine, intrigue, danger and Regency London at its most decadent!" —Romantic Times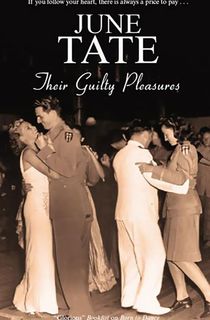 Their Guilty Pleasures
England, WWII. Three women find themselves sacrificing everything for love. Housewife Jenny has always obeyed her husband. But when he enlists, a young GI becomes her guilty pleasure.
Rusty Dobbs is a sex worker, and proud of it. But when an American captain catches her eye, she pretends to be a typist, hoping to earn his respect. Lastly there's Sarah, a seventeen-year-old who's falling for Gunter—an enemy soldier.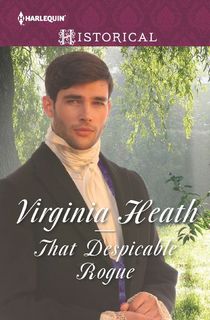 That Despicable Rogue
Lady Hannah Steers is sure she hates Ross Jameson. After all, he's a known rogue, he stole her home, and he's the reason her brother is dead.
To get payback, Hannah decides to pose as a maid and infiltrate his home. But she never expected Ross's roguish charms to be so difficult to ignore.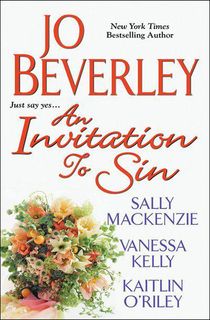 An Invitation to Sin
Though we love erotic historical romance novels that take their time in building up tension, sometimes we want to cut right to the chase. Enter this collection of romantic short stories from four bestselling authors. From forbidden love stories to tales of scandal and passion, this collection is short, sweet, and sultry.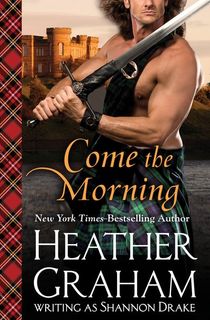 Come the Morning
Twenty-three-year-old Waryk de Graham has already seen more battle than most ever will. But his fights for his Scottish homeland have prepared him for his fiercest battle of all—for the heart of Lady Mellyora MacAdin.
Mellyora is a formidable swordswoman who yields to no man. When the King decrees that she shall marry Waryk, she rebels—but she wasn't expecting him to put up such a fight.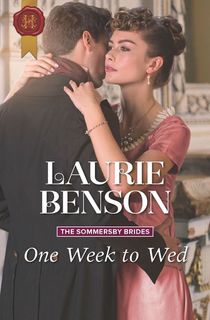 One Week to Wed
After her husband passes, Lady Charlotte Gregory is sure she'll never marry again. But after she meets the impossibly handsome Lord Andrew Pearce, she gives in to one night of pleasure. However, their scandalous night doesn't stay secret, and now Charlotte will have to walk down the aisle once more.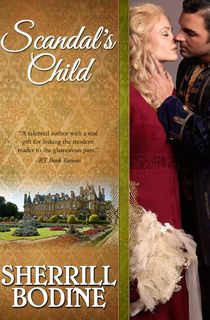 Scandal's Child
Kat Thistlewait is considered a proper young lady—until one honest mistake lands her in the bedroom of Jules Devereaux. With her reputation all but destroyed, and knowing that he isn't sought after himself, the two enter into a marriage of convenience. But though their relationship isn't what either one of them had planned, the two quickly find that love—and other pleasurable pursuits—can come from the most unlikely beginnings.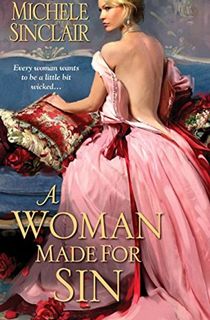 A Woman Made For Sin
Lady Aimee Wentworth has her sights set on marrying Reece Hamilton, a dashing sailor. She comes up with a plan to make him hers, but when it all goes wrong, she finds herself captured by his crew.
Knowing he can't provide for Aimee in the way she deserves, Reece has refused her advances. But when he finds her on board his ship, the temptation just may be too much to bear.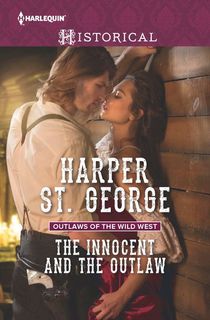 The Innocent and the Outlaw
Barmaid Emmaline Drake is the stepdaughter of a bank robber, so despite her innocence, she knows trouble when she sees it. And Hunter Jameson is surely a man she should stay away from.
To get back at her stepfather, Hunter kidnaps Emmaline. She manages to escape, and heads to the brothel where she was born. Desperate, she decides to auction off her virginity to the highest bidder...but Hunter will be damned if another man has her.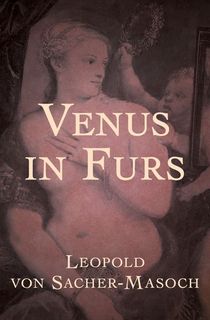 Venus in Furs
This erotic historical romance is supremely shocking. Severin von Kusiemski is a well-to-do gentleman who is falling in love with his paramour, Wanda von Dunajew. He's so entranced that he asks her to enslave him—and she turns out to be more than up to the task, turning into the whip-cracking dominatrix of his dreams. This book is so jaw-droppingly scandalous and sexy, we can hardly believe it was first published in 1870 ... but we're very glad it was.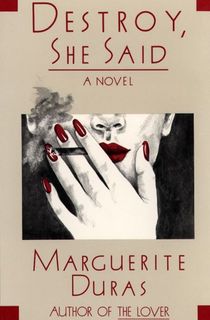 Destroy, She Said
A book that's almost cinematic in its storytelling, this erotic historical romance follows Elisabeth Alione, a woman who is staying in a hotel in rural France when she meets a woman and two men. The four of them explore one another, though their activities obscure an underlying violence.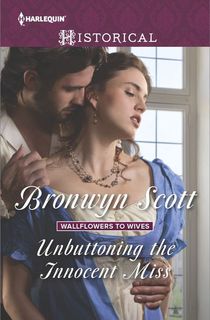 Unbuttoning the Innocent Miss
Miss Claire Welton has had a crush on Jonathon Lashley, the ton's most eligible bachelor, for years. And now that she's giving him French lessons, she finally has a chance to make him see her the same way. But Claire wasn't prepared for how it would feel to have Jonathon's undivided attention—nor did she realize that he could teach her quite a bit, too.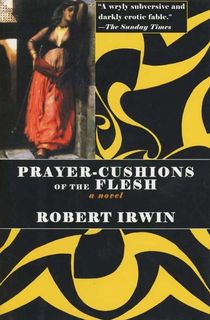 Prayer-Cushions of the Flesh
If you're looking for a well-told story alongside your erotica, then this is the book for you. Prince Orkhan was a virgin—until he escapes from the Cage of the Imperial Harem and becomes the new object of affection for the Harem's concubines. But before he gets too lost in their pleasures, he must sort through a political maze of complicated relationships and intrigue.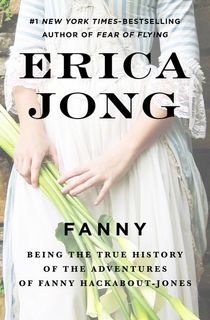 Fanny
Inspired by Fanny Hill, a bawdy classic in it own right, Erica Jong's erotic novel follows Fanny, an 18th century woman whose adventures bring her from England to Africa to the Caribbean. Fanny enjoys herself as she makes friends (and becomes more than friends) with randy highwaymen, pirate queens, witches, prostitutes, and many more.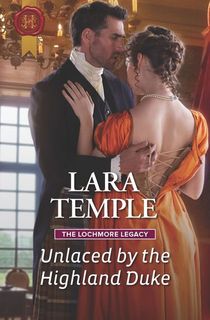 Unlaced by the Highland Duke
Joane Langdale is a widow who's been sent to Scotland to care for the Duke of Lochmore's young son. Ever practical and often ignored, Joane doesn't expect much from her new post. But the Duke looks at her like no one else ever has, and soon an undeniable passion is building between the two of them.
Joane can't help but want the Duke for herself, but he's expected to propose to another. Is there any way Joane might become his duchess?