Is there anything more exciting than forbidden love? Romance is at its best when there are juicy obstacles in the way, and what complication is messier than falling for your brother's best friend?
Oh, the drama! Thankfully, reading about it is all fun. Here are eight romance novels where the heroine falls for her brother's friend.
Fix Her Up
Georgette Castle's family runs the best home renovation business in town, but she chose to become a party clown instead. She loves balloons and cake and making kids smile, but she's kind of over being the butt of every joke. Now, she wants a fresh start and to put herself out there for the first time in years.
Maybe Travish Ford can help. He's a former baseball star whose career was scuppered by injury. Now he flips houses, but he needs a change as much as Georgette does. Of course, the only way for them to fix both of their problems is to pretend to date. Part of Travis still sees Georgette as his own honorary sister thanks to his friendship with her brother, but she's no longer the little girl he used to tease. Now, their chemistry is undeniable.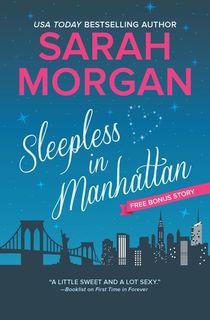 Sleepless in Manhattan
Nothing is going to stop events planner Paige Walker from living her dream to make it in New York–but it sure would be a lot easier if her big break didn't hinge on a business offer from her brother's best friend!
Jake Romano is one of the city's most eligible bachelors, and the only guy to have ever broken Paige's heart. But if her company's going to thrive, she needs to ignore the sparks that are still flying between them—or does she?
To Love Jason Thorne
Olive was in love with Jason Thorn for most of her childhood. Her brother's best friend was her first official crush, but then he broke her heart and stomped it into a million pieces. Since then, she's worked overtime to stay as far away from Jason as possible.
That's gotten hard in recent years as he become a major movie star. Now, he's about to star in a film based on a book that Olive wrote. And it's all about her childhood crush on him. What could make things any more awkward? How about a fake engagement between the former friends?
The Off Limits Rule
We bet you'll love this closed door romance. Lucy's life is in a bad state, and now she's forced to move in with her older brother until she can afford her own place. They're close so it shouldn't be too bad, but then she meets Cooper, his best friend. He's hot, adventurous, and constantly flirting with her.
Having some fun with him should be a no-brainer for Lucy, but her brother has some strong opinions about his sister dating his best friend. He wants Lucy to stay away from that playboy. It would be a bad idea to get involved with him in any way, but Lucy's never been one to make good decisions.
Snowed in With the Player
Holly had a simple plan for the holidays. All she wanted to do was spend a cozy weekend with her twin sister, watch festive movies, and bake some Christmas cookies. Unfortunately, their brother had to turn up and spoil everything. And he's not alone.
He's brought half a football team with him, including Teddy, his best friend and Holly's long-time secret crush. He's irresistible, but he's never paid attention to his pal's bookish sister before. But will things change when they find themselves snowed in together, and all alone?
The Not So Secret Crush
Aspiring fashion designer Adelaide Song is having trouble shaking off her image as a spoiled airhead heiress. She's eager to move on and prove to the world, and her family, that she's serious about her career aspirations, even if her grandmother doesn't think she's ready to be a leader in their business empire.
To prove them wrong, she enlists the help of Michael Reynolds, her brother's best friend and the executive who handles the company's PR efforts. He's also her long-time crush but there's no way she can mix business with pleasure, not when there's so much on the line. But surely they can have just a little fun? As long as nobody finds out, what is there left to lose?
The Dating Plan
Daisy Patel is a software engineer who is better with hard data than people. She's not great at dating, which irritates her family who are eager for her to get married and settle down. Left with few options, she asks her childhood crush to be her decoy fiancé.
Liam Murphy has found out that his inheritance is contingent on being married, so why not get into a marriage of convenience with Daisy? Sure, he broke her heart nine years before but that was when they were kids, and he's friends with her brother, but things will be fine now, right? All they have to do is keep real feelings out of the equation. That always works, eh?
Under Locke
After moving to Austin following six months of unemployment and tough times, Iris Taylor is glad to get any job available to her. So she ends up working at a tattoo shop owned by Dex Locke. He's a jerk, rude and impatient yet somehow she's unable to get him off her mind.
Of course, he's 100% off-limits. Not only is he her boss, but she's her brother's best friend, an ex-felon, a playboy, AND a widower with a heap of baggage to his name. Getting involved with Dex should be the worst decision ever. So why are they getting close now?
Twisted Love
The first book in Ana Huang's Twisted series became a massive hit thanks to BookTok and it's not hard to see why. Alex Volkov is a genius with a 160 IQ who also happens to look like a Greek god. He's rich, troubled, and cursed with a dark past he can't escape. All he thinks about is vengeance, which means he has no time for love.
But then Ava Chen turns up, and he finds himself looking after the younger sister of his most treasured friend. She's a free spirit with her own skeletons in the closet, but she brings such light to Alex's life that he soon becomes addicted. They're not supposed to be together, but they can't help themselves, and now, both of their secrets could destroy everything they hold dear.