The Regency era has been a hotbed of romantic inspiration ever since Jane Austen's novels became the stuff of legend.
Now, writers return to this period time and time again, inspired by the rules of the ton and the desire to break them most deliciously! Here are eight sexy, steamy Regency-era romances for you to swoon over this season.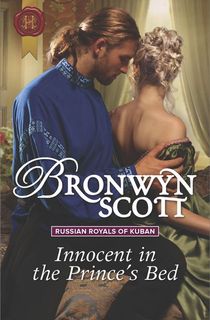 Innocent in the Prince's Bed
Lady Dove Sanford-Wallis once dreamed of a fairy-tale romance, but her very first season ended in such disaster that she's given up all hopes of a love match. Now, she's wearily accepted her lot in life, one without a happy-ever-after or handsome loving husband.
Yet things might change when she meets the sinfully handsome royal poet Prince Illarion. He pursues her relentlessly, thrilled to have found an inspiration who has broken through his writer's block. He wants her as his muse, but she needs a husband. Can the forlorn prince provide her with everything she needs... and everything she desires?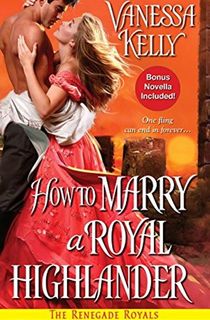 How to Marry a Royal Highlander
At 16, Alasdair Gilbride, heir to a Scottish earldom, fled the Highlands and an arranged betrothal. Left as the family disgrace, he's lived his own life with zeal, free of responsibilities. But after a decade of liberation, Alasdair is forced to travel home and finally replace his responsibilities. It would be a far easier task if he weren't constantly distracted by Miss Eden Whitney.
After causing more than one ruckus among the ton, Eden has been all but kicked out of polite society and sent to the Scottish wilderness to get away from all forms of temptation. That seems easy enough until the gorgeous Alasdair turns up. Together, they make the journey up north, torn between bickering and tearing one another's clothes off. And to top it all off, it seems that someone is trying to kill Alasdair! Now, they must race to the Highlands before they are torn apart.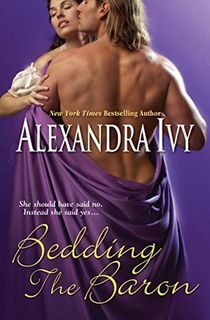 Bedding The Baron
Fredrick Smith was abandoned by his father as a child and he's wanted nothing to do with him ever since. Yet eventually curiosity gets the better of him and now he's out to seek the truth. His journey leads him to an inn after a torrential storm forces him off-road. There, soaking wet, he walks in to see Portia Walker, the beautiful raven-haired innkeeper.
From the moment she sees him, Portia knows that Fredrick is trouble. She was almost ruined once and she won't let it happen again. She won't let another man control her destiny. Yet the bliss that Fredrick inspires in her is overwhelming, undeniable...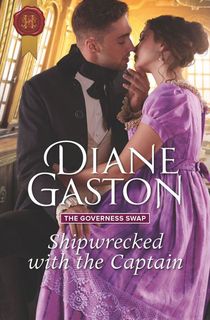 Shipwrecked with the Captain
Claire Tilson's journey took a dark turn and now she finds herself shipwrecked. The genteel governess is not built for such emergencies even before she wakes up with amnesia. Having no memories of her life before the accident just makes things more interesting.
Adding to the mystery, she finds herself in the arms of Captain Lucien Roper. He believes she's a member of the aristocracy he detests, yet he risks all to ensure she is safely returned home. Something inside Claire knows that none of this is hers, and the longer she spends with Lucien, the more convinced she is that he's who she should be with. When her past is revealed, will there be room for a happy ending with her handsome rescuer?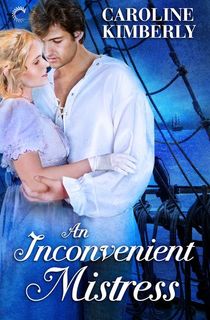 An Inconvenient Mistress
Isabelle North is in serious trouble and needs a hero. Stuck in Jamaica, she must get back to England before her past catches up with her, even if that means booking passage on a vessel captained by a man she can't stand.
Phillip Ashford is the captain of the Intrepid as well as a notorious smuggler. He knows a woman in danger when he sees one and he can also spot a con woman from 50 paces. But beneath her prim exterior is an alluring woman who he cannot help but be drawn to. Passions flare across the high seas, but their dark pasts can only stay hidden for so long.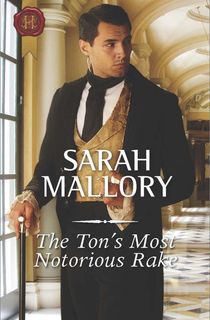 The Ton's Most Notorious Rake
Molly Morgan vowed to stay clear of men. She knows they're nothing but trouble and she can't afford to be caught up in such messes. But then she falls and twists her ankle, and the person who comes to her aid is none other than Beau Russington.
Handsome, charming, and utterly infuriating, Russ is the most notorious rake of this or any other society season. Molly should get out of his life, but his dangerous allure shakes up her quiet country world. Can she surrender to his allure while maintaining her independence?
The Devil Is a Marquess
Benedict Chatham, the new Marquess of Rutherford, is a magnet for scandal. While his reputation as a wicked rake of wit and seduction has its fun elements, it's left him deep in debt with little prospects for a secure future. So, he must do what all respectable gentlemen do: marry a rich woman.
Miss Charlotte Lancaster is the heiress to a major fortune but is a social disaster. While she dreams of leaving England for a life of trade in America, her father schemes to trade her dowry for a title—and becoming the Marchioness of Rutherford will do quite nicely. Charlotte would rather not have a husband, especially one of such ill repute. When her father demands a startling price for his daughter's hand—one year of fidelity and sobriety—Chatham must change his libertine ways. Perhaps Charlotte will see him in a different light if he truly shakes off his bad boy image.
A Rogue by Any Other Name
A decade ago, the Marquess of Bourne was cast from society, forever doomed to be a walking, talking scandal scorned by the hypocrites of the upper classes. With nothing to his name but his title, he wants revenge. Now a partner in London's most exclusive gaming hell, he has his eyes set on Lady Penelope Marbury.
After a messy broken engagement, Penelope is done with marriage and would rather fill her hours with the pleasures of the world that are typically denied to women. Bourne wants her for her inheritance but he's also happy to introduce her to the beauty of the underworld. As the perfect, proper lady discovers her most wicked pleasures, Bourne may find himself unable to let go.