Romance is great, and one of the best things about it are the sheer amount of options available. Whatever your niche, whoever you're looking for, there's a book out there with your name on it.
We could be here for days listing every minute aspect of the genre; it's that dense. In fact, we've even made a romance trope guide. But maybe you're in a rush and want to get to the good parts fast. Keep scrolling for a list of some of the most prominent romance tropes and a book to suit whatever you're currently in the mood for!
If you love corsets and cravats; you've read Jane Austen's books too many times to count, and Bridgerton is on repeat in your household...your romance trope is historical!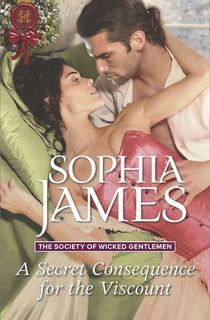 A Secret Consequence for the Viscount
There's just something about these stories of love in the past, times of old-school social mores and courting, that fascinates you. Fortunately, you're not alone, for historical romance is one of the defining parts of the romance publishing world.
Introduce yourself to the genre with Sophie James and A Secret Consequence for the Viscount. Like all of London society, Lady Eleanor believed that Nicholas Bartlett, Viscount Bromley was dead. Now, after six years, he has returned but he has no memory of the night of passion he shared with her. Or the child he fathered. As he regains his memories, Eleanor must fight to save the man she loves and reunite her family.
If you love bright cocktails, cozy nights with a book, and ALL the tropes...your romance trope is contemporary!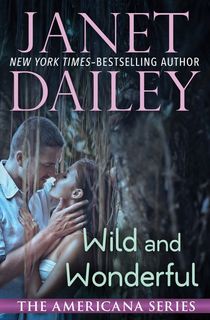 Wild and Wonderful
For you, romance is at its best when it feels rooted in the modern, whether it's workplace shenanigans, cozy small-town tales, or exotic locales with gorgeous men to match. The contemporary romance label is a vast one that encompasses more stories than we can even begin to describe.
To start with, try out Janet Dailey, one of the true legends of romance. Wild and Wonderful is one of 50 books in the Americana series, with each installment set in one of America's states! This one is all about West Virginia, and one woman's fight to save her family business.
The government wants to shut down Glenna Reynolds' father's coal mine. The only way to retain it is to hope for a a merger with Jett Coulson's huge conglomerate, Coulson Mining. Winning over the handsome but business-minded Jett is a tough proposition, especially when he suggests things go from professional to personal.
If you think cliffhangers are even better than climaxes...your romance trope is suspense!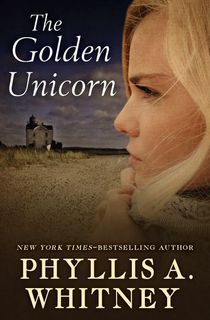 The Golden Unicorn
Crime doesn't pay but crime fiction is your favorite, from Agatha Christie to Benoit Blanc. You can always guess who the killer is and nobody dares to try and beat you at Clue. And in romantic suspense books, the tension gets your blood pumping, in more ways than one.
In The Golden Unicorn by Phyllis A. Whitney, writer Courtney Marsh fights to discover the truth of her birth after her adoptive parents die in a train crash. Her only clues to her past are a tattered newspaper clipping and a golden unicorn pendant, which lead her to the Hamptons and the door of a reclusive society family, the Rhodes.
Now, under the guise of a reporter, Courtney wants to know who she really is. Only the handsome son-in-law of the Rhodes clan, whose marriage is on the rocks, is of any help. But the further she digs into her legacy, the more she puts herself at risk of something truly terrible.
If you think real life is so boring compared to vampires, werewolves and ghosts, your romance trope is paranormal!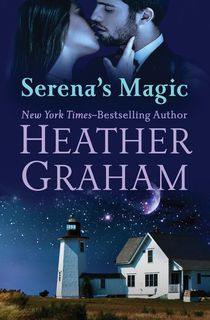 Serena's Magic
You know exactly what Hogwarts house you'd be in and thought Shakespeare was way too mean about those witches in Macbeth. Fortunately for you, paranormal romance never goes out of style.
Heather Graham's book Serena's Magic is right up your alley. When Serena Loren made love with a stranger under the light of a witch's moon, she knew that they'd met before. But then she woke up to find herself alone, the gorgeous man gone.
Too soon she'd learn that Professor Justin O'Neill was a boarder in her own inn, The Golden Hawk, a psychologist researching witchcraft in Salem. He doesn't know that their bond goes back centuries, or that they're trapped in a tragic fate. Nothing can change it but true love.
If you've seen Lord of the Rings more times than you can count and it's not a story for you unless it involves mythical creatures, incredible quests, and otherworldly intrigue...your romance trope is fantasy!
The Sea King
Fantasy is en vogue right with major TV series like The Rings of Power and The House of the Dragon, and romance isn't far behind with its own fantastical offerings. C.L. Wilson's high-fantasy romances are absolute catnip for fans of the genre who want a sprinkling of love in there.
In The Sea King, Prince Dilys Merimydion has been invited to court the three magical princesses of Summerlea. He needs a warrior queen by his side to help his kingdom tackle the pirates who threaten to wipe them out.
Gabriella Coruscate doesn't seem like the ideal choice at first, but her quiet demeanor belies immense power. She can't risk losing control—or her heart—but the Sealord who asks for her hand is tough to resist, especially as she finds herself in need of his help for her family's survival.
If you especially love first love, high school drama, and charming storylines...your romance trope is young adult!
Highly Suspicious and Unfairly Cute
Romance is for everyone! Maybe you came to the genre through Twilight and have always yearned for a story that hits you as hard as the sparkly all-consuming love of Bella and Edward. Young romance has only gotten stronger in the interim decade and a half, and some of the most beloved authors in the genre have turned their pens towards writing YA tales.
Talia Hibbert, a rising star in the field, just published her first young adult romance, Highly Suspicious and Unfairly Cute, and it's just as charming as its title suggests!
Celine loves conspiracy theories while Bradley is a star football player and her former best friend. She feels that he abandoned her for the cool kids' crowd and now they're academic rivals. So when Celine signs up for a survival course in the woods, she's surprised to find Brad right beside her. Forced together as a team, their adventure may remind them of why they were once so close and if they can get even closer now.
If you prefer stories with a twist in the tale, an extra shot on vodka in your cocktail and a devious twist to your happy-ever-after...your romance trope is dark!
There Are No Saints
Toss away the ripped bodice and replace it with something far more dangerous as you delve into the twisted realms of dark romance. And it doesn't get much darker than Sophie Lark's There Are No Saints.
Mara is a struggling artist who needs somewhere to live. Cole Blackwell seems like her savior but he's actually her stalker, a psychopath who's been manipulating her every move from afar. Now, he's taken Mara under his wing, and he'll do anything to keep her. But he's not the only bad man who wants her. Alastor Shaw has laid eyes on Mara and he might be even more dangerous than Cole.
If Emily is your favorite Bronte sister and you feel that everything could be improved with elaborate candle displays and a vengeful ghost...your romance trope is Gothic!
Master of Salt & Bones
What's better than haunted castles, wailing ghosts in the night, and brooding anti-heroes who wander the moors in search of something devilish? Gothic fiction has been a crucial backbone of literature for centuries and romance has some of its origins in the genre, with a large debt of gratitude owed to the likes of Jane Eyre.
Keri Lake's Master of Salt and Bones is a slow-burn gothic romance that wears its influences proudly. Isadora Quinn dreamed that one day a handsome knight would come and rescue her from the clutches of her cruel mother. What she didn't expect was Lucian Blackthorne, a scarred and broken man who lives alone in a crumbling castle and is shunned by the rest of the world.
The locals believe him to be the devil incarnate, but Isadora knows there's something else going on underneath his dark exterior. And the sins he offers to commit to her flesh are utterly intoxicating.
If you want to read romance that defies the stifling cishet norms that have dominated the genre – and society – for decades...your romance trope is LGBTQIA+!
The Queer Principles of Kit Webb
The straight community's had its time. You're eager to see stories that have oft been left out of the history books, and you probably wondered why Lizzie Bennet didn't ditch all of the balls and run off with her best friend Charlotte!
There are SO many queer romance stories to choose from but we recommend The Queer Principles of Kit Webb by Cat Sebastian. The Kit of the title is a former highwayman trying to go straight (ahem) even though he craves the heady days of his criminal past. He's given a chance to return to his stand-and-deliver days when Percy, Lord Holland, barges into his shop with a request.
He needs to get back a book that once belonged to his mother and the only person who can attain it is the man formerly known as Gladhand Jack. Kit offers to teach Percy how to be the best highwayman in the country, but he'll risk stealing more than his purse during their lessons.
If you want to read something that adheres to your faith but still offers a love story for the ages...your romance trope is religious!
The Preacher's Promise
Inspirational and religious romances are a key and popular part of the genre. For something that combines faith and history, check out The Preacher's Promise by Piper Huguley. Set in the aftermath of the abolition of slavery, the story follows Amanda Stewart, a Black teacher who wishes to start a school in a newly formed community for the formerly enslaved.
In order to do so, she must deal with Virgil Smithson, a preacher and the mayor of Milford, who thinks this snobby woman from up north has nothing to offer the town. Yet for the good of Milford, they must put aside their animosity and work together. As they fight to make a safe haven for their community, the frost between them thaws and reveals something far deeper.