If you've been meaning to get more travel done this summer but haven't found the time, we recommend Janet Dailey's Americana series. This New York Times-bestselling author has written love stories set in each of the fifty states. (Translation: That's a ton of romance to read!)
Ranging from tales of bittersweet heartbreak to giving love a second chance, each story is a captivating look at what can happen when you open your heart. We've rounded up ten of the best books in the Americana series for you to enjoy this 4th of July.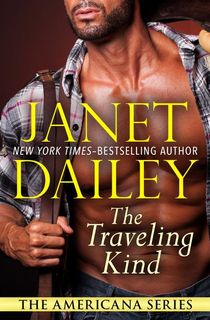 The Traveling Kind
Charley Collins has been raised to be independent and self-sufficient. She finds herself needing a little more help than usual with her family's cattle ranch in Idaho when her brother breaks his leg. Help arrives in the form of the mysterious Shad Russell. Shad isn't the type to stay in one place for too long or get too close to anyone. Charley and Shad both feel an inexplicable pull to one another—one that they both know could break their hearts.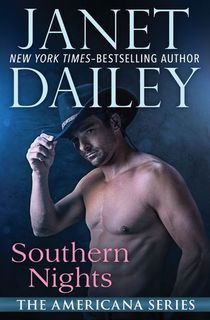 Southern Nights
Determined to forget a man and end her record with heartbreak, Barbara finds herself falling in love with Tom. A month into the relationship, she knows that he's the man that she's ready to commit to. When Tom takes Barbara to meet his family at their ranch in Florida, she finds herself confronted with the man that she can't forget, J.R.—who happens to be Tom's brother.

Barbara finds herself torn. Tom is a man that's been good to her, but J.R. has stayed on her mind for a reason. She's drawn to both of them—and neither man is willing to give her up.

Related: 20 Engrossing Love Triangle Books That Will Tear Your Heart in Two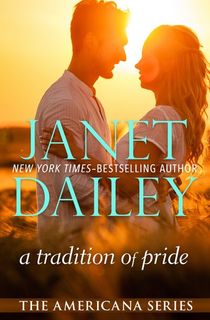 A Tradition of Pride
Lara Alexander Cochran is married to a man that cheats on her before their honeymoon has even ended. Unwilling to disgrace her Southern family by getting a divorce, Lara swears off all men. The strength of Lara's conviction is tested when she meets Ransom MacQuade, the new manager at the Alexander family plantation in Mississippi.

Alexander can see through Lara's frosty front; he can tell that it's a defense, hiding some hurt in her heart. Alexander is determined to get to know Lara better. Lara is doing her best to live the life that her family expects of her, but Alexander piques her interest.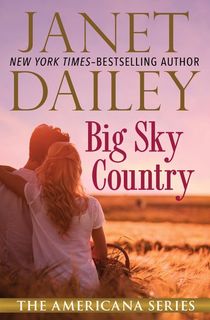 Big Sky Country
Charming, smart, and beautiful, Jill Randal has always been able to get what she wants. Now, she's come face-to-face with the one man that is immune to her. A stubborn loner, Riordan is determined to stop his brother from marrying Jill's roommate. Jill can't charm her way into this man's heart, and when she arrives at Riordan's Montana ranch, she finds that she's met her match.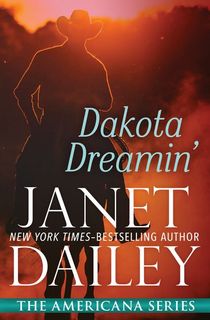 Dakota Dreamin'
Finding herself a young widow and mother, Edie Gibbs moves herself and her children to a ranch that her late husband bought in South Dakota. Upon arrival, however, Edie's hope for a fresh start is quashed when she learns that her neighbor wants to buy her property. Will Maddock is a wealthy man who possesses a considerable amount of acreage as it is. Edie must find a way to resist Will—and his offers to buy her home.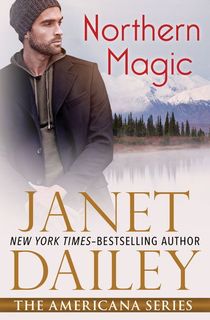 Northern Magic
When Shannon Hayes arrives in Alaska to meet with her fiancé, he's nowhere to be found. Concerned, Shannon begins to search for him. With the help of an attractive pilot named Cody, Shannon begins to investigate what may've happened to Rick—and to consider the fact that he may have left her.

Shannon must decide if Rick is the man who she's truly meant to be with...while trying to ignore her growing attraction to Cody.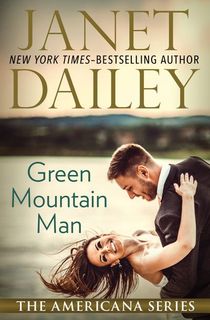 Green Mountain Man
Dr. Jonas Concannon returns to Randolph, Vermont for the woman he loves. Jonas abandoned Bridget a decade ago, and is determined to win her back. However, when he sees her again, he realizes that the woman there now is not the same soft-hearted girl that he left behind.

Bridget is a strong woman that has known love and heartbreak; she's a single mother, and a widow. She runs her own business, and she's begun to see someone new. Bridget doesn't like to look back. It's true that Jonas has never left her mind, but she may not have it in her to forgive him.

Related: 15 Second-Chance Romance Books That Will Make You Believe in Love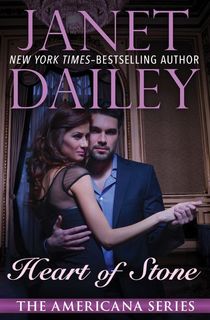 Heart of Stone
Working at a cozy inn in New Hampshire, Stephanie Hall has never met the notorious owner of the White Boar Inn. When she's left to greet him herself, Stephanie suddenly understands the rumors that have swirled around the man. Brock is handsome, and has a distinctly seductive air about him.

Stephanie has been warned off of Brock, but she finds it difficult to resist the pull to this enigmatic and unattainable man.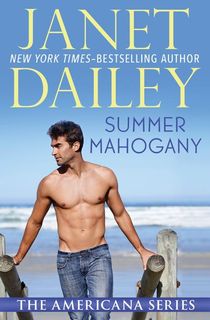 Summer Mahogany
Gina Gaynes has fought to leave her past behind her. She's a successful attorney in a fishing village off of the coast of Maine. However, the reappearance of her ex-husband, Rhyder Owens, threatens Gina's serene happiness.

Rhyder has come back to win Gina over, but he realizes that she's no longer the woman that he lost. She's resilient and independent, and not prone to being swayed in the ways that she once was. Gina is determined to leave her scandalous time with Rhyder in the past, but she finds herself wondering if this could truly be the man of her dreams.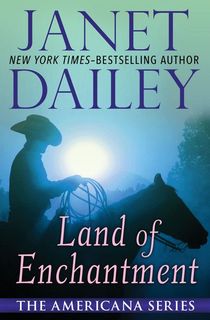 Land of Enchantment
With a successful career as a model, Diana is used to a certain lifestyle and a certain type of man in her life in New York City. When a photoshoot in New Mexico sends her into the arms of a rancher named Lije Masters, Diana finds herself confronted with a choice. Can she give up the life that she knows and loves for this intriguing rancher?

Related: 14 Western Romance Books That Will Make You Yearn for a Cowboy of Your Own