We all need some good, clean romance sometimes. In these 10 swoon-worthy Christian romance novels, the matters of the heart are the purest you could find. If you're looking to be swept off your feet by unshaken faith, trust, and fate, these love stories will leave you begging for more.
From bestselling Christian romance authors and Amish romances to underrated gems, these Christian romances will restore your belief in all things love.
Related: Amish Romance Novels Are the Clean Romances You're Looking For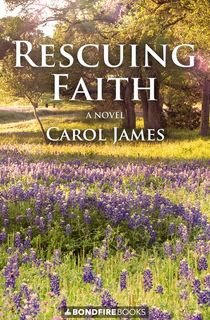 Rescuing Faith
Schoolteacher Faith Holmes has spent her whole life feeling like she is not good enough. Her parents have rejected her, and when she discovers her husband cheating on her—again—she wonders if God is bound to reject her, too.
While Faith struggles with her marriage, she must also deal with the brooding, grieving father of one of her students, Luke Johnson. As Faith tries to help eight-year-old Emmie through school and the loss of her mother, she is also forced to navigate treacherous waters with Luke. The two begin to grow closer, but she wonders if her love is enough to heal his broken heart.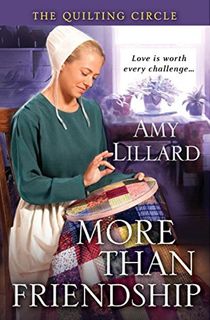 More Than Friendship
In this tenderhearted Amish Christian romance, love is in the air among the quilting circle.
Clara Rose Yutzy has her whole life and upcoming marriage ahead of her. But when she begins to realize feelings for her best friend Obie, she decides to push them aside for the sake of her future. Obie, however, doesn't feel the same.
Sure that God has always meant for him and Clara to be together, he knows he must get her to re-examine their relationship before it's too late. And he'll do whatever it takes to see through to what is right.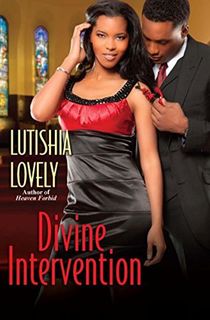 Divine Intervention
Princess is about to begin the marriage of her dreams. But when disaster strikes and destroys both her wedding and her relationship, Princess is left to clean up the pieces of her shattered dreams.
Her family is in no place to help her, her ex is desperate to win her back, and as if it couldn't get worse, Princess's own self-care has gone down the drain. But when times are tough, she knows she can always trust in God to bring her what she needs. Sometimes that's divine intervention, and sometimes He has other steamy tricks up his sleeve…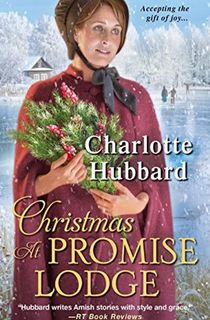 Christmas At Promise Lodge
As one year ends, a new love story begins…
The recently founded colony of Promise Lodge became a safe haven to three Amish sisters in need. But as the town's first wedding approaches, the local bishop's wedding sermon doesn't sit well with the sisters. There's more to life than marriage and family.
But after widowed Mattie realizes her feelings for preacher Amos run deeper than she expected them to, her fears get in the way of the start of something new. When Amos gets in a life-threatening accident that shifts his perspective on love and life, he knows he'll need God—and Mattie—on his side to get through things.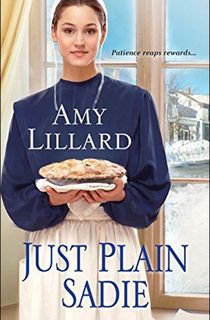 Just Plain Sadie
Sadie Kauffman always knew that she would marry Chris Flaud. It's what was expected of her, even if wasn't what she wanted. As Sadie's friends begin to pair off and she's left the only one single, she resigns herself to marrying Chris. But when a handsome new man stumbles into her life, she wonders if there may be more out there for her…
Ezra is an outsider. And when Chris finally begins to broach the subject of their future together, Sadie finds herself torn between two men and two very different paths in life.
In this Christian romance, Sadie will need to call upon a whole lot of faith for this decision.
Short-Straw Bride
No one would ever dare step onto Archer land. But when Meredith Hayes learns that the Archer brothers are in danger, she knows she must cross their grounds to warn them—and repay a decade-long debt.
When Travis Archer discovers Meredith and realizes who she is, he knows he can't just send her away. And especially not after she further risks life, limb, and reputation for them.
There is only room for one bride among these four brothers. But despite Travis having pulled the short-straw, she'll do anything she must to stay by his side—through sickness and in health.
Sophie's Heart
Alec Riley and his three young daughters are consumed by their grief after the tragic death of their wife and mother. But the arrival of an unexpected woman may bring a new healing energy to the Riley family.
Sophie, a newly arrived immigrant from Czechoslovakia, takes up in the Riley household. As she struggles to acclimate to a new country and life, she wonders whether God has willed her in the right direction. Will she be able to mend Alec's broken heart and support his family, or will she have to find her own peace first?
My Stubborn Heart
When Kate Donovan is asked to accompany her grandmother to restore the family's old home, she couldn't get there any quicker. Feeling burnt out by her life and job, she's desperate for a true change of pace.
When Kate meets handsome home renovator Matt Jarreau upon arrival, she can sense there's something dark within him. But as their once-awkward interactions turn into something more, she can't help but feel determined to peel back the layers on his heart and bring him into the light.
Redeeming Love
Angel has survived for this long in California's gold country on will and hatred alone. Sold into prostitution as a child, Angel has never met a man she didn't hate.
But when she meets Michael Hosea, a God-fearing man with a calling to marry Angel, he begins to slowly thaw out her heart and nurture her into a trusting and loving existence. Angel's feelings towards Michael are unexpected and terrifyingly real, and she fears what putting her faith in him could do. When she runs back to her former life, she knows there's only one man who can truly save her.
In this sweeping Christian romance, the matters of the heart are matters of God.
Once Upon a Prince
Susanna Truitt never dreamed of being a princess, and never wanted anything other than the life and love she already had. But when her one true love breaks off their engagement, she's left reeling, scrambling to pick up the pieces of a life she never imagined failing her.
When Prince Nathaniel visits St. Simon's Island, he never expects to be sidetracked by love. His wife has already been decided for him, and his family's tense political position leaves no room for trouble. But when he meets Susanna, he knows she's The One.
Torn between two worlds, these star-crossed lovers must decide whether to follow their hearts, or God's will.
The Maid of Fairbourne Hall
When Margaret Macy flees London dressed as a housemaid, she never expects to actually become one.
Determined to spend the next year of her life unwed so that she may secure her inheritance—and her independence—she winds up in the Upchurch home—where two of her former suitors live.
She begins working in the home under prying eyes, struggling to keep up and keep her secrets safe. Her family wants to see her married off to a despicable man, but God has other plans in store.
This post is sponsored by Open Road Media. Thank you for supporting our partners, who make it possible for A Love So True to continue publishing the stories you love.