Paranormal romance and urban fantasy are common features of the genre, but high-fantasy and tales of the truly epic are, sadly, not quite so easy to find. Never fear, though, because there are still plenty of incredible reads out there for those who love stories like Game of Thrones, but wish the romance was better!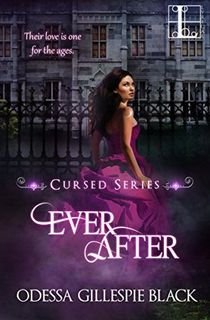 Ever After
In order to fully inherit a millionaire's fortune, Allie Knowles must survive a month on her property. It's an old trope from many a haunted house movie, but this time around, Allie has a lot more to deal with than a few creaky floorboards. There's a violent ghost moving through the hallways who claims to know Allie, and a handsome but strange groundskeeper named Cole Kinsley who has his own agenda.

Cole has only ever loved one soul across the centuries, and now it resides within Allie's body, which she can't know right away. He must win her over but also help her survive the madness of the ghost's curse.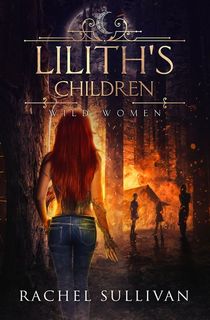 Lilith's Children
The Wild Women of Seattle are mermaids, harpies, succubi, and all manner of mythical creatures who stick to the shadows of the city. Though they're not really monsters, society has never been kind to strong and unruly women. As a result, bounty hunters are forever on their backs.

Faline's plans for a surprise attack on an east coast Hunter complex hits a snag when succubi leader Marie calls in a favor she can't refuse. And to make matters even more complicated, along comes another hunter named Marcus.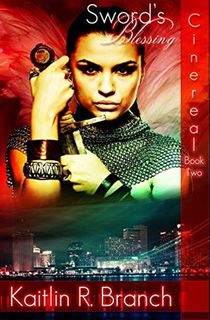 Sword's Blessing
Giselle and Armand were born within months of each other, died within minutes of each other, and ascended to be angels in the same moment. It only makes sense to Giselle that the pair of them shall be together for eternity. Sadly, it's not so simple. The two angels are sent on a mission to find a rogue damned soul and an in-betweener, one stuck between two worlds.

A brutal attack leaves Armand bereft of his memories, including those of Giselle, which forces her to make a terrible choice: Can she stay with him even though their previously unshakeable bond has been shattered?
Lord of the Fading Lands
Rain Tairen Soul is the king of the Fey. A thousand years ago, driven mad by the murder of his love, he scorched the earth and entered a state of recluse among the Fading Lands. Now, a new threat seeks to destroy their worlds. The Tairen are magical winged cats of the Fading Lands, and if they die, so will Rain's people.

Ellysetta, a woodcarver's daughter, calls to Rain for his help, and there's something about her plea that reaches him in a way he cannot ignore. He knows that she is his shi'dalin, his true mate, but she's not sure about this strange all-powerful man overburdened by the weight of his past.
Phoenix Unbound
Every year, each village is required to send a young woman to the Krael Empire's capital, an alternate ancient Rome. There, she will be burned alive for the entertainment of the city's bloodthirsty residents. Gilene has been through this process more than once, thanks to her secret abilities with magic that keep her alive. They won't stay secret for long.

Azarion, the Empire's most famous gladiator, wants out of his life of slavery and he's not above blackmailing Gilene to help him get out of the capital. He doesn't just want his freedom, however. He wants to reclaim his birth right, which was cruelly stripped from him after he was betrayed by one of his own family.
Land of the Beautiful Dead
Azrael is Lord of the Beautiful Dead, able to raise the dead, though he himself is not among their ranks because technically he cannot die. He unleashed the undead onto the world of the living and now resides over the ravished wastelands of what was once England.

Following the death of her mother, Lan travels to the land now known as Haven to command an audience with Azrael. She wants this war to end, and unexpectedly, Azrael listens. He offers her a chance to convince him, and all she has to do is submit herself to his cold embrace.
A Heart of Blood and Ashes
Milla Vane may be better known to some romance readers as Meljean Brook, the creator of the gorgeous fantasy romance series The Iron Seas and The Guardians. The first book in her Gathering of Dragons saga brings her writing to the realms of Game of Thrones-esque brutal high fantasy. The barbarian riders of Parsathe and the walled kingdoms of the south are joined together in a tenuous alliance, one that is all that stands in the way of the return of an ancient evil. But after the barbarian king and queen are slain in an act of bloody betrayal, their bond is in danger of being severed.

Maddek vows to avenge his parents' deaths, even if the alliance council forbids it and even if it costs him the crown. He's found the culprit and he's determined to make her pay. Yvenne is the last in a line of legendary warrior queens, although her talents lie more with her cunning than her fighting. To keep the alliance strong, she proposes a marriage of political convenience to Maddek, but his vengeful desires won't so easily be quashed.
Shades of Milk and Honey
Hugo Award winning SFF author Mary Robinette Kowal dipped into the world of the Austen-esque with her Glamourist Histories series. Shades of Milk and Honey tells the story of Jane Ellsworth, a woman ahead of her time in a version of Regency England where the manipulation of glamour is a commonplace and essential ability. Yet, even in a world of literal magic, society is still most interested in romance.

Jane and her sister Melody's lives still revolve around vying for the attentions of eligible men, although her interests lie elsewhere. At the ripe old age of 28, plain in beauty but skilled at glamour. When Jane discovers that her young friend and sister seem to have been courted duped by the same callous fortune hunter, she decides to put her skills to good use.