Australia has long been seen as a land of dreams, a place of year-round sunny weather, unique scenery, and a rich history. And swarms of animals that are constantly trying to kill you, of course, but that risk seems worth running into someone who looks like a Hemsworth brother.
Considering all that, it's no surprise that Aussie-set romance novels are popular. If you're looking for sun, sea, and sex (aren't we all), here are eight Australia-set romances to warm you up.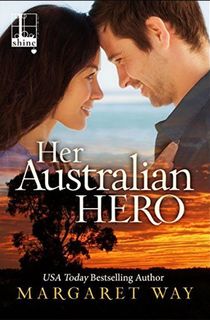 Her Australian Hero
Alexandra Ross has always known Lavender Hill, the grand old house surrounded by the lush Australian greenery, will be hers one day. It's a place full of memories, good and bad. This was, after all, the land where her brother died and her mother sank into inescapable grief.
She hopes to return the house to its grand peak, long before her father's blunders undid its legacy. Alex also hopes to rekindle her friendship with her childhood pal Rafe Rutherford. When Lavender Hill falls prey to divisions, Alex must fight for what is hers in more ways than one.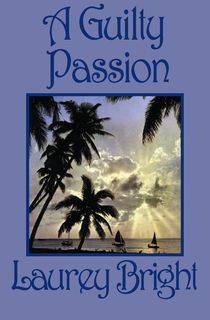 A Guilty Passion
Ethan Ryland knew it was mad to invite his brother's widow to stay at his island home. He's always held a torch for her, even when she was strictly off-limits. Yet the beautiful Celeste clearly needs someone to help her through the toughest moments in her life.
He wasn't prepared for the sheer barrage of memories her presence would elicit, as well as the longing he's desperately tried to keep at bay. As Celeste became stronger, Ethan's desire mounted. He shouldn't, he can't... and yet he can't resist her, especially when it seems like Celeste may also harbor some deep-seated desire for the Lothario she used to call her brother-in-law.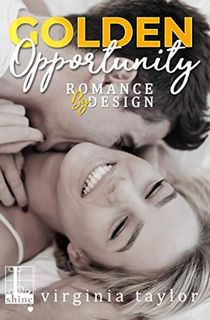 Golden Opportunity
The only thing Marigold Reynolds and billionaire Hagen Allbrook ever had in common was their attraction. They grew up worlds apart, with Hagen born into obscene wealth while Marigold had to fight for everything she's got. She cut off ties with Hagen six years ago but now she's in desperate need of a job and Hagen's design assistant needs someone to fill in for her at his family's construction firm.
There's still a bond there, but Hagen's grieving his wife and Marigold's got plenty of her own baggage. She knows she can't live up to his perfect late wife. But their mutual secrets could heal as much as they could hurt.
Related: 10 Millionaire and Billionaire Romance Books You Won't Be Able to Resist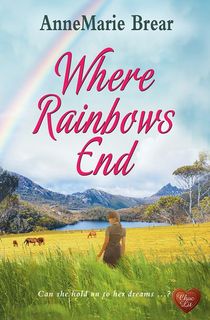 Where Rainbows End
It's 1850 and the Noble family have travelled from their home in England to Australia to start a new life after scandal drove them out of the country in disgrace. Pippa Noble is determined to reclaim their honor by making her father's plan for an outback farm reality. And she'll take on society's sexism to do it.
Pippa learns the hard way about the unforgiving nature of the bush, but finds solace and some much-needed friendship in the form of neighboring estate owner Gil Ashford-Smith. When an unexpected visitor from England arrives, putting Pippa's dreams in jeopardy, the pair of them choose to fight for what they believe in—and what they desire.
Playing It Cool
Harper Nugent is painfully used to dealing with people making comments about her size, but she doesn't snap until her stepbrother teases her about it. When rugby hottie, Dexter Blake, witnesses the insult, he surprises Harper by asking her out in front of her idiot sibling. Sure, it's all for show, a nice publicity moment for the team, but Harper isn't about to say no to some quiet time with one of the hottest guys in the sport!
Dexter's a workaholic who has a strict no women rule but Harper is different, and when their supposed-to-be-fake date goes surprisingly well, they decide to see where this not-so-real romance goes. How long before it becomes the real thing?
Related: 8 Plus Size Romance Novels That Show Love Comes in All Sizes
Currawong Creek
Brisbane lawyer Clare Mitchell leads a quiet, structured, and altogether safe life by design. She doesn't want to get caught up in surprises or the unexpected. That all changes when she finds herself the unlikely guardian of a small, troubled boy named Jack.
She takes him to stay at Currawong Creek, her grandfather's horse stud in the foothills of the beautiful Bunya Mountains. There, she finds a new pace of life, one that's comforting and maybe more welcoming than her old life. And then there's the exceedingly handsome local vet whose eye she's caught...
The Thorn Birds
Of course, we can't talk about Australian romances without discussing the one that helped to kick off a literary phenomenon. 1977's The Thorn Birds became a worldwide bestseller that was later adapted into a much-watched TV mini-series. The family saga follows the Cleary family in the early part of the 20th century, as they try to make roots in the outback while sex, secrets, and inter-generational squabbles threaten to ruin it all.
What readers cherished the most was the slow-burn romance between Meggie, the only Clery daughter, and the handsome priest Ralph de Bricassart, the man who becomes a lifelong obsession. It's not hard to see what made an entire generation swoon their hearts out!
Featured image via Alex Wong / Unsplash