With Harry and Meghan Markle's wedding just around the corner, we've come down with a serious case of royal fever. Or, more specifically, royal romance fever—and the idea that we, lowly American commoners, might someday find ourselves walking down the aisle of Westminster Abbey in a white dress...
Until that happens (we're keeping our hopes up!), we're sticking to some of our favorite royal romance books. The following reads feature playboy princes falling for American gals, an Anastasia-inspired love story, princesses shacking up with Victorian detectives, and so much more. In other words: They'll tide you over until you get your own Kate or Meghan moment.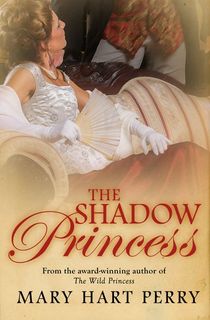 The Shadow Princess
It's 1888, and London's streets run red with blood. But even more shocking than Jack the Ripper's crimes is the growing suspicion that Prince Eddy is the culprit. Princess Vicky—Eddy's aunt and the recently-widowed daughter of Queen Victoria—has endured too much to also suffer the tarnishing of her family's name. Determined to prove her nephew's innocence, she joins forces with Thomas Edmonson, a detective with his own painful cross to bear. But as they launch a high-stakes investigation to find the infamous monster, this unlikely duo will find something else that sets their hearts racing...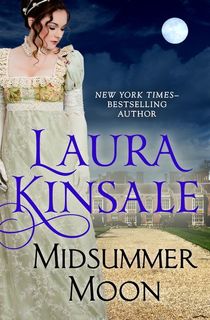 Midsummer Moon
With Napoleon Bonaparte bent on violence, England's fate seems to lie in the hands of Merlin Lambourne—an eccentric genius and creator of "the speaking box." Believing that the invention could be vital to the country's safety, the crown instructs the Duke of Damerell to protect its inventor at all costs. The Duke is in for a surprise, however, when he discovers their alleged savior isn't the man he expected—but a head-strong, ill-mannered woman who puts stars in his eyes. Midsummer Moon pairs humor with melt-worthy romance to weave a Regency tale that Smart Bitches, Trashy Books calls "adorable."
Related: 10 Regency Romance Books That Will Sweep You Off Your Feet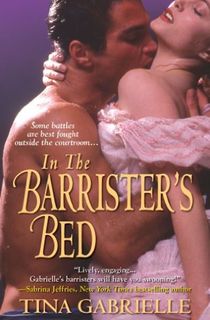 In the Barrister's Bed
James Devlin has always believed himself a bastard, but a deathbed confession reveals he's actually the rightful Duke of Blackwood. Backed by this new inheritance, he purchases his beloved childhood home, only to be foiled by a real estate snafu. As it turns out, widow Bella Sinclair is also the legal owner of Wyndmoor Manor, and no amount of persuasion will convince her to pack her things. Until one of them surrenders their claim, both Bella and James will have to share the same home—though a different kind of surrender will have them sharing much, much more.
The Royal We
Nick is handsome, dashing, kind—and tomorrow morning, Rebecca Porter will say "I do" to spending forever at his side. But this isn't your standard commitment, considering Nick is technically the prince of an entire country. As Rebecca reflects on their relationship on the eve of her hotly-anticipated wedding, she begins to question if a life of public scrutiny, less-than-friendly relatives, and perfect manners is truly her idea of "happily ever after." Inspired by Kate and Will, this national bestseller is a glamorous, romantic romp for readers who can't get enough of Lifetime's royal movies.
Royally Romanov
Three words: Gender. Swapped. Anastasia. That's the premise of Teri Wilson's ultra-delightful Royally Romanov, which sees the amnesia-riddled Maxim try to prove his relation to the famed Grand Duchess. Having little knowledge of Russian history, he seeks out an expert—and finds one in art curator Finley Abbot, who's preparing a Romanov exhibit for the Louvre. Finley's initial reluctance gives way to eager cooperation, and soon they're sorting out Maxim's lineage and their not-so-platonic feelings. Will this journey to the past lead to a royal name and a future Maxim and Finley will spend together?
Royally Screwed
Who knew the way to woo a prince was to throw food in his face? Certainly not Olivia Hammond—and yet, once Nicholas is smothered in one of her homemade pies, she's the apple of his eye. But as a broke American waitress, Olivia isn't exactly the sort of woman Nicholas' family wants to see on their throne. In the face of so many external pressures—from nosy paparazzi to the meddling Queen—Nicholas will have to decide if losing his crown is worth winning Olivia's heart. Royally Screwed is the first installment in a deliciously naughty series about princes, princesses, and dukes (oh my!) who are up to no good.
A Kiss at Midnight
Kate's snobby stepsister, Victoria, needs Prince Gabriel to approve her engagement, but an unsightly facial blemish means she's unable to attend the upcoming ball. Before she can say bibidi babidi bu, Kate finds herself dressed as Victoria—and having a fiery conversation with the prince, no less. Even though Gabriel is promised to another and Kate is nothing more than an orphaned spinster, she can't help but hope she's about to star in her very own fairy tale...A Kiss at Midnight is a spellbinding take on the classic Cinderella story, and the first in Eloisa James' series of retellings.