There are few names in the world of fiction as dominant as Danielle Steel. She is the bestselling author alive and the fourth-bestselling fiction author of all time, with over 800 million copies sold. Steel wrote her first novel in 1972 and since then she's written over 190 titles. You're never short of a Danielle Steel novel to read, especially as she publishes several new ones each year!
Her influence stretches far across literature but especially romance, thanks to her love of family sagas, characters in crisis, tales of darkness and desire, and the comfort of a happy ending. If you're a Steel fan and want to try some new authors, or maybe you're eager to try a taste of her world, then we have eight books for you.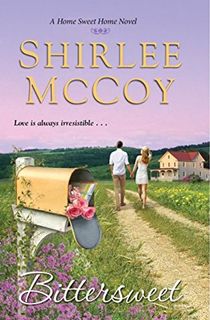 Bittersweet
In Benevolence, Washington, the Lamont family's luscious handmade chocolates are a beloved tradition, and for the most reserved of the three Lamont sisters, they're a much-needed way to crawl out of her shell. Ex-prosecutor Willow Lamont wants to find peace, help her grandfather run the family business, and make their unique fudge.
But she's got her own fair share of troubles that haunt her, and that's before she finds an abandoned baby who breaks her heart. She joins forces with Deputy Sheriff Jax Gordon to find baby "Miracle's" mother, but together their emotions run high and their mutual pains seek comfort in one another's arms.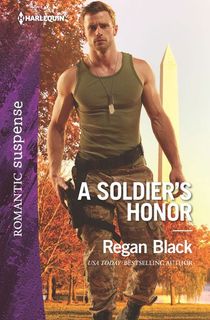 A Soldier's Honor
Major Matt Riley is a dedicated soldier who will do anything to get the job done. Now, however, it's more than his own life on the line. It's his family's. A security breach forces Matt to reunite with his long-lost son, as well as the ex whose heart he broke.
Bethany Trent raised Matt's child on her own and is capable of doing everything on her own. But when Matt turns up after all these years and tells her he needs to keep them all safe from an unseen danger, she must trust him. Matt wants his family back but first he has to keep them alive.
Related: 8 Spine-Tingling Military Romance Books to Sweep You Off Your Feet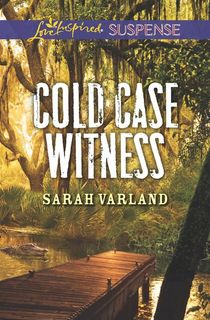 Cold Case Witness
Gemma had big dreams for life in the city but they all quickly came crashing down, forcing her to return to her small hometown. Now, she finds herself the target of a violent stalker, a man who may be linked to the robbery she witnessed years ago. There's only one man who can save her: lawman Matt O'Dell.
For him, this is a chance to solve a decades-old case that has plagued his town for too long. It'll also allow him to distance himself from his father's criminal past. The only problem: the woman he must protect is his first love and keeping her safe on top of finding the criminal is a very dangerous prospect.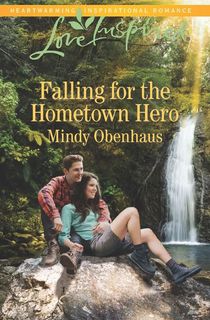 Falling for the Hometown Hero
After returning home wounded from an IED attack, former soldier Kaleb Palmer is hailed as a hero by his local community. Yet he struggles with survivor's guilt and his own injuries, both of which have left him feeling like a total fraud. He hopes setting up a business in Ouray, Colorado, will give him a purpose and help him forget the carnage of war. But his new office manager has her own plans.
Grace McAllen is a ray of sunshine who sees beyond her boss's cloistered exterior and she wants to help him open up to the magic of the world. Together, they make Mountain View Jeep Tours a success and Kaleb soon wonders if he can allow himself the joy of a happy ending.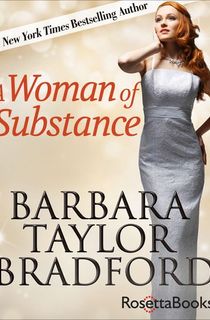 A Woman of Substance
If you love saga romances with generations of family drama and endless glamour like Steel so often writes, then perhaps Barbara Taylor Bradford is for you. Her debut novel, A Woman of Substance, was published over 40 years ago and still has readers hooked.
It follows Emma Harte, a beautiful young woman born into humble beginnings who works her way from servant girl to the head of a major international enterprise. As one of the richest women in the world, she should have everything she could ever dream of, but real life is never so simple. Her ambition has come at a price, and greed and envy have quickly consumed those around her. She must outwit her enemies, face the darkness of her past, and find peace before it's too late.
Jewels of the Sun
There is always a Nora Roberts novel available to satisfy! The undisputed queen of romance may be the only author as wildly prolific as Danielle Steel, and her work is just as addictive. If you want somewhere to start, check out the first book in the Gallaghers of Ardmore series.
Set in the beautiful countryside of Ireland, the Gallagher siblings find love with women who come to the Emerald Isle looking for solace. Jude flees America and takes refuge in the Faerie Hill Cottage where she hopes to immerse herself in the study of Irish Folk and its mystical past. Aidan Gallagher, home after years on the road and managing the family pub, possesses an uncommon understanding of his country's haunting myths. In Jude, he sees a woman with a connection to his past, present, and future.
Last One Home
Growing up, Cassie Carter and her sisters, Karen and Nichole, were as close as a family could be, but that changed in one tragic moment. After high school, Cassie gave up everything to leave home with the wrong guy, a choice that broke her parents' hearts. Over a decade later, she returns to Washington with her daughter after ending her marriage.
Her sisters aren't doing great either: Karen is struggling to balance her career with her family and Nichole is a dissatisfied stay-at-home mother who is spoiled by her husband. Cassie wants a new world where she can once again be close to her sisters and find a second chance at love. The promise of a fresh start is something the whole Carter family could use.
A Perfect Heritage
The House of Farrell is a legendary beauty empire, home to The Cream, an iconic face product beloved by women the world over. Athine Farrell remains the company's inimitable leader but it is Florence Hamilton who holds all of the secrets. As the world of cosmetics changes, the House of Farrell must evolve or become obsolete.
Enter Bianca Bailey, a formidable business woman with plans to shake up the company regardless of who gets in her way. The future of the House of Farrell is at stake ,but so are decades' worth of secrets that could see all three women losing everything they have.