Kiera Cass's dystopian young adult series took readers by storm when it was released in 2012. The book follows the journey of America Singer, a member of a lower caste who becomes a part of Prince Maxon Schreave's "Selection"—a competition for his hand in marriage and a seat on the throne.
But America hasn't forgotten her first love, Aspen, who is now a guard in the palace. Rebellion and romance combine in this book about following your heart and standing up for what you believe in.
What romance books should I read if I like The Selection?
If you like The Selection, we suggest looking for more dystopian romance novels, romances that have elements of royal fantasy, and young adult romance novels with strong female leads.
If you're a fan of The Selection series, or are just looking for another book that combines the romantic competition of The Bachelor with the dystopian aspects of The Hunger Games, then these eight books like The Selection are for you.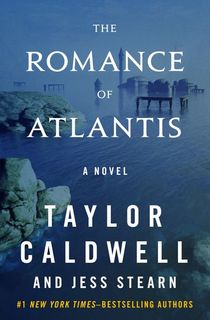 The Romance of Atlantis
On his deathbed, the emperor of Atlantis promises his daughter, Empress Salustra, to Signar—the ruthless ruler of a state on the verge of capturing Atlantis for his own. Though Salustra is against this, her father has a plan: She's to seduce her new husband and then sentence him to death.
Naturally, things go awry when she begins to fall for the man she once considered to be a monster. Torn by love and duty, Salustra must make a decision that will perhaps change the history of Atlantis forever.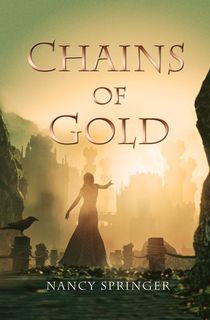 Chains of Gold
Cerilla is about to become the wife of a king. The catch? He will be sacrificed after she bears his child. Though a horrific ritual in its own right, what she doesn't expect is to fall in love with her new husband, Arlen of the Sacred Isle.
Though they're able to flee when Arlen's devoted friend Lonn takes his place, their struggles are just beginning. In this stunning fantasy novel that combines myth and magic, Cerilla learns just what lengths she'll go to for the man that she loves.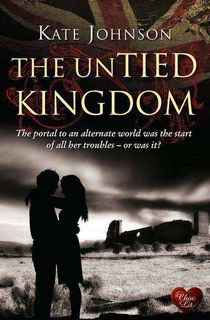 The UnTied Kingdom
Washed-up singer Eve Carpenter thought a paragliding trip would distract her from the stress of her floundering career. But when she runs into trouble and winds up in the Thames, Eve realizes that her time in the air did more than just change her mindset — it also changed her world. Eve has been transported to an alternate reality dystopian London under the control of fascist rule. As a newcomer, Eve is immediately presumed to be a spy, and her only ally in this strange new world is Harker, the handsome soldier who dragged the soggy singer from the river. Neither is prepared for how their new connection to each other will change their lives, or the very fabric of reality.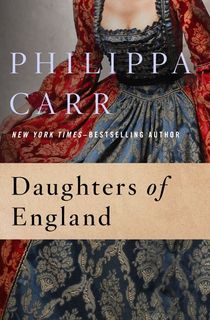 Daughters of England
Years ago, 15-year-old Sarah Standish ran off to England to become an actress and fell headfirst for Jack Adair—known as Lord Rosslyn. She's exuberant …that is, until she learns his dark secret. When their daughter, Kate, comes of age, Jack wants to marry her off in a strategic alliance in order to retain control of Rosslyn Manor.
But much like America and Aspen, Kate has already promised her heart to someone else. Set in the already-tumultuous climate of 17th century England, Kate will have to fight to protect her heart.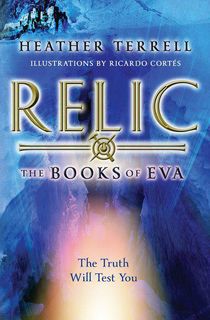 Relic
This far-future YA story takes place in the Arctic, where the last remaining humans took shelter hundreds of years ago as civilization fell. Eva comes from a high-ranking family in the patriarchal society that has evolved in the North. When her twin brother Eamon dies mysteriously, Eva shocks her community by taking his role in The Testing — a grueling, men-only challenge in which Testors search for ancient artifacts called relics in the untamed, dangerous Boundary lands.
The Testing hasn't been undertaken by a Maiden like Eva in 150 years. To survive and uncover the truth about Eamon's death, Eva must rely on Lukas, a lower-class boy who was born in the Boundary, one of the few people to not ostracize her for daring to defy gender convention. If you enjoy action-packed YA with a taste of intriguing romance, then you'll love the chills of this far-future northern adventure.
Red Queen
Red Queen, one of the most popular YA dystopian series to hit bookshelves in the past few years, follows Mare Barrow as she fights for equality in a kingdom divided by blood. In her world, you're either born Red or Silver—corresponding to the color of your blood. The Red are the servant class, and the Silver are gifted with magical abilities.
But when Mare, a Red, gets a job at the palace and accidentally discovers she has abilities of her own—in front of a crowd of Silvers, no less—the King forces her to play the role of "long lost princess" to cover up the fact that a Red could have abilities. While trying to stay alive and adjusting to the Silver world, Mare begins to fall for a prince—or two—in the first installment of this young adult fantasy romance series.
The Siren
Before Kiera Cass published The Selection series, she wrote a standalone romance—The Siren. The story follows Kahlen, a siren, whose job is to lure humans to the sea and kill them with her voice. She's in the midst of serving a 100-year sentence to the Ocean, penance for saving her life after she almost drowned.
But when she meets and falls in love with Akinli, a handsome human, she'll have to decide what this romance is worth to her…and if either of them will be able to survive it.
Servant of the Crown
We've all dreamed of a royal romance. But what about a princess with a Royal Library? When Alison Quinn, Countess of Waxwold, is called upon to be the Queen of Tremontane's lady-in-waiting for six months, she's not exactly thrilled ... but knows it's her duty. When she meets the Queen's brother, Prince Anthony North, her initial opinion of the playboy is not favorable. She hasn't had much luck with men in the past, and isn't too fond of the gender as a whole.
But as they spend more time together, they begin to fall for each other ... until Alison is driven away. When she finally returns to serve as the Royal Librarian, the government is threatened. Alison will have to work with Anthony to save both the kingdom and her beloved library—perhaps rekindling their own flame in the process.
The Glittering Court
About to be forced into a loveless marriage, the Countess of Rothford assumes her maid Adelaide's identity and flees to The Glittering Court—a place where low-born girls train to be noble women with the intent to be married off to rich men in Adoria, the new world. But while pretending she doesn't already know exactly how to be a noble woman, she meets Cedric—the son of the man who co-owns the Court.
Cedric discovers what she's up to, and while she's trying to forge a new life for herself they end up falling head over heels for each other. But, of course, he's the last person she should be with, and their relationship puts them both in danger of ruining their futures.
The Wrath & the Dawn
Inspired by A Thousand and One Nights, this story follows Shahrzad—a 16-year-old girl looking to exact revenge on the boy who murdered her best friend. The Caliph of Khorasan, 18-year-old Khalid, takes a new bride each night and then has her executed in the morning.
No one knows why Shahrzad would volunteer to marry Khalid, but what they don't know is that she has a plan. She'll stay alive and get her revenge on the Caliph for the murder of her best friend and all the other girls he's killed before. But what happens when she starts to fall for this person she's sworn to hate?
This post is sponsored by Open Road Media. Thank you for supporting our partners, who make it possible for A Love So True to continue publishing the swoon-worthy stories you love.
Featured photo via cover of "The Crown" by Kiera Cass