Anglophilia is everywhere these days, from the Great British Baking Show fandom to the ever-successful Netflix series The Crown to the musical domination of Harry Styles. British romances are especially popular for fans of the genre, whether they're historical tales set in the rolling countryside or contemporary ones that indulge in the metropolitan delights of the big city.
If British romances are your thing, we've got nine books to recommend to you.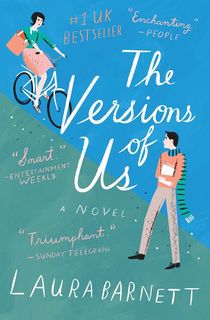 The Versions of Us
Everyone has those moments where they wonder what would have happened if they'd taken a different route in life. What if they'd said yes to that life-changing offer rather than no?
Laura Barnett's The Versions of Us offers three stories, all stemming from the outcomes of three small decisions that could change two people's lives. Eva and Jim are nineteen and students at Cambridge when their paths first cross in 1958. Tiny moments impact the future, changing their paths irrevocably, but their connection remains.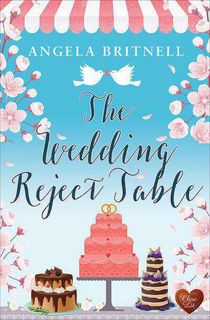 The Wedding Reject Table
When British cake decorator Maggie Taylor meets Nashville lawyer Chad Robertson at her best friend's wedding in Cornwall, it's not exactly love at first sight. It's hard to get off on the right foot when you've been assigned the "reject table," the corner of the room where all the boring relatives, bitter exes, and miscellaneous weirdos are dumped without a second thought.
Maggie has grown used to being overlooked. But when Chad and his southern charm help her out of a wedding cake disaster, she feels sparks fly. Maybe she doesn't belong at the reject table after all.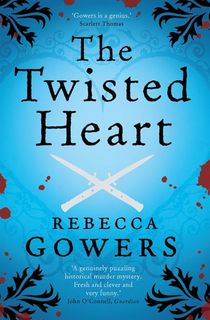 The Twisted Heart
When Kit, a work-obsessed literature student, goes to a dance class on a whim , she doesn't have much planned beyond finding a fun new hobby to help distract her from the stress of her studies. There, she meets Joe, a stranger with equally shy tendencies who may tempt her to put the books aside for a little while and have some fun.
But when Kit uncovers an enigma involving the young Charles Dickens and the slaughter of a sex worker known as the Countess, she spirals downward into a literary mystery involving one of the most iconic authors of all time.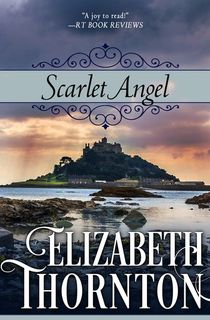 Scarlet Angel
As the granddaughter of a highly placed French diplomat, Gabrielle de Brienne is used to being a political pawn for her family's uses. Trouble seems to follow her everywhere. So, it's no surprise when Cam Colburne, Duke of Dyson, returns to her life vowing revenge for suffering he blames her for.
He plans to abduct Gabrielle in retaliation for her treacherous grandfather's crimes. Yet he wasn't prepared for the feisty young woman who could fence like a seasoned duelist, ride like the wind, and shoot like a musketeer. And he certainly wasn't prepared for her to steal his heart.
Act Like It
Richard Troy used to be the hottest actor in London, beloved by fans and critics alike. Lately, however, his reputation's taken a beating thanks to his temper, and there's only so long people will put up with a bad boy. So, as a result, ticket sales for his latest West End play aren't so hot.
Things take a turn when a quick brush against his co-star Lainie Graham leads to the gossip pages theorizing that they're the hottest new couple of the theater. The producers ask the pair to keep up appearances to help bolster sales, which neither is wild about.
Lainie does at least appreciate the distraction from her other co-star, her ex-boyfriend who she has to kiss on stage every night. At least Richard has his charms, and soon the unlikely fake romance begins feeling very real.
Echoes of Scotland Street
Shannon MacLeod has a big old soft spot for bad boys, which hasn't ended well for her. Time and time again, she's found herself drifting from one toxic relationship to another, and her last boyfriend was especially awful.
So, she's decided to swear off men entirely, but then in walks Cole Walker. He's tattooed, charming, cocky, and utterly gorgeous. He also has a heart of gold underneath that sharp exterior, but is it enough to win over Shannon?
Rosaline Palmer Takes the Cake
Rosaline Palmer is having a tough time. She's lived her life by the rules for years but it's not paying off, and now she and her daughter Amelia are struggling to make ends meet. She's on the edge of a financial disaster when she lands the opportunity of a lifetime to compete on the nation's most iconic baking show that's definitely not based on The Great British Baking Show!
The prize money could save her from disaster, but she's got a lot of competition to deal with. There's the suave upper-class Alain Pope who knows how to sweep her off her feet, and then the shy electrician Harry Dobson who's all wrong yet so right. Can she avoid heartbreak and soggy bottoms?
The Christmas Sisters
In the snowy Highlands of Scotland, Suzanne McBride is dreaming of the perfect cozy Christmas with her three adopted daughters all coming home for the holidays. She's ready for something special, but there are so many inter-family tensions to deal with first.
Workaholic Hannah is returning after skipping out on last Christmas but she has a major secret she can't hide for much longer. Stay-at-home mom Beth is torn in her decision to return to work. Posy feels pressure from all sides, with matters made all the more complicated by the arrival of her gorgeous new neighbor Luke. Can the magic of the season help them overcome their problems and bring the McBride family closer together?
Related: Four Great Scottish Romance Novels (As Chosen by an Actual Scottish Person)
Hither, Page
James Sommers returned to England after the war with a case of shellshock and an eager desire to move on from the past. He plans to go home to the quaint village of his childhood and be a country doctor. The last thing in the world he needs is a handsome stranger who seems to be mixed up with the first violent death the village has seen in years.
Leo Page is a spy who's grown weary of the darkness of his job and having to cover up the dirty work of his superiors. He's here to cover up a murder, but the local doctor is proving to be a real nuisance, albeit a very handsome one. Both men are cynics broken down by the world but they soon find themselves to be kindred spirits.
Related: Boy Meets Boy: 15 Gay Romance Books You'll Totally Love