Slow-burn romance books prove anticipation can be just as delicious as realization. The longing stares, the almost-kissing, the building tension, and then the sweet release—these novels explore the unique joy of watching two characters dance around their feelings for each other, chapter after chapter.
Enjoy the building tension—and the inevitable explosion of desire—with these ten slow-burn romances.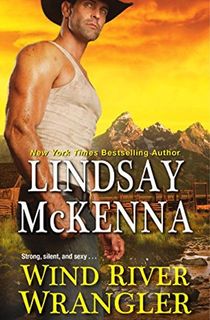 Wind River Wrangler
Shiloh Gallagher knows someone is out to get her. But the only one who believes Shiloh is her mother's friend, who offers Shiloh shelter at a ranch.
There she meets Roan, a sexy and rugged ranch hand who takes it upon himself to protect Shiloh. Shiloh and Roan are complete opposites, but as he teaches her self-defense, their feelings for each other grow.
Will Shiloh be able to face her trauma and let Roan love her? Or will fear rule her life forever?
RELATED: Western Romance Books to Make You Yearn for a Cowboy of Your Own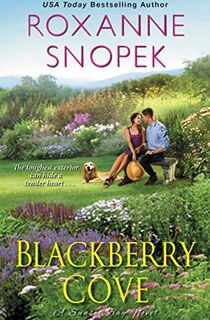 Blackberry Cove
Journalist Jonathan Byers leaves Los Angeles with his career in tatters. He heads to Sanctuary Ranch, determined to settle some of his personal affairs by putting his aging father in a seniors' home. But Jonathan's father refuses to leave his secluded retreat, and his beautiful gardener Abby Warren rallies behind his cause.
Jonathan decides to stay a little while longer—and as he gets to know Abby, each awakens something in the other.
Blackberry Cove explores the joys of slow-burn romance in unexpected places.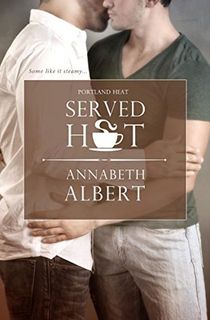 Served Hot
Robby is a barista and business owner, and David is his customer.
Robby likes suit-wearing David, but is unsure if his suave customer will reciprocate his feelings. After all, Robby is ready to go full steam ahead, but David is newly out and still trying to reconcile with himself.
Served Hot encompasses all the insecurities, uncertainties, and charming bashfulness that come with falling for someone, set over the course of a year.
A Girl Like You
After the end of a seven-year relationship, Abigail Wood must learn how to be single again. Her dating life is a disaster, and after multiple failures she starts taking notes from Robert, one of London's smoothest casanovas.
Robbie tells Abigail to act like a man—and suddenly, she's swarmed with suitors. This new Abigail is confident, cocky, and cool, until she meets her match.
This book is sassy, witty, and utterly delectable.
The Thorn Birds
This classic romantic novel is set in the Australian outback.
The story spans over five decades and focuses on Meggie Cleary, a young girl living in New Zealand in the early 20th century. Meggie is the only daughter of Paddy, an Irish farm laborer; and Fee, his aristocratic wife.
When the family moves to Australia they meet Ralph, a young priest who takes the family under his wing, and grows closer to Meggie as she seeks solace in him.
Ralph struggles with his vocation as a priest and his desire for Meggie. As he fights his feelings, the Clearys face loss and grief that changes them forever.
RELATED: Forbidden Romance Books to Heat Up Your Reading Life
The First
Sadie and Alfie have been best friends for most of their lives. For most of that time Sadie has been irrevocably in love with Alfie, and Alfie has used this to his advantage.
When Alfie does the unthinkable, Sadie reevaluates their friendship, and her unrequited feelings for him. As she begins to unmesh herself from him, Alfie starts to reconsider a life without Sadie, and a world where she does not love him anymore.
Can they finally get on the same page?
Wait for It
Diana Casillas goes from carefree, no-responsibilities adult to single mom overnight, in the worst way possible.
Now she has a new house, her two nephews, and a giant dog to look after. This wasn't the life she saw for herself — and to make matters worse, her neighbor Dallas is a grumpy guy who does not warm up to Diana initially.
However, over time they reach an agreement and become friends. Dallas is married and pursuing a divorce. Diana wants more from Dallas than friendship, but knows she shouldn't pursue it.
This emotional and electric novel will leave you rooting for Diana and Dallas to get their unlikely HEAA.
The Hating Game
Lucy Hutton and Joshua Templeman are two executive assistants forced together when their rival publishing companies merge, making their bosses co-CEOs. Lucy and Joshua fight, antagonize, and annoy each other.
As the novel progresses, their rivalry turns into an attraction. The waiting is almost torture as the characters circle around their obvious feelings for one another. You know what they say—there's a thin line between love and hate.
RELATED: Satisfying Enemies to Lovers Books
Burn For You
Jackson Boudreaux is rich, undeniably handsome, and rude. He is a playboy riding on the coattails of his family's famous bourbon, the Boudreaux. When he visits Bianca Hardwick's restaurant and realizes she is using Boudreaux in her menus, he's incensed.
When a solution is reached, and Bianca and Jackson find themselves in each other's company more than they would like, their slow-burn romance turns red-hot.
Can You Keep a Secret?
Emma Corrigan is a typical awkward woman just trying to do the best she can. When she is flying back from a business trip that went terribly, and on a plane with horrendous turbulence, Emma sees her life flash before her eyes. During her breakdown she unloads all her secrets on the passenger next to her. She goes home certain she will never see him again.
But when she discovers that the passenger is actually her company's founder, Emma is forced to face the man, her secrets, and the desire to change her life.
RELATED: Funny Romance Books That Will Melt Your Heart While Making You Laugh
This post is sponsored by Open Road Media. Thank you for supporting our partners, who make it possible for A Love So True to celebrate the romance stories you love.