The course of true love never did run smooth—and for romance readers, that can be a good thing. Few tropes are as delicious as those often found in romance novels depicting unrequited love. From the hero pining over his dream woman—while ignoring the real love right under his nose!—to disdain for an over-eager suitor transforming into love, these stories of initially-tortured romances are full of entertaining angst, but with a guaranteed happily ever after. Below are five unrequited love romance novels full of emotion and changes of heart. We're hopelessly devoted to these books, even if they can't return the sentiment.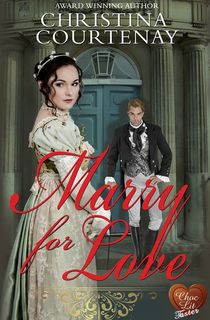 Marry for Love
Delilah and her sister Deborah are twins, but the two couldn't be more dissimilar. Deborah is secretly manipulative and has tricked Earl Hamish Baillie into marriage. Delilah has a hard time celebrating the upcoming nuptials, given she knows that Deborah isn't sincerely in love with the groom-to-be...and because Delilah herself is. Unable to bear seeing Hamish trap himself in a loveless marriage, Delilah sacrifices her own reputation and standing in society to reveal the truth about her twin. As a result, she's cast out of her family and the only life she's ever known. A confused Hamish takes pity on Delilah and offers her a position as housekeeper at his manor, a role that lets Delilah be so close to Hamish it's nearly unbearable.
RELATED: The Best Historical Romance Novels That Will Steal Your Heart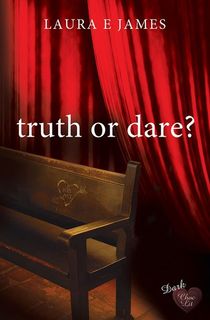 Truth or Dare?
Kate has pined over her friend Mickey for years. Now, after countless tears and moments of rejection, she's done holding a metaphorical candle for her oblivious friend. It's time for a new, risk-taking Kate. For once, Kate has someone interested in her, in the form of handsome bad boy Declan O'Brien. In Declan's arms, it's almost possible for Kate to forget about the man she's loved for almost her entire life. So why is Mickey suddenly making it hard for Kate to say goodbye once and for all?
RELATED: 14 Great Contemporary Romance Novels
When He Was Wicked
The sixth book in the beloved Bridgerton series by Julia Quinn, When He Was Wicked is an addictive story of both unrequited feelings and friends-to-lovers romance. Michael Stirling, the incorrigible bad boy of the ton, was totally transformed the first time he locked eyes with Francesca Bridgerton. But Michael couldn't act on his feelings, even though Francesca was the first woman he'd ever met for whom he would reform his rakish ways. By a curse of fate, their first meeting is at a dinner celebrating Francesca's engagement to Michael's cousin. Over the years, Michael has nursed his broken heart from a respectful distance. But time changes everything, and once Francesca is available again, Michael finds she needs his friendship — and more — in a way he never dared to hope.
RELATED: 8 Romance Books for Fans of Julia Quinn's Bridgerton Series
Friends Without Benefits
Penny Reid writes sexy, smart, and frequently-nerdy contemporary romance. Friends Without Benefits is the standalone second book in the Knitting in the City series. Elizabeth Finney tragically lost her boyfriend at the age of 16. Now, she's given up on thoughts of happily ever after, and keeps herself satisfied with uncomplicated, no-strings-attached flings. But when she's suddenly forced to reconnect with Nico, a friend from her past whose feelings she couldn't reciprocate at the time, Elizabeth finally faces the history she's been running from...and finds herself unnervingly attracted to the man she dismissed during their youth.
RELATED: 12 Funny Romance Books That Will Melt Your Heart While Making You Laugh
Gentle Rogue
The third book in Johanna Lindsey's Malory-Anderson series is positively brimming with fun tropes, featuring both a female character who must disguise herself as a boy, unrequited romance, and a juicy master-servant power dynamic. Georgina Anderson is so heartbroken and desperate to return to America that she disguises herself as a humble cabin boy to sail home on the Maiden Anne. Little did she know that her role would require her to be the loyal servant of Captain James Mallory, a reformed pirate. Her disguise forces Georgina to be present, under the guise of a man, for some of James' most private moments. This closeness breeds a secret intimacy which sparks unexpected desire within Georgina for a man that, even if her knew her true identity, and even if he were then to reciprocate her feelings, has vowed never to marry. What's a woman-disguised-as-a-cabin-boy to do?
RELATED: 10 Swashbuckling Pirate Romances
This post is sponsored by Open Road Media. Thank you for supporting our partners, who make it possible for A Love So True to celebrate the romance stories you love.