Not all classics are created equal, and in our humble (read: biased) opinion, those with romantic plots are far superior. Though the romance novel has changed since its origins in the mid-18th century, authors like Jane Austen, the Brontë sisters, and other writers of the era paved the way for what romance is today.
What is a classic romance?
Classic romance novels must do two things: have an epic love story (usually with a happily ever after), and stand the test of time. When people talk about classic romance novels, they usually mean works published before the mid 20th century.
We're looking back at 15 classic romance novels that have stood the test of time. Whether or not you've seen their movie adaptations or read a modern retelling, these classics are worth a read in their original form. Dive into these swoon-worthy classics that make us remember the origins of the love story.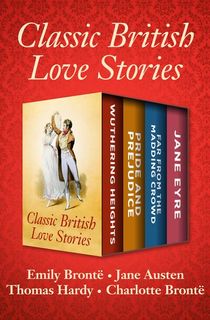 Classic British Love Stories
You can't talk about classic romance novels without these four novels. This collection includes Wuthering Heights by Emily Brontë, Pride and Prejudice, by Jane Austen, Far from the Madding Crowd by Thomas Hardy, and Jane Eyre by Charlotte Brontë.
Taking place during times of much societal restriction, these characters have a slew of repressed desires that make for sweeping tales that combine love and tragedy. From Jane Austen's most popular "comedy of manners" about headstrong Elizabeth Bennet and prideful Mr. Darcy to Charlotte Brontë's story of a young girl who finds strength through a series of hardships, these love stories will keep you turning the page.
Romeo and Juliet
Though it's not a novel, and it lacks a happy ending, we'd still be remiss to not include Romeo and Juliet on a list of classic romances. This famous story of star-crossed lovers from feuding families has inspired countless adaptations, but there's none quite like the original.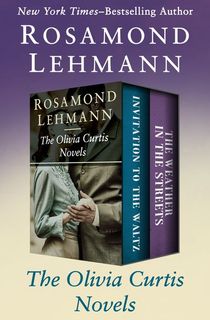 The Olivia Curtis Novels
Set during the 1920s, this duology includes Invitation to Waltz and The Weather in the Streets. In Invitation to Waltz, we're introduced to 17-year-old Olivia Curtis. Olivia has been invited to her first dance, and the novel depicts all her emotions (good and bad) around this event, as well as her growth from a teenager into a young woman. We meet up again with Olivia ten years later in The Weather in the Streets—with a failed marriage behind her she runs into Rollo Spencer, her crush from the dance, and they start a torrid affair. But Rollo is married, leading Olivia to come to terms with what it means to be the other woman.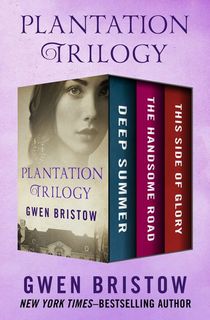 Plantation Trilogy
Gwen Bristow's epic novels tie the lives of three families—the Sheramys, the Larnes, and the Upjohns—together from the eighteenth century to post-World War I Louisana. In Deep Summer, Judith Sheramy is heading down south with her family when she meets Philip Larne—an adventurer who sweeps her off her feet. But challenges await these newlyweds when they reach Louisiana and strive to build an empire as the American Revolution strikes.
Continuing in The Handsome Road, this novel centers on Corrie May Upjohn and Ann Sheramy Larne. Though they come from vastly different backgrounds, they both yearn to escape the horrors of war and must band together to survive. Concluding with This Side of Glory, this story finds two unlikely people falling desperately in love. The year is 1912, and Eleanor Upjohn believes in modernization, which is why it's so surprising when she falls for Kester Larne—heir to Ardeith Plantation and set in the old ways of the South. After they marry, Eleanor realizes that she'll have to use all her modern ingenuity if she wants to save Ardeith and marriage.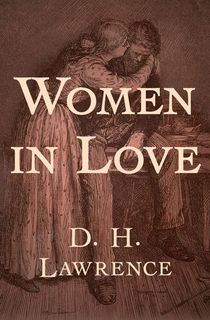 Women in Love
Known for Lady Chatterley's Lover, D.H. Lawrence's Women in Love is set in the Midlands of England and follows two sisters, Ursula and Gudrun, who meet Rupert and Gerald. While Ursula is infatuated with the very attractive Rupert, Gudrun's friendship with Gerald—who also happens to be wealthy and good looking—soon turns into more. Provocative and alluring, especially for its 1920 publication, Women in Love takes a look at relationships and the fragility of life and love.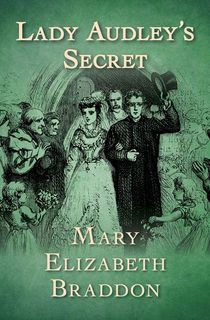 Lady Audley's Secret
Mary Elizabeth Braddon's most well-known novel was sensational at its time of publication in 1862. The story begins with Lucy Graham's marriage to Sir Michael Audley, though not much is known about her past.
When Michael's nephew Robert comes around, Lucy begins acting shifty and doesn't allow Robert and his friend, George, to meet with her. Robert's suspicions about the new Lady Audley heighten when George goes missing from Audley Court. In a mysteriously entertaining novel, Braddon examines "accidental bigamy," which was a popular theme of the time.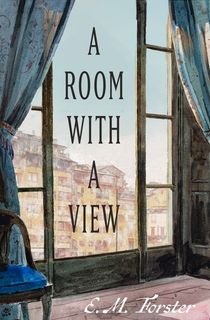 A Room with a View
This 1908 romance novel offers not only a compelling love story, but also a critique of English society. Set both in Italy and England, the story starts in Florence, where Lucy Honeychurch is touring with her overbearing chaperone, Charlotte. There she meets Mr. Emerson and his son, George, who are looked down by the upper middle class for their "eccentric" ways.
But Lucy has conflicting feelings for George, and thinks it best to avoid him lest they get the better of her. These things don't always go according to plan, and Lucy must decide what's more important: Her family's expectations, or her own independence and a shot at real love. The novel was adapted into a 1985 film starring Helen Bonham Carter and Maggie Smith.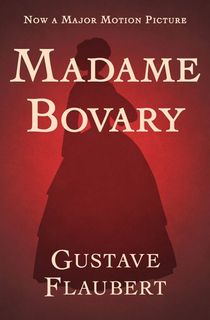 Madame Bovary
Madame Bovary is a love story about a young woman swept away by the fantasy of a more exciting life. When Emma catches Dr. Charles Bovary's eye while he's paying a visit to her French farm, he's instantly infatuated with her. And after the death of his older wife, he courts and marries Emma.
But Emma isn't settling into married life as she hoped she would. Finding Charles to be disinteresting, she begins an affair with a wealthy rake—setting off a chain of events that spiral towards this novel's tragic end. First serialized in 1956, the novel was attacked for being obscene. Since then, it's been adapted several times—most recently starring Mia Wasikowska in the titular role.
Gone with the Wind
The novel that spawned one of our favorite old romance movies, the classic 1939 film starring Clark Gable and Vivien Leigh, Margaret Mitchell's Civil War-set saga is an epic love story that centers on Scarlett O'Hara—the self-centered, spoiled daughter of a wealthy plantation owner, who desperately tries to get her former life back after everything is destroyed during the Civil War.
Though she pines over Ashley Wilkes, who is married to Melanie Hamilton—his cousin and Scarlett's friend—she eventually marries Captain Rhett Butler. The sweeping story encompasses love, heartbreak, and unfathomable tragedy. With the first edition spanning 1,037 pages, it's no wonder the movie adaptation—which closely follows the book—is almost 4 hours long.