Known for her touching and uplifting romances, Debbie Macomber has an eye for heartwarming stories. Her own well-loved novels have often topped the New York Times bestseller list and frequently formed the basis for movies and series on the Hallmark Channel. As she is an expert in crafting these easy-to-enjoy stories, she is also the perfect guide to point out other authors sharing similarly heartfelt romances.
Including books praised by Debbie Macomber, the list below pulls together stories of compelling relationships and the bonds of friends and family. Whether you are looking for a new book or a fresh author, the titles below are the perfect place to start.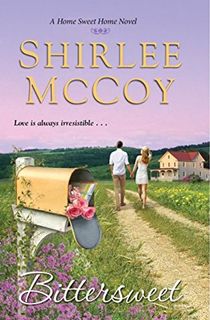 Bittersweet
Helping in her grandfather's beloved chocolate shop, Willow Lamont struggles to cope with the trauma of her past and to feel at ease in her new surroundings. On top of her personal trials, Willow heart-wrenchingly comes across an abandoned baby. While Deputy Sheriff Jax Gordon searches for the baby's mother, he finds himself drawn to Willow—the woman he's always loved from afar.
Related: 9 Uplifting Romance Books Like Virgin River
Booklist writes that "fans of Debbie Macomber will appreciate McCoy's sweet, funny, heartwarming romance with its friendly, small-town setting."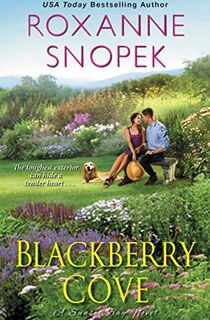 Blackberry Cove
When Jonathan Byers travels to Sanctuary Ranch to move his father into a seniors' home and to escape his crumbling career in Los Angeles, the last thing he expects to find is love. However, while trying to convince his father to move into a home, he is struck by the ranch's young and mysterious gardener, Abby Warren. As the two grow close, the love and healing they find at the ranch are tested by secrets from the past in this slow-burning romance.
The third of Roxanne Snopek's Sunset Bay novels, Blackberry Cove is full of charm and perfect for "fans of small town series with character driven plots, such as those by Susan Wiggs and Debbie Macomber." —Booklist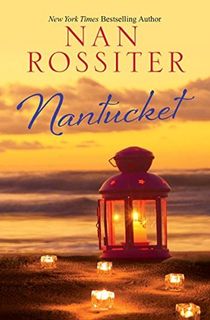 Nantucket
More than two decades ago, Liam and Cadie were young and in love on the picturesque island of Nantucket. Spending every moment together, it was not until Cadie returned to New York that she learned she was pregnant. Though life steered them in different directions and Cadie's parents drove them apart, the two now find themselves reunited for a weekend together. While 25 years have passed, Liam and Cadie come to realize it is never too late for second chances.
Related: The 12 Best Summer Romance Movies from Yesterday and Today
Emotional and uplifting, Nantucket is "a gripping story of three sisters, of love lost and found and a family's journey from grief to triumph. A sure winner."– Debbie Macomber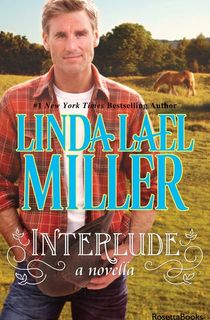 Interlude
In Linda Lael Miller's contemporary Western romance novella, Cassidy McCullough's heart is tugged in different directions. She is supposed to marry Micheal and start a new life with him in Seattle. But while visiting home in Busted Spur, Arizona, she can't help but remember her childhood crush, G.W. Benton. Though she swears she's moved on, part of her still loves the rancher. As she grapples with her feelings for the two men, Cassidy knows that soon she will have to make a decision.
A #1 New York Times bestselling author Linda Lael Miller's compelling Westerns include romances like Big Sky Wedding and McKettrick's Pride. According to Debbie Macomber, Miller "creates vibrant characters and stories I defy you to forget."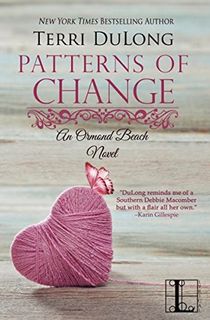 Patterns of Change
When her plans to move to Ormond Beach, Florida with her soon-to-be-husband were upended by tragedy, Chloe Radcliffe felt lost. But a persistent dream continued to call her Ormond Beach. Chloe finally made the leap to set out alone, and quickly found warmth and friendship in the beachside town's knitting group. Though her past soon finds her in Ormond Beach, Chloe's new friends and renewed strength lead her toward the love she's always been looking for.
Praising her unique style, writer Karin Gillespie comments that "DuLong reminds me of a Southern Debbie Macomber but with a flair all her own."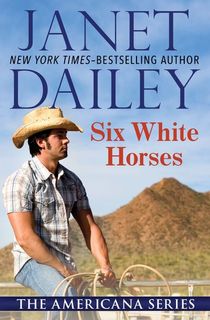 Six White Horses
Patty King is left heartbroken after the man she has loved her whole life marries someone else. Even her career as a top-tier rodeo trick rider seems to be suffering from the news. With all that has gone on, Patty is hardly ready when tension begins to build between her and her rival Morgan Kincaid, an arrogant yet attractive rancher that she just can't seem to shake. As Morgan continues to prove himself, Patty finds her feelings for him hard to deny.
Related: 13 Romance Book Series You Won't Be Able to Put Down
With her spirited writing, Daily's novels are sure to be a hit with readers who enjoy Debbie Macomber's Dakota series and Jennifer Ryan's Montana Men series.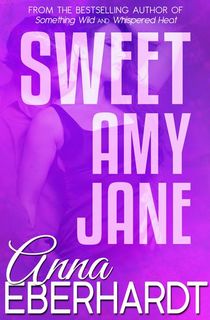 Sweet Amy Jane
"Sweet" Amy Jane is anything but. A sarcastic and stubborn private investigator, Amy Jane can take on anything. But even Amy Jane gets more than she bargained for when she begins to work on a stalking case. As she tries to protect a famous sports announcer and former athlete from his mysterious stalker, things quickly start heating up.
The fun-filled romantic suspense left Debbie Macomber writing: "Move over Remington Steele, Anna Eberhardt's Sweet Amy Jane has arrived. Kick off your shoes, curl up with this light-hearted caper, and enjoy!"
This post is sponsored by Open Road Media. Thank you for supporting our partners, who make it possible for A Love So True to celebrate the romance stories you love.
Featured photo: Naveen Kumar / Unsplash