Netflix brought Jenny Han's best selling book to the big screen in August 2018, and the sweet high school rom com became an instant hit. Both the To All The Boys I've Loved Before book and its adaptation ask the question, "What if all the crushes you ever had found out how you felt about them ... all at once?"
To All the Boys I've Loved Before is the story of Lara Jean, a 16-year-old who writes love letters to all the boys she's ever loved. She never intended to send the letters, but through a comedy of errors, the boys all get these letters in the mail–and each of them get a firsthand look into the deepest depths of Lara Jean's heart.
Han's young adult romance novel is basically every teen's worst nightmare come to life, but also manages to be a heartwarming, feel-good teenage love story. In fact, it was so popular that Netflix is also adapting the book's sequel, P.S. I Still Love You! Officially titled To All the Boys 2: P.S. I Still Love You, the romantic comedy is coming to Netflix on February 12.
We're so excited that we've updated our list of the best books like To All the Boys I've Loved Before! After all, you're going to need some more romance stories to fill your time until Netflix finally releases the third film, To All the Boys: Always and Forever.
The Summer I Turned Pretty
If you loved To All the Boys I Loved Before, it only makes sense to read another book by Jenny Han! This New York Times bestseller is about Belly, a girl who counts her life in summers.
Summers have all of her favorite things: the beach house, her friend Susannah, and best of all, Jeremiah and Conrad, the boys she's always known. Amd this summer is going to be better than all the rest—it's the one where Belly finally falls in love.
Let's Talk About Love
Alice is biromantic, asexual, and totally over dating. When Alice didn't want to have sex with Margot, her girlfriend, Margot broke up with Alice. Alice's plans for the summer now include binge watching TV shows with her best friends, eating nonstop, and definitely avoiding any love interests. Her plans fall apart when she meets Takumi.
RELATED: 12 Love Triangle Books That Will Tear Your Heart in Two
When she's around him, she feels all warm and fuzzy. When she's not with him, she's thinking about him, feeling butterflies all over the place. Alice must decide if she wants to risk their friendship by telling Takumi how she feels about everything.
I Believe in a Thing Called Love
As a high school senior who's always earned straight A's, Desi Lee knows about a lot of things—except romance. She's never had a boyfriend, and she knows nothing about that kind of chemistry. But when the most attractive guy she's ever seen walks into her life, Desi is determined to change all that.
After studying the Korean dramas her father has loved for years, Desi has a plan—and she's ready to make her move on her crush. Real life can't be that different from K dramas...right?
Love, Life, and the List
Abby Turner feels like everything is falling apart. She's fallen for her best friend (who definitely doesn't like her back), she's struggling with her anxiety, and she just got rejected from yet another art show. Her solution: a to-do list.
Abby has tasked herself with accomplishing all 10 items on the list within one month. The tasks range from facing a fear to falling in love—simple stuff, obviously. She's convinced that completing the list will make her into the successful artist she knows she's meant to be. But as the end of the month approaches, Abby realizes that life doesn't always go as planned.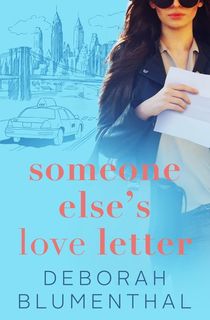 Someone Else's Love Letter
If your favorite part of To All The Boys I Loved Before was the love letter mixup, you should definitely check out Someone Else's Love Letter. New York City fashion consultant Sage Parker is running around Manhattan when she finds a love note in the back of her cab. Intrigued by the beautiful paper and heartfelt words, she decides to track down the mystery writer.
Soon Sage is lost in an adventure...and perhaps a love story of her own.
The Upside of Unrequited
Like Lara in To All the Boys I've Loved Before, Molly Peskin-Suso is a teen who falls in love easily—in fact, she's 17 years old and has 26 crushes. Despite the urging of Cassie, her twin sister, Molly hasn't acted on a single crush, fearing that she'll be rejected due to her weight. When Cassie falls madly in love with Mina, her new girlfriend, Molly feels all alone.
RELATED: 7 Angsty Romance Novels That Will Instantly Hook You
Luckily, Mina's best friend is a hipster boy perfect for Molly. But rather than fall for the seemingly perfect boy, Molly develops a major crush on her coworker Reid, a chubby Tolkienist who's definitely not part of the plan.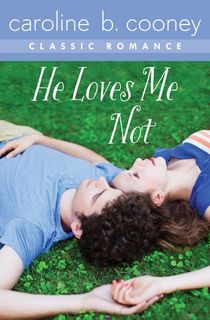 He Loves Me Not
Alison Holland is 15 and dreams of becoming a professional musician. Practicing her keyboard comes before everything else—including having friends and going on dates. It seems to be paying off when she gets her first paid gig and starts playing at events all over town. But recently, Alison is starting to wonder what it would be like to go to these events with a boyfriend.
This seems like a possibility when, at a wedding, she meets Ted Mollison. Ted's a photographer, and understands Alison's ambitions in a way no one else has. Now, Alison just needs to figure out if he cares about his camera more than he could care about her.
When Dimple Met Rishi
Dimple Shah has no interest in an arranged marriage–especially not at 18–so she's thrilled when her parents send her to a summer program for aspiring web developers. They certainly don't expect her to get married there. Or do they?
Related: 11 Teen Romance Books That Will Make You Swoon
Rishi Patel is a hopeless romantic who 100% buys into the culture of arranged marriage. Dimple and Rishi's parents were planning to one day arrange a marriage between the two, and when the teens choose the same developer program, it seems like fate has chosen for them to start their future together sooner rather than later. Rishi is fully aware of the plan and must woo Dimple without telling her who he really is. But will the deception be too much for the young couple to overcome?
The Sun Is Also a Star
Daniel is a driven student, but no matter what he does, he can't seem to please his strict Korean parents.
Natasha is a serious young scientist. She likes facts and numbers, and her world is about to change as her family is deported back to Jamaica.
Neither Natasha or Daniel send their time daydreaming about happily ever afters. They're all about the here and now and being practical at all times. But when Natasha and Daniel meet on a New York City street, all logic goes out the window, and their lives are turned upside down.
Bookish Boyfriends
Fifteen-year-old Merrilee Cambell is a hopeless romantic, and she doesn't see how any real-life boy could live up to the romantic leads in her favorite classic novels. But when she transfers to a new prep school, she sees just how wrong she was.
Related: 8 Classic Romance Novels That Will Make You Swoon
After a potential beau scales her trellis to try to woo her, Merri thinks she might have found her real-life Romeo. And soon, her own love story starts to develop in ways she never could have dreamed.
Anna and the French Kiss
Anna is furious when her dad sends her to boarding school in Paris for her senior year of high school. She doesn't even speak French! Plus, she's leaving behind an incredible best friend, a good job, and a crush who could have become more in Atlanta.
RELATED: These 12 Vacation Romance Books Are the Perfect Escape
But when Anna arrives at the new school, it's better than she expects. She and a gorgeous Englishman named Etienne St. Clair quickly become best friends. Something more blooms between them, but Etienne has a long distance, older girlfriend. Who will he choose?
The Start of Me and You
Paige's life ended the day her boyfriend died. Two years have passed, and Paige is finally ready to pick up the pieces and act like a normal teenager again. She knows exactly what she needs to do.
First thing's first: start dating her former crush, Ryan Chase. Then, reintegrate herself into the school by joining a club. Easy peasy lemon squeezy. But everything is shaken up when Ryan's dorky but sweet cousin Max moves to town — and Max has other plans for Paige.
Love and Other Train Wrecks
Ammy and Noah are taking the same train to upstate New York, and their first interaction is basically a train wreck. Noah thinks that love can solve everything. That's why he's taking the train home to see if he can win his ex back. Ammy is going to see her dad and soon-to-be stepmother, a yoga instructor ten years younger than her father.
When their train breaks down, Noah and Ammy have to travel together if they have any hope of making it back home. Over the journey they become much more than just strangers thrown together by circumstance, and their disastrous first meeting is quickly forgotten.
Windfall
Alice has been in love with her best friend Teddy for years. For his 18th birthday, she gives him a lottery ticket, attached to a note telling him how she feels. When he actually wins $140 million, Alice feels like the luckiest girl in the world. It doesn't last long.
Teddy is blinded by the money and the attention, letting it come between him and Alice. As she loses her best friend, Alice learns that money isn't the most important thing in the world — in fact, it's about to ruin everything.
Romancing the Throne
Libby and Charlotte Weston have always gone to different schools, but a scandal at Libby's old school pushes her into Charlotte's world. Charlotte feels obligated to bring Libby into the popular crowd, which has some of Britain's wealthiest and most posh teenagers. The group even includes Prince Edward, the future king of England.
Charlotte has had her eye on the young ruler for a while. When Libby falls for Edward, it's a big problem. The whole "sisters before misters" rule doesn't seem to apply here. Sibling rivalry and young love make Romancing the Throne a teen romance like no other.
Once and for All
Louna is a cynic whose faith in love ended with her first relationship. Ironically, she's spending her summer helping brides plan the "best day of their lives." It's not exactly making her less pessimistic about love...
Enter Ambrose. He's a total womanizer but has decided that Louna is the one girl worth sticking around. Too bad for him: In Louna's mind, love is dead. Will Ambrose's tricks work on Louna, or will she stay stuck on her ex?
Related: The Best Sarah Dessen Books
This article was originally published on July 26th, 2018.
Featured still from "To All the Boys I've Loved Before" via Netflix