Summer days are fleeting, and if you haven't found the perfect summer read by now, it's probably near the top of your to-do list. Whether you're digging your toes into the sand, or hanging poolside with a glass of something sweet, there's no better complement to a steamy day than an even steamier love story.
Full of dreamy destinations and summer flings that turn into forevers, the following vacation romance novels are one-way tickets to paradise—even if you're staying local all season.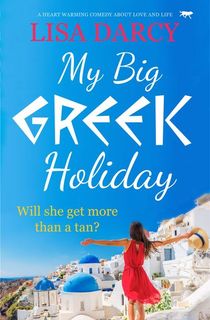 My Big Greek Holiday
Claudia Taylor is in for the vacation of her life—she's on an all-expenses-paid vacation to Santorini with her two best friends. Her only responsibility is delivering a flash drive. But when that seemingly simple task turns out to be rather difficult, and a very attractive man named Jack starts flirting with her, her stress-free vacation takes a very unexpected turn.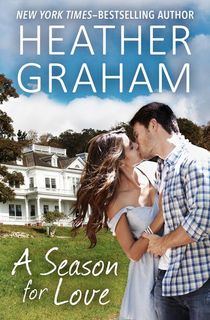 A Season for Love
When Drake O'Hara first saw Ronnie von Hurst on a three-day cruise, he knew she could have any man she wanted—and he wanted her to want him. But while most female passengers fantasized about whisking him off to their cabins, Ronnie was determined to avoid all romantic ties. One taste of Drake's tall, dark, and handsome charm, however, and Ronnie threw her resolve overboard...She certainly never expected to see Drake again, but when he arrives at her estate out of the blue, she's forced to play the graceful hostess...Will these two lovers rekindle their cruise ship magic, or are there stormy seas ahead?
RELATED: 15 Erotic Romance Novels That Will Make Your Toes Curl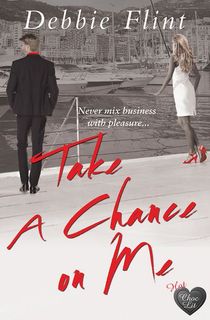 Take a Chance on Me
After a nasty divorce turned Sadie into a single mother, she swore off men entirely. But while on a business trip in Monaco, a hot billionaire appears like a vision—and makes Sadie wonder if closing her heart is the best decision. Even though Mac seems like a textbook bad boy and hard-headed businessman, he has a gentler side that's more irresistible than an invite to the Palace of Monaco. What will happen if Sadie mixes business with pleasure? And is it possible to truly have it all? Read Take a Chance on Me to find out.
Related: A Smart and Sexy Entrepreneur Meets Her Match in This Romance Novel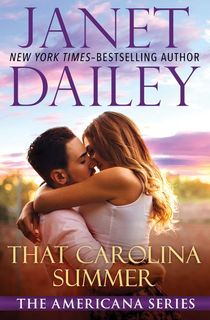 That Carolina Summer
Annette is vacationing at a beautiful resort in North Carolina, but the owner, Josh, catches her eye more than the scenery. When she finally works up the nerve to introduce herself, Josh is anything but impressed, believing she's just one in a line of women wanting to get into his pants. But Annette is a girl who loves a challenge—especially one that seems impossible—and Josh's disinterest makes her want him even more. Little does Annette know, she's in way over her head...
As Weekends Go
A tale of finding love where you least expect it, As Weekends Go is uplifting, seductive, and just plain ol' fun: It tells the story of Rebecca, a woman who's convinced her husband is cheating, and her stay at the exclusive Hawksley Manor hotel. Her weekend of Rest & Relaxation quickly turns into one of Romance & Riches as she rubs shoulders will the other glamorous clientele. Among the guests is Alex Heath, a famous soccer player, and he winds up rubbing a little more than Rebecca's shoulders...With passion this intense, is it possible that what happens at Hawksley doesn't have to stay at Hawksley?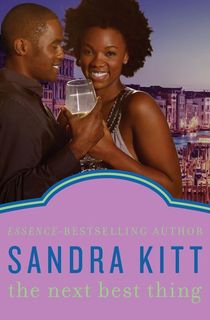 The Next Best Thing
April Stockwood has always wanted to go to Italy, but when a mishap leaves her without a place to stay, it seems her dream vacation is a bust. Enter Hayden Calloway—April's old high school crush—whom she serendipitously encounters in her moment of need. When Hayden takes her under his wing, leading her on an adventure through Venice, April can't quite believe her luck. After all this time, will her vacation and high school fantasies come true?
Related: "It's All About Love": How Romance Author Sandra Kitt Found Her Story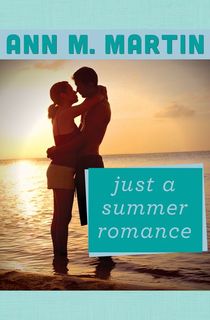 Just a Summer Romance
Fourteen-year-old Melanie has been vacationing on Fire Island for as long as she can remember, but this summer is different: Love is in the air. Though she and Justin are head-over-heels, he's firm about ending their relationship once the weather turns cool. True to his word, they go their separate ways at the first sign of fall—until Melanie spots him on the cover of People magazine. Now, she's determined to get in touch, and find out if their Fire Island tryst was truly "just a summer romance," or something more.
The Island
In the aftermath of a great tragedy, Birdie, her sister, and her two daughters—Chess and Tate—escape to Tuckernuck Island. But a change of locale doesn't mean their personal problems don't follow them there: Chess is still mourning the end of her engagement, and the death that followed. Meanwhile, Birdie worries about her first post-divorce boyfriend, who she's abandoned for the sake of her daughter. Without the distraction of phones and television, these four women will soon get caught up in a whirlwind of secrets, old flames, and new loves that will heal their wounds and bring them closer together.
RELATED: Second-Chance Romance Books That Will Make You Believe in True Love
You Me Everything
Jess has decided that her ten-year-old son, William, should know his father, Adam. But when they arrive at Adam's stunning hotel in the French countryside, she realizes their dream reunion may not go as planned. Not only is Adam romantically attached and a successful businessman, he's completely disinterested in getting to know his estranged child.
Driven by her deepest and darkest secret, Jess vows to stop at nothing until her son gets the family he's never had. But in fighting for the love William deserves, will Jess find something special too? You Me Everything truly has everything: a to-die-for setting, vividly-drawn characters, and a "lush, romantic, and sweep-you-off-your-feet beautiful" story (Bustle).
The Last Song
Ronnie is your typical angsty teenager, but she's extra angsty now that her summer plans have been derailed. Instead of enjoying the bustle of New York City, she'll be spending her days in her father's small North Carolina beach town. Things look up when she finds a nest of vulnerable sea turtle eggs—and Will, a wealthy pretty boy, volunteers to help her protect them. The problems created by Ronnie and Will's different backgrounds might remind you of another Sparks tearjerker, but The Last Song's exploration of family and loss will also tug at your heartstrings.
The Island House
Courtney's Nantucket summers with Robin Vickerey, her college roomie, and Robin's family have a special place in her heart. Years have passed since their last vacation, but Courteney still wonders if Robin's brother, James, holds a torch for her as she once did for him. Now that school is out and she's free of her professorial duties, she decides to join the Vickereys at their estate once again. As Courtney contends with her romantic feelings and the big personalities of Robin's family, she'll find that this summer is more passionate, heartbreaking, and healing than the ones that have come before.
Within Reach
Danica and Blake bought their beach house in Maine, hoping they could rebuild their failing marriage. Given that Blake is always in Boston and focused on his political career, the pair have made little progress. Now in Maine on her own, Danica's only solace is her neighbor, Michael, with whom she forms a fast friendship. But when the joy of Michael's company turns into something much more, Danica finds herself torn between pursuing her lasting happiness and remaining loyal to the man she married.
RELATED: 13 Love Triangle Books That Will Tear Your Heart in Two
That Month in Tuscany
Lizzy is as ordinary as it gets, but she has her own hardships—specifically, her husband, who's bailed on their anniversary trip. In a completely uncharacteristic move, Lizzy flies to Italy her own, where rockstar Ren turns her average life upside down. Their chemistry transcends their differences in fame and fortune, uniting them both on a transformative, romantic journey through Florence and Tuscany...Kick up your feet, pour yourself some vino, and join them as they discover their truest selves and that crazy little thing called love.
Keep Reading: 8 Seaside Romance Books to Sweep You Away
This post is sponsored by Open Road Media. Thank you for supporting our partners, who make it possible for A Love So True to continue publishing the swoon-worthy stories you love.