I may be well past my teen years, but reading (and writing!) teen romances will always take me back to those fluttery feelings, questions, and new experiences that accompany young love.
Here are some of my absolute favorite teen romance books. They make for perfectly romantic reads whether you're still in high school, or just looking back on it.
Foolish Hearts
Mills is a veritable master of smart and banterrific romance novels with friend groups at their heart, and in my opinion, this is the one where she nails it the hardest. (But truly, you should be reading her entire catalog. Trust me.)
Claudia overhears the school power couple, Paige and Iris, breaking up. She pays for it dearly by becoming Iris's enemy as a result. But when Claudia and Iris are also paired up and forced to audition for the school play, Claudia falls in with a whole new group—including popular and adorable Gideon—and learns to open up to others and find some love for herself, too.
For more romances involving sharp heroines and killer friend groups, try By the Book by Amanda Sellet, Now Now, Not Ever by Lily Anderson, and Open Road Summer by Emery Lord.
Hani and Ishu's Guide to Fake Dating
'Tis the year for fake dating romances, and Jaigirdar's sophomore novel stands up there with the best of them.
Hani and Ishu have nothing in common beyond being two of the only South Asian girls at their school. But Hani needs a girl to "date" in order to "prove" to her friends that she really is bisexual, and standoffish Ishu knows the only way she's going to prove to her parents that she isn't like her sister is by becoming Head Girl…for which she needs to be way more popular than she is.
Enter the plan, the guide, and, as you may have guessed, the romance neither one ever saw coming.
For more great fauxmances-turned-romances, try Rent a Boyfriend by Gloria Chao, She Drives Me Crazy by Kelly Quindlen, and Dating Sarah Cooper by Siera Maley.
Cemetery Boys
This debut was a smash hit for a reason, and if you think a book involving ghosts, magic, and murder can't be one of the most romantic things you've ever read, think again.
Yadriel is a brujx in training, determined to prove that even though he wasn't assigned male at birth, he's every bit as capable as the other men in his family of carrying on their line of magic…by raising the spirit of his murdered cousin to find out who's behind the crime.
But instead of raising his cousin, Yadriel raises high school bad boy Julian. Now he has to find out who killed his cousin and how Julian ended up dead, all while trying and failing not to lose his heart to a boy whose own heart no longer beats.
For another queer contemporary fantasy starring brujxs, try Labyrinth Lost by Zoraida Córdova.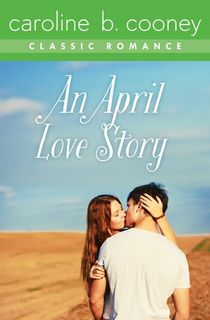 An April Love Story
When everything sophomore Marnie knows and loves is suddenly uprooted, she's furious and lost. Forced to say goodbye to her popularity, including her senior jock boyfriend, she'll have to learn to adjust to life in rural North Carolina. As if the situation couldn't get any worse, her family is moving with their friends, the Petersons—who come with their infuriating son Lucas.
But after leaving the city behind, and trying to adjust to her new life, she finds that perhaps she hasn't always been looking at everything around her—including Lucas, who may be just what she needs.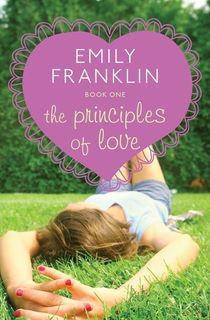 The Principles of Love
Her name is Love Bukowski, and she's the newest sophomore at Hadley Hall—the boarding school where her father is now the principal. For most of her life, Love has been raised by her single dad—and wacky aunt—which for her meant few friends ... and even fewer boyfriends. But when she steps into the halls of Hadley, she's shocked. She's never been so … seen.
Love has become popular—with cool friends and cute guys knocking on her door. But her new life isn't all it's chalked up to be, and she's now contending with loyalty to friends, love triangles, and changes at home. Through the trials of love and heartbreak, friendship and defeat, Love realizes this world may not be a fantasy after all.
The first book in The Principles of Love series, there are seven other books for readers to devour!
Always Never Yours
The best rom-com coauthor pair in the business happens to be a couple themselves. Go figure!
All of Emily Wibberley and Austin Siegemund-Broka's books are masterclasses in banter and chemistry, so you may as well begin at the beginning!
Their debut stars Megan, who always seems to be the girl people date before they find The One. But while she may be tired of always being a secondary character, she's still not ready to be cast in the role of Juliet in the school play. Then she meets Owen, an aspiring playwright who needs her help with his newest screenplay.
Owen helps Megan catch the eye of a new guy, but she may have already found her leading man.
For more romance with people in the spotlight—sometimes reluctantly—check out I'll Be the One by Lyla Lee, More Than Maybe by Erin Hahn, Tweet Cute by Emma Lord, and The Brightsiders by Jen Wilde.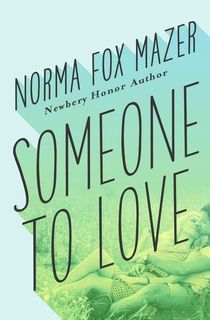 Someone to Love
College isn't what Nina thought it would be. She misses her family, her friends, and her home. Then she meets Mitch, and suddenly her college blues are cured. Before Nina knows it, she's moving in with Mitch and fully immersing herself in their new life.
But soon after this big step in their relationship, the fights begin and it seems like what was so easy to build may not be as stable as she thought. Winner of the Edgar Award, author Norma Fox Mazer gives readers an unflinching look at the real-life struggles of navigating adulthood and newfound love.
Love from A to Z
Adam and Zayneb were never supposed to find each other. She was only early to spring break at her aunt's in Qatar to get away from an Islamophobic teacher. Adam's just looking to make the most of life following his diagnosis of multiple sclerosis—a diagnosis he's keeping secret from his father, as they continue to grieve his mom.
But the two Muslim teens can't help bonding, and falling hard, and finding happiness where they never expected it. Ali excels at tender romance where proudly religious characters are front and center, and don't miss her next one, Misfits in Love, out in May.
For more great romances with Muslim main characters, try The Henna Wars by Adiba Jaigirdar, Yes No Maybe So by Becky Albertalli and Aisha Saeed, and Tell Me How You Really Feel by Aminah Mae Safi.
There's Something About Sweetie
Sweetie Nair has everything going for her, but her parents still fear that her weight will stand in her way of true happiness.
To prove them wrong, she'll accept the opportunity to be set up with Ashish Patel, but she doesn't really expect to fall so hard, especially on parentally-sanctioned dates.
Sweetie never meant to fall in love — the whole point was to show off how she herself shines. But the heart wants what it wants, and my heart wanted to hang out with these two forever.
For another great romance involving parental approval and fake dating, check out Dating Makes Perfect by Pintip Dunn.
Kate in Waiting
Albertalli is a master at protagonists who work on themselves and their friendships while also finding love, and her newest (and I think my new Albertalli favorite?) nails that to the max.
Kate has always loved sharing crushes with her best friend, Anderson, until they both develop Actual Feelings for the same guy. One of them is going to get their heart broken. And when you practically share a heart, is that something your friendship can survive?
This book gets my highest recommendation for fans of Schitt's Creek. Kate and Anderson have major David-Stevie vibes; the relationship between Kate and her brother is hilarious and shows heartwarming growth; and Kate in Waiting has great romance, Jewish rep, and charm to spare.
For more romance with Jewish main characters, secrets, and great friendships, try What I Like About You by Marisa Kanter, Today Tonight Tomorrow by Rachel Lynn Solomon, Kissing Ezra Holtz by Brianna Shrum, Recommended for You by Laura Silverman, Camp by L.C. Rosen, and Sick Kids in Love by Hannah Moskowitz.
Here the Whole Time
Absolute adorableness abounds in this Brazilian import about a boy named Felipe who's self-conscious about being fat. Felipe feels more exposed than ever when his mom takes in the neighbor boy for the entire 15-day school vacation — the very same boy Felipe's been crushing on for a while.
All Felipe wants to do is hide at the thought of Caio being able to see him. But it turns out that in the dark, when they can't see each other, Fel realizes he's never felt happier or more like himself than with Caio by his side. Now he just needs to translate that to the daytime…
For more great gay YA contemporary romance, try The Gravity of Us by Phil Stamper, How to Repair a Mechanical Heart by JC Lillis, The Summer of Everything by Julian Winters, and Only Mostly Devastated by Sophie Gonzales.
Charming as a Verb
The whipsmart writing that made Philippe an award-winner with his debut, is on full display in this fun and cute romance.
Henri is a clever boy who runs a dog-walking business. Corinne, his delightfully brutal classmate, gets entangled with him when she retains his services. When Corinne uncovers the secret behind Henri's business, she takes the opportunity to blackmail him into softening her image. But she has something Henri wants, too—something that might help Henri with his future.
Now, Henri might have an opportunity he never imagined accessing as a first-generation Haitian kid with plenty to prove. It isn't the most stable or honest start to a relationship, but that doesn't mean they can't find their way into being a perfect fit.
For more great YA romance with Black main characters, check out Home and Away by Candice Montgomery, I Wanna Be Where You Are by Kristina Forest, You Should See Me in a Crown by Leah Johnson, Pride by Ibi Zoboi, Happily Ever Afters by Elise Bryant, and All the Things We Never Knew by Liara Tamani.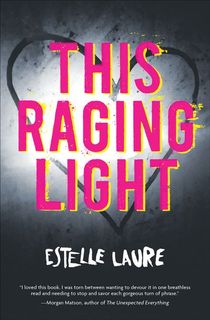 This Raging Light
Forced to cover for absentee parents, Lucille has a simple focus: She'll do whatever she has to in order to protect her younger sister, Wren. She promises herself that no one will ever pull them apart.
It's certainly not the time for Lucille to fall in love with Digby Jones, her best friend's brother. Sometimes, however, it's important to remember that life can (and will) take you by surprise. This Raging Light is Estelle Laure's debut novel, and Entertainment Weekly said the novel "might be YA, but it's got plenty of grown-up appeal."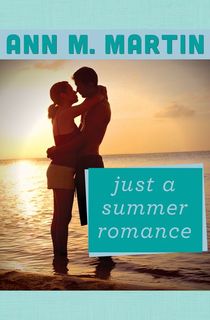 Just a Summer Romance
We all know how summer romances go: Two young people meet, fall in love over the course of the summer, and are then forced apart and heartbroken. Well, maybe this time will be different.
From the author who penned The Babysitters Club, this is a sharp-witted and honest novel about the heartbreak and ecstasy that comes with first love. Set on Fire Island, the story follows a 14-year-old girl as a summer romance is sparked between her and a completely irresistible boy.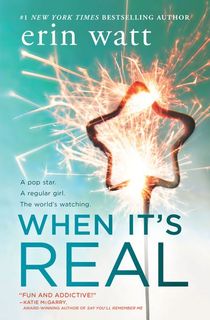 When It's Real
Oakley Ford is a teen phenom—a bad-boy pop star with multiple Grammy Awards and millions of fangirls. Vaughn Bennett is a part-time waitress just trying to help her family get by. They agree to an arrangement: Vaughn will pose as Oakley's girlfriend to overhaul his image, and Oakley will help put Vaughn's brothers through college.
Vaughn is convinced she fool the paparazzi and the groupies. Maybe even herself . . .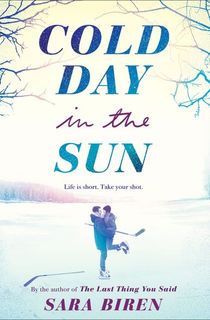 Cold Day in the Sun
Holland Delviss is a hockey player through and through. She doesn't want to stand out, even though she plays on the boys' varsity team. She just wants to train harder than anyone else and win on the ice.
But when a televised, statewide event selects her team to compete, Holland is thrust into the spotlight . . . and her teammates aren't so thrilled. She does find one unlikely ally, however: Wes, the team's bossy co-captain.
Holland quickly learns that she and Wes have more than just hockey in common. They both love '80s glam metal, and she senses a spark between them. In fact, she's starting to wonder whether she should break yet another rule: Never date a teammate.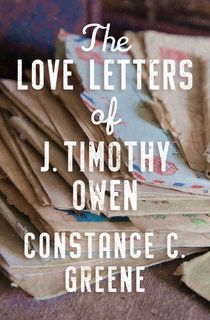 The Love Letters of J. Timothy Owen
Sixteen-year-old Tim is in love with love. What better way to express it than by attempting to pen some of the greatest love letters of all time? Then Tim meets Sophia, and is convinced it's fate. Determined to make her feel for him as he does for her, Tim begins anonymously sending Sophia copies of the world's greatest love poems and letters.
Her response isn't exactly what he expected, but he refuses to give up. After all, no one knows love better than he does...right?