Babies: they're exhausting, messy, smelly, and ever-so-cute. They're also a surprise at the best of times, so imagine the chaos of falling in love when you're already expecting.
It's a beloved romance novel trope for a reason. If that sounds like your kind of love story, we've got nine secret baby romances to recommend!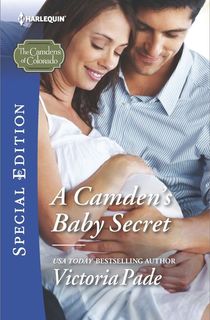 A Camden's Baby Secret
A tragic accident has left software mogul Callan Tierney guardian to a young girl and caregiver to her elderly grandparents. He's not a natural father or caregiver, and he's really not suited to a life overwhelmed by all of these new responsibilities.
So, he accepts the help of Livi Camden, a one-night-stand he met during a night in Hawaii. The chemistry is there, but she's hesitant to reveal her pregnancy to him. He's barely ready to be a parent of one kid, let alone two. Can he grow up in time for Livi to reveal the truth?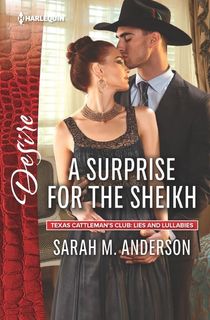 A Surprise for the Sheikh
Billionaire sheikh Rafiq "Rafe" bin Saleed has come to Royal, Texas, to buy the town, as one does when in possession of more money than anyone else on the planet. It's a good investment, one he plans to turn into a real money-maker. But his plans are pushed aside for one amazing night with a stranger—and then nearly derailed when he discovers the identity of his mystery woman.
Violet McCallum is the little sister of his sworn enemy. Oh, and now she's pregnant with his child. What is a billionaire who's not so used to dealing with real world problems to do?
Related: Millionaire and Billionaire Romance Books You Won't Be Able to Put Down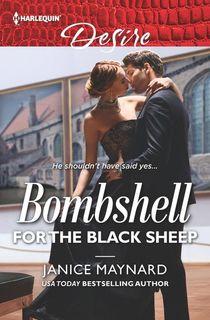 Bombshell for the Black Sheep
Fiona James remembers her utterly sizzling nights with the rebellious billionaire Hartley Tarleton all too well. She also remembers him ditching her without so much as a goodbye, so she has plans to erase him from her memory.
But Hartley's returned and is determined to turn his searing chemistry with Fiona into something more. Isn't this what she wanted? Trust isn't so easily won, and now she's pregnant on top of everything else. Hartley will have to truly prove that he sees Fiona as more than a hot fling.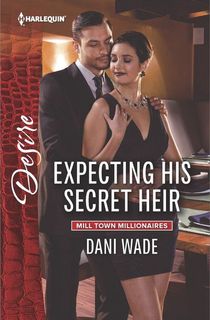 Expecting His Secret Heir
Security entrepreneur Zachary Gatlin had the one-night stand to end all one-night stands with the utterly delectable Sadie Adams, but then she left him in the dust. Now, she's returned and there's the small complication of a little one on the way.
For Sadie, love and babies certainly weren't on the cards with Zach. She was supposed to dig up dirt on him so that he would be kicked out of the running for a multimillion-dollar inheritance. Doing so will mean she can pay off her sister's medical bills. She needs to use Zach and lose him, but now she's tied to him forever and must make a choice: follow her heart or save her sister.
Related: 20 Must-Read Harlequin Books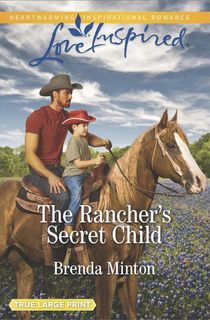 The Rancher's Secret Child
After meeting the son he never knew he had, Marcus Palermo's simple life as a cowboy in the wilderness turns upside down. He's used to a quiet solitary existence, just him and his horse and no other humans for miles in any direction. He's certainly not ready for the arrival of Lissa Hart, the mother of the child he is now meeting for the first time.
She's ready to help teach him the basics of parenting, but she's got plans to keep her distances from Marcus himself. Love is not in the cards for her and she's certainly not ready to give up her own life and pack her bags for the Bluebonnet Ranch. That being said, Marcus is just as irresistible as she remembered, and nobody's future is written in stone.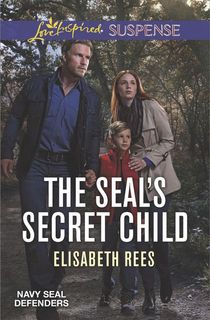 The SEAL's Secret Child
Defending an accused kidnapper could get attorney Josie Bishop killed, but it's her job to do difficult things. Still, she wasn't prepared for her official protection officer to be former SEAL Edward "Blade" Harding, her ex-fiancé and the father of her child. They haven't seen one another in seven years. She's not sure she's ready to be so close to him once more, but she doesn't have a choice.
After shots are fired at Josie's home, a brick is thrown through her window with a scrawled note that says "Drop the case or pay the price." Blade is determined to protect the woman he loves and get to know the son he's never met. However, he's got his own baggage to deal with, and fighting for their survival comes first. Can they overcome their pasts to come together once more as the family they've always craved?
Related: 15 Second Chance Romance Books that Will Make You Believe in Love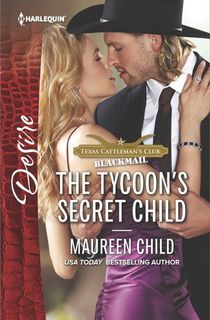 The Tycoon's Secret Child
Texas toy mogul Wes Jackson is on the brink of a billion-dollar breakthrough, the kind of life-changing deal that he's been working towards his entire life. He can't afford to let anything or anyone disrupt it, which is a problem when a sinister anonymous tipster reveals Wes is a dad!
It wouldn't fit his company's family-friendly image for Wes to have a daughter he never met, so he goes to look for Isabelle Graystone, the child's mother and the woman he's never been able to get off his mind.
Belle has spent a lot of time trying to put distance between herself and Wes, her great love who refused to commit, but now he's back and the chemistry is still there. Does he truly want her or is he more concerned with PR?
Related: 16 Single Mother Romance Books to Sweep You Off Your Feet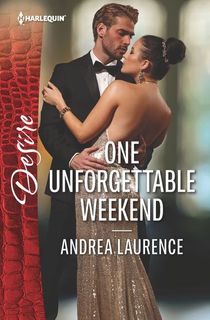 One Unforgettable Weekend
Violet Niarchos can't recall the affair that led to her becoming an unexpected mother. An accident left her with no memory and piecing together her past is proving to be a tough task. But when she runs into Aidan Murphy, she instinctively knows that he's no stranger. But is he the father of her baby?
For Aidan, Violet is someone very special but he's not sure he can trust her far-fetched story involving amnesia and pregnancy. Can the truth prevail and is it compatible with love?
Related: '90s Romance Novels That Should Have Been Soap Operas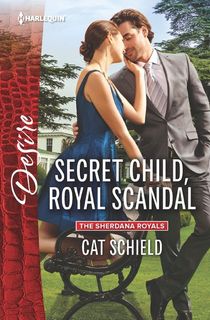 Secret Child, Royal Scandal
Christian Alessandro lives life in the fast lane, preferring good times and hard partying over the staid duties of being the heir to the throne. But he can only stave off royal duty for so long. He must find a future queen and produce the next in line to the crown of Sherdana.
It's not exactly an easy calling for any woman, especially when Christian's former flame, Noelle Dubone, drops a bombshell on him: He's about to become a father thanks to a reckless night together. So, he must marry Noelle to make their child legitimate, even if she refuses to fall for him. But old feelings can't stay at bay for too long when it comes to palace drama.
Related: 7 Royal Romance Books That Will Make You Believe in Fairy Tales
Featured photo: Alicia Petresc / Unsplash