Whether you're a parent or not, you're sure to enjoy these stories of single moms and those who sweep them of their feet. Full of happily ever afters and cute family moments, these 16 single mom romance books make the perfect read for anyone — regardless of whether you have young ones of your own.
From stories of one-night-stands that become lifelong partners, to dangerous plots that bring exes back together, these romances will have you laughing out loud and rooting for love.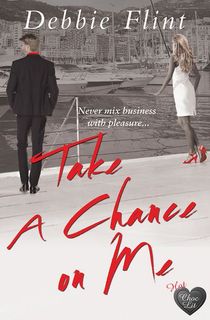 Take a Chance on Me
When Sadie's marriage collapses, the newly-single mother vows to turn heartbreak into opportunity in this steamy contemporary romance. She throws herself into her work as an entrepreneur, creating a business she can be proud of. Sadie's career eventually takes her to Morocco, where her all-work-and-no-play ethos is tested by Mac.
The maverick billionaire could be a game-changing investor for Sadie's company. But the deal is complicated by Sadie and Mac's obvious attraction to each other...and by his unconventional business practices. Can Sadie trust Mac with the business she's worked so hard to build — and with the heart she's fought to protect since her divorce?
RELATED: 10 Millionaire and Billionaire Romance Books You Won't Be Able to Resist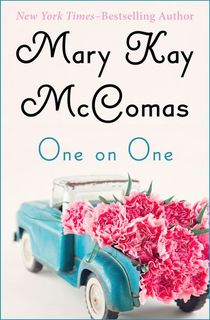 One on One
As an auto mechanic and mother of a teenage boy, Mich has her hands full. She's not looking for romance — not that there would be any to find in the one-stop town of Gypsum, Nevada. Then Mich gets the call about a man with a broken-down car in the desert, and everything changes.
Noah Tessler hails from Chicago, and clearly didn't expect much from the desert outpost of Gypsum. But Mich and the newcomer have a powerful attraction. She finds herself willing to open up her life — and even introduce her son — to Noah. Little does Mich know that Noah came to the desert searching for her specifically. Mich may be the key to a Tessler family secret. And when the truth comes out, their newfound romance might be shattered forever.
RELATED: 12 Second-Chance Romance Books That Will Make You Believe in Love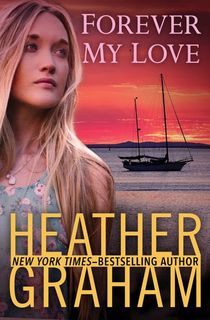 Forever My Love
Kathy O'Hara and Brent McQueen fell for each other during their high school days, long before Brent became a world-famous musician. When a tragedy pushes the lifelong lovers apart, Kathy is left to raise their daughter Shanna alone.
Years later, when Brent is killed in a yacht accident, Kathy grieves her ex ferociously. Then Kathy learns a shocking secret — Brent is still alive, having faked his death to escape people who would kill him. To keep their daughter safe, Kathy and Brent will have to let go of old wounds, rely on each other, and stay one step ahead of their pursuers.
RELATED: Oh, Baby! 10 Positively Delightful Pregnancy Romance Books
The Perfect Play
The first in Burton's Play by Play sports series, this romance is about Tara, a busy event planner and single mom of a teenage son. She's got her hands full with work and parenting, and has been burned by love in the past, so she's not looking for romance—but then along comes pro football player Mick Riley.
He's a sexy playboy and not what Tara needs … but Mick plans to convince her he's everything she wants. Mick's high-flying lifestyle threatens to scare Tara off, but his big heart keeps her in the game. A steamy romance, this one won All About Romance's 2012 reader pick for Best Erotic Romance.
RELATED: 11 Erotic Romance Novels That Will Make Your Toes Curl
Getting Hotter
If Navy SEALs are your thing, this raunchy romance by New York Times bestselling author Elle Kennedy is the single mom romance for you. A young mom, Miranda has her hands full with twins and a new dance studio in San Diego.
But when her apartment unexpectedly floods, she needs hot Navy SEAL Seth to give her family a place to stay. Seth's crazy for Miranda, and more than willing to make room for her in his home … and bed.
Playing With Desire
A summer affair has never been hotter than in Playing with Desire. Maya Alvarez is a divorced mom with two daughters she adores. But when she's alone on her birthday and meets wealthy British executive Liam, she decides to do something for herself and accepts his invitation for a no-strings fling. But what happens when the summer ends? Readers will swoon for this vacation romance with emotional weight.
Shelter Mountain
In book two of the Virgin River series, former marine John — aka Preacher — is moved to protect Paige and her three-year-old boy when they wander into his bar, especially once he sees the bruises on Paige. Preacher knows his instant feelings for Paige are more than just a desire to be a good samaritan. But can he protect them once Paige's ex shows up in town?
Raising Kane
Lorelei James is known for her ultra-hot cowboy stories, and this ninth book in her Rough Riders series will satisfy her fans. When attorney and single mom Ginger falls down a flight of stairs, cowboy Kane steps up to care for her son — his little buddy in a mentoring program.
As Ginger heals, he also starts taking care of her … in more ways than one. Once take-charge Ginger finally relinquishes control, she can't resist her nurse's appeal— especially when Kane has, as the publisher's description reads, a "Built Ford Tough body."
RELATED: 8 Western Romance Books That Will Make You Yearn for a Cowboy of Your Own
One Mistletoe Wish
Book one in A.C. Arthur's The Taylors of Temptation series follows Morgan, a widow with twins. She's content being a teacher and living in her Virginia community. But when she meets Grayson Taylor — one of the Taylor septuplets — she yearns for something more. The owner of the building where Morgan is organizing a holiday play, Grayson has some painful associations with the town and isn't eager to be home. But Morgan has a way of convincing him to stay ...
This sweet, single mom Christmas romance will have you believing in happy endings, no matter the season.
Related: 17 of the Best Hallmark Christmas Movies to Binge This Holiday Season
Flat-Out Sexy
Flat-Out Sexy is that and more. It centers on widowed single mom Tamara, who falls for young rookie NASCAR driver Elec Monroe. The trouble is, Elec's family are the sworn enemies of Tamara's late husband's family. But Elec is serious about her and wants to meet her kids. Will Tamara hit the brakes, or give into her passion and open her heart to this man who drives her wild?
Dream a Little Dream
This 1998 Susan Elizabeth Phillips' romance not only won a RITA Award, but three All About Romance reader polls—for favorite contemporary, most tortured hero, and "most hanky read" (a read requiring you to have a box of tissues handy!). When widow Rachel Stone returns to her hometown of Salvation, North Carolina with her five-year-old son in tow, she has to face grouchy, broken Gabe Bonner, a man who doesn't want them there — but can't help falling for Rachel. Get your hankies ready.
His Secret Son
Acclaimed New York Times bestselling author Brenda Jackson puts a twist on the single mom romance with this tale of Bristol Lockett. Bristol spends one night with Texas rancher/Navy SEAL Laramie Cooper, but learns soon afterwards that he has died. Three years later, she's shocked to learn he's still alive—and the passion between them is as strong as ever. Secret baby trope lovers will dig this one.
RELATED: 15 Sizzling Romance Reads for Fans of Brenda Jackson
Sustained
Unlike others on this list, the single mom in Sustained is a caregiver by accident. When her brother and sister-in-law tragically die, Chelsea McQuaid assumes guardianship over her six nieces and nephews. But after trouble strikes, she'll need the help of jaded defense attorney Jake Becker.
You'll laugh and swoon as Chelsea and the kids melt Jake's hard-heartedness. In the words of fellow New York Times bestselling author Jennifer Probst: "Emma Chase is a master at writing sexy bad boys turned good."
Somebody to Love
When rich single mom Parker Welles discovers her father has lost the family's money, she's faced with making ends meet with one of the few things she has of value: a house in Maine. The problem is, the house needs some work if Parker is going to sell it for a profit. Enter James Cahill, a lawyer who is as hot as he is handy. Maybe it's not just Parker's house that will be flipped.
A sweet story of a woman coming into her own — and the man who might have more to offer than she first thought — Somebody to Love is a heartfelt story in a beautiful setting.
Hostage to Pleasure
There are plenty of fabulous paranormal romances with single mom heroines, as this romance in Nalini Singh's Psy/Changeling series proves. Psychic Ashaya Aleine is taken from her son and enslaved with a neural implant. Sniper Dorian Christensen is sent to rescue her, but since losing his sister to a Psy, he's not a fan of the species and is wary of Ashaya. But, pitted against a common enemy and both determined to protect Ashaya's son, the two can't help but fall in love.
RELATED: 10 Paranormal Romance Books That Give Us Chills in All the Right Places
Tell Me That You're Mine
The third in Victoria De La O's Tell Me trilogy, Tell Me That You're Mine follows good guy Ryan McCallister. When Ryan returns to his home after nursing a broken heart, he falls for his landlady, Eva Romero, a divorced mom of a six-year-old. For those of us who read the first book in the series, the RITA-nominated Tell Me How This Ends, this single mom romance offers a happy ending for a sweet, funny male hero we've been rooting for through the whole series.
This post is sponsored by Open Road Media. Thank you for supporting our partners, who make it possible for A Love So True to continue publishing the swoon-worthy stories you love.