Who doesn't love a cowboy? Tall, powerful, strong, and attuned to the countryside, the cowboy has long been a favorite hero of choice for romance readers.
What is cowboy romance?
Also known as Western romance, cowboy romance is a genre that includes a love story in a rural setting, usually featuring a cowboy (or cowgirl). Cowboy romance novels can be contemporary or historical, and often feature some of our favorite romance tropes, including enemies to lovers, grumpy/sunshine, and friends-to-lovers.
If you prefer the rural over the urban, denim over suits, and the rugged over the suave, these are the stories for you. Yee-haw!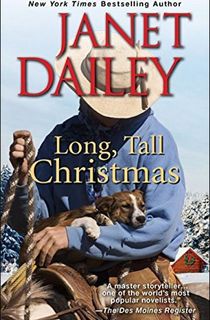 Long, Tall Christmas
Facing foreclosure on her California home, widowed Kylie Wayne doesn't seem to have much joy in her life, so she's relieved when her aging aunt Muriel offers her a chance to come home. So, she returns with her kids to the small town of Branding Iron, Texas, to help out on the family ranch. It seems like the ideal reprieve right up until an unexpected storm engulfs the state and blows away the final remnants of her holiday cheer.

Maybe a certain tall, dark, and handsome rancher can help out? Shane Taggart is ready to finally leave Branding Iron after his father's death, but his plans to sell his family's land come to a halt when Kylie returns to town. Suddenly, home doesn't seem all that bad, especially if he can create the perfect Christmas with Kylie.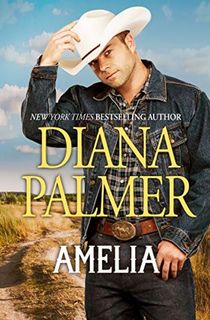 Amelia
Amelia Howard is a country girl through and through. She loves nothing more than the desert beauty of west Texas. The only thing spoiling this perfection is King Culhane, a towering force of a cowboy who she's come to despise, even though, once upon a time, she had not-so-secretly adored him. As her father pushes her to secure a marriage proposal from King's mild-mannered brother in order to marry into the Culhane dynasty, Amelia's ready to play the rule of the perfect dutiful wife-to-be.

It's a persona that King hates, knowing there's unbridled passion and ferociousness beneath that stunning exterior. He wants Amelia to unleash that power, preferably towards him, but doing so could create irrevocable damage between their families and themselves. Is it worth the cost?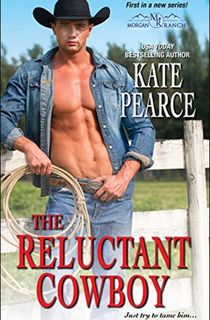 The Reluctant Cowboy
After a turbulent childhood, the Morgan brothers went their separate ways, leaving the family cattle ranch in California behind. Now, they're being called back home to save the land, but are any of them ready to embrace ranch life once more? Chase Morgan abandoned his childhood cowboy dreams to start a successful tech company. Returning to Morgan Ranch isn't ideal but it might help him to get some closure from his past.

He didn't expect January Mitchell, a local historian who is determined to save the ranch and has latched onto Chase as part of her mission. They're as stubborn as one another and neither is looking for love, but the force between them is too powerful to ignore. Perhaps Morgan Ranch carries with it some real magic...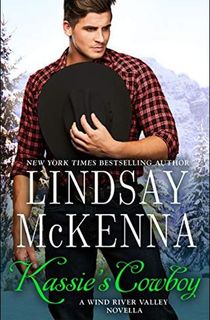 Kassie's Cowboy
Travis Grant is a retired Marine dealing with PTSD. It's left him isolated from the world, living in the scenic but often brutal hills of Wind River Valley as the Winter storms take over. As Christmas looms ever closer, Travis spies a driver spinning out of control on black ice. When he rushes to help, he discovers that the driver is Kassie Murphy, his childhood sweetheart.

She's injured but alive, and for now, Travis has no choice but to keep her by his side until the weather improves. Their relationship ended on bad terms so maybe this night will offer them a chance to heal those painful wounds, and possibly a return to romance.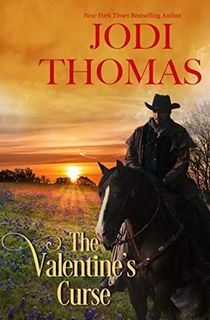 The Valentine's Curse
As a Yankee in Texas two years after the Civil War, cowboy Broderick Monroe doesn't have many options open to him. He's typically given the jobs that nobody else wants to do. In this case, he's tasked with keeping company with the cursed Widow Allen at the annual Valentine's Day dance thrown by his boss's wife.

Valerie Allen has lost no less than two husbands to the war, leading to her being shunned by the community. The locals claim that any many who touches her is doomed to die. Brody doesn't pay attention to such superstitions. He's just going to be Valerie's plus-one then move on. Yet he soon finds himself won over by her charm and beauty. Can curses be broken?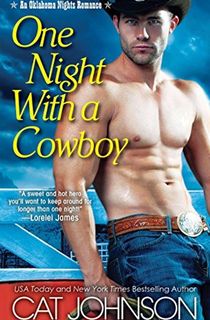 One Night with a Cowboy
Becca Hart is a professor, a city girl, and a born-and-bred East Coaster. She's not one for outdoor activities or the hard life of cowboys, no matter how alluring they might be. But one night is fine, right? Tucker Jenkins is looking for a way to get over his cheating ex and this leggy blonde seems ideal.

But then they meet once more when Becca turns up for the first day of her new job and finds Tucker in her first staff meeting. She doesn't want more than that one night, but Tucker is smitten. He just needs to convince Becca that opposites can indeed attract in the long-term.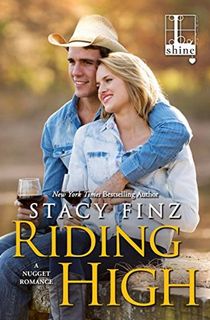 Riding High
Gia Treadwell is a financial advisor with her own popular show. Millions of people trust her to tell them how to save their money. Sadly, none of her expertise could prepare her for her boyfriend stealing millions in a Ponzi scheme, turning her into an industry-wide pariah. Gia flees town and finds herself in the picturesque mountain town of Nugget, California. There, she stumbles upon a naked cowboy and a dream!

Flynn Barlow can't help but find Gia attractive, but she's got a bad reputation and possible financial crimes in her past, so he can't get too close, even if they're now sharing a ranch. While Gia scrambles to prove her innocence and support local women in need of a helping hand, Flynn must grapple with his growing and ever-so-confused feelings.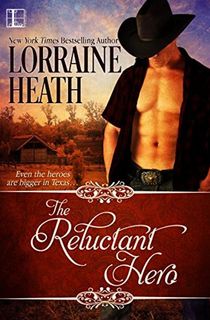 The Reluctant Hero
Texas in the 1880s is a wild and lawless land, which makes being a single woman with her own dreams tough. Andrea Jackson rejected her family's expectations to marry and stay at home, and instead, she writes bestselling novels.
Sadly, the money's drying up and she's struck with a terrible case of writer's block. She needs a muse. Enter Sheriff Matthew Knight, a stoic man of the law who's ideal hero material for her next story. And maybe something else.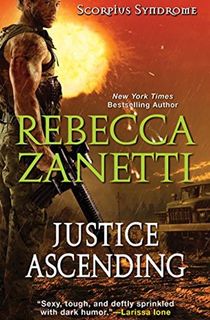 Justice Ascending
With a deadly disease known as the Scorpius bacterium spreading like wildfire across the country, the remnants of humanity are struggling to stay alive in a newly devastated landscape. Before the world fell apart, Tace Justice was a good old cowboy who loved his simple life. Now, he's different: stronger, faster, and darker, a medic for the Vanguard who's struggling to find the line between right and wrong.

He fights alongside Sami Steel, a former hacker turned secret government agent with her own agenda. She and Tace have explosive, obsessive chemistry, but can it continue when the world is on fire?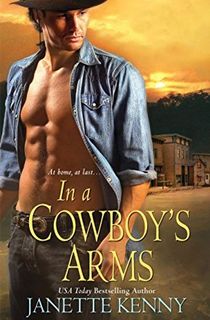 In a Cowboy's Arms
Colorado sheriff Dade Logan has waited twenty years to reunite with his long lost sister, Daisy, but when she finally comes home, he doesn't recognize her. That's because she's not Daisy: she's actually her childhood friend Maggie.
She's on the run from a bad arranged marriage and will do anything to escape her fate, including impersonating her friend. But Dade wants his sister, and the search to find her will be a dangerous one. He won't let anything stand in his way, including this stranger, as intriguing and beautiful as she is.