The '90s were a fascinating time for the romance novel. Harlequin paperbacks filled the racks of many a grocery store and curious girls everywhere snuck well-worn copies from their mother's rooms to try and figure out what all the fuss was about.
These books were high-drama, high-stakes, and luridly detailed in ways that would make even hardened skeptics blush. Expect soapy plots, extreme emotions, and worlds where nothing is too outlandish. We've chosen eight books from the '90s that would have been perfect soap opera fodder.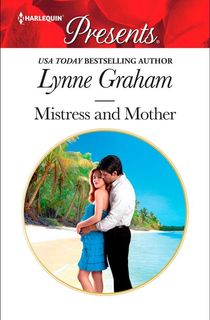 Mistress and Mother
Molly Bannister and Sholto Cristaldi had the wedding of the century... only for it to be over before they could even have their honeymoon. The dramatic split made world headlines but nobody ever figured out the reason for it. After that, Molly had vowed that no pressure or price would persuade her to share Sholto's bed, but promises are made to be broken.
Thanks to her idiot brother's debts, she needs to make a deal with Sholto, and his price is high: he will settle the debt if she returns to him and he gets to finally enjoy the wedding night he was denied so many years before. Now, Sophie is her ex-husband's mistress... and the future mother of his child... what is a woman to do?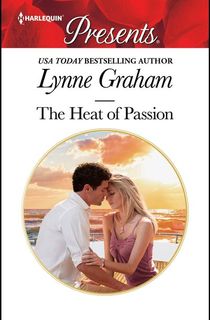 The Heat of Passion
Six years ago, Jessica Amory made the worst mistake of her life when she rejected the offer to be the mistress of the beautiful Carlo Sarcini. Instead, she opted for a safe, if somewhat loveless, marriage to Simon. Now she's a widow and she's faced with a terrible future, one where her father could end up in jail.
Jessica turns to Carl for help and he proposes a deal that will give him what he's always wanted. He'll help Jessica's dad if she gives herself to him for three months. She's not sure she can reveal her biggest secret: after years of marriage, she is still a virgin!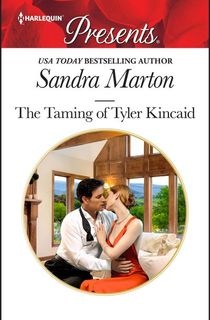 The Taming of Tyler Kincaid
Tyler Kincaid has arrived in town just as Jonas Baron, the fierce patriarch of the wealthy Baron family, is preparing to pick an heir. Who will inherit his vast fortune and business? And why is this mysterious Tyler figure here?
For Caitlin McCord, Jonas's stepdaughter and the manager of his ranch, he's trouble. He can't be here for any good reason. Tyler wants answers about his mysterious past but he's also set his eyes on Caitlin, and she can't deny the fiery attraction between them. But is this all a ruse for him to win the bigger game? Can she trust him?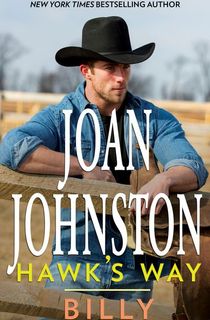 Hawk's Way: Billy
In Hawk's Way, Texas, the men are rugged and work the land while the women are just as fiery in their passions. For Billy Stonecreek, he's not interested in finding a wife for any other reason than to keep custody of his little twin daughters. If he doesn't remarry soon then his awful in-laws will take them away, and he'd rather die than allow that to happen.
But it's a lot to ask of any woman to become a wife and mother in one fell swoop. For Cherry Whitelaw, it might be a good way for her to regain some respectability in the community after years as the local black sheep. It doesn't hurt that Billy himself is so handsome. Can love ever be in the cards for them?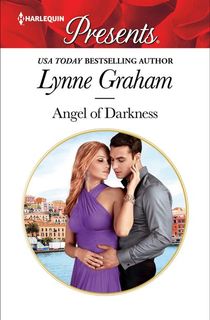 Angel of Darkness
Kelda has always believed she and her stepbrother Angelo were enemies from the moment their parents fell in love, and more so once they split. But after many years of estrangement, her mother and his father have decided to get back together again.
Angelo wants his dad to be happy, and an excuse to finally have Kelda to himself. So, he kidnaps her, sure that he can seduce her. But he didn't foresee that he would end up falling in love.
Gentle Rogue
Nobody brought the old-school romance vibes quite like Johanna Lindsey, right down to the open shirt Fabio covers! Set on the lawless high seas, our heroine of Gentle Rogue is Georgina Anderson, a homesick American who will do anything to get home, even if it means boarding the Maiden Anne disguised as a cabin boy.
Unfortunately, that doesn't keep her safe when the ship is captained by James Mallory, a handsome ex-pirate who is instantly enamored with her. He swore to himself that no woman alive could entice him into matrimony, but Georgina is unlike any woman he's ever met, and the open water is ripe for unrestrained passions.
Lord of Scoundrels
If Loretta Chase's iconic historical romance novel Lord of Scoundrels had been adapted into a TV show in the '90s, it would have been bigger than Bridgerton! Jessica Trent is determined to ensure that her dimwit brother doesn't get caught up in the notorious influence of Sebastian Ballister, the Marquess of Dain. She knows that it could be societal ruin for them all.
Then she is caught in a scandalous and compromising position with the most infamous cad in England and the only solution to their problem is marriage. But she won't be steamrolled by Sebastian, a man with a dark reputation whose own ghosts have haunted him since childhood. As for him, he has no desire to become a boring husband, but the headstrong and beautiful Jessica soon weaves her spell on him.
Paradise
Matthew Farrell started life as a poor kid raised around Indiana's steel mills. Now he's a corporate raider courted by world leaders with the media watching his every move. He's got the power to take on anyone he so desires. His next target? The Bancroft empire.
Meredith Bancroft grew up in the lap of luxury and now works as an executive in her family's legendary department store chain. Now, as the Bancroft firm is threatened by a hostile takeover, Meredith is forced to confront Matt, the man who could take over everything she holds dear. He's also the man who, once upon a time, she had an intense and messy affair with. As tensions build between them, bittersweet memories rise to the surface. Can they trust one another? Will business always come before pleasure?
Featured photo: Khamkéo Vilaysing / Unsplash