From well-researched historical romance novels to contemporaries with tried-and-true tropes (discussion idea: why do those tropes work every time?), we'd gladly discuss almost any romance novel at a book club meeting. However, some people need a little more convincing—and perhaps some suggestions that go beyond our favorite romance tropes.
Below is a list of romantic novels that are sure to please both ends of the spectrum. Dive in and get ready to discuss some stories about love.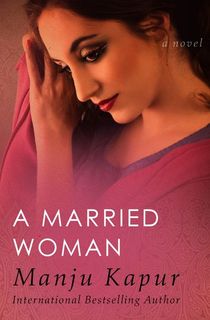 A Married Woman
According to Manju Kapur, "Life is a series of constant negotiations" for women in India. This becomes clear in her book A Married Woman, in which Astha has entered an arranged marriage.
At first, Astha's arranged union with handsome, worldly Hemant brings her great joy and passion. But years later, she finds herself feeling unfulfilled as a wife and mother. Her search for happiness elsewhere leads to an affair with a woman. Astha may have finally found the love and freedom she's been looking for—but at what cost to her family?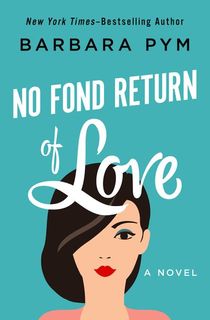 No Fond Return of Love
Set in London in the early 1960s, No Fond Return of Love is a delightful comedy of manners that is perfect for fans of Jane Austen.
Dulcie Mainwaring was jilted by her fiancé, and now doubts she will ever find love. She heads to a publishing conference looking for a distraction and meets Viola Dace, a passionate woman who refuses to live without romance, and Aylwin Forves, an editor whom Viola has her eye on. Aylwin is married, but Viola isn't put off by that detail, and soon Aylwin's wife leaves him. But when Dulcie's niece moves in with Viola, it seems that she'll have some competition for Aylwin's affections.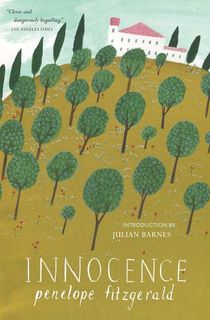 Innocence
Florence, post-WWII. The Ridolfi family has seen better days, as has their villa. Only 18-year-old Chiara is vibrant, with her heart set on Salvatore Rossi, a brilliant, penniless doctor. To help make the match, Chiara calls on her resourceful friend Barney. And with the best of intentions and the worst of instincts, the two make a series of astonishingly poor choices in the name of love.
From a winner of multiple major literary awards who was called "the best English novelist of her time" by Julian Barnes, Innocence is a novel "not just about Italians in love but of living and loving for all humans" (The Times).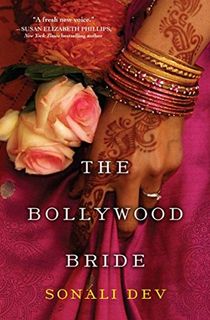 The Bollywood Bride
Years ago, Ria Parkar left Chicago and became a Bollywood star, and broke the heart of her childhood sweetheart Vikram Jathar in the process. Her reputation in Bollywood has been stellar—until one impulsive act threatens to expose her destructive past. Now Ria is traveling home to Chicago for her cousin's wedding, which will give her a chance to diffuse the coming media storm and find solace in her family. But it also means seeing Vikram again.
Rich with details of modern Indian-American life, this is a warm, sexy, and witty story of love, family, and the difficult choices that arise in the name of both.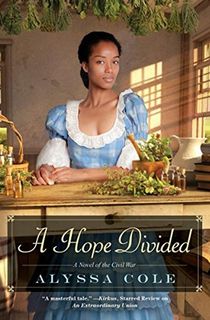 A Hope Divided
"Her prose is flawless. Her historical research is absorbing, and her characters are achingly human. This book is fantastic." —Kirkus Reviews (starred review)
Romance books aren't often lauded for their prose—and they don't often feature Black protagonists, either. Alyssa Cole is an exception to both rules, penning meticulously researched, deeply romantic stories about figures who are usually silent in historical romances.
In A Hope Divided, Marlie Lynch is a free woman doing everything she can to aid the North and help escaping slaves. This puts her in the path of escaped prisoner Ewan McCall, a thoughtful man whose quiet strength Marlie finds irresistible. But when Marlie's own freedom becomes jeopardized, the two must travel the Underground Railroad for themselves, before any chance at freedom—or love—is gone forever.
Related: Read an Excerpt from Alyssa Cole's An Extraordinary Union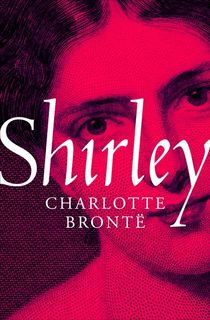 Shirley
Most romance lovers have read Jane Eyre—but you (and the rest of your book club group) may have missed Shirley, Charlotte Brontë's "sizzling romance" (The Vince Review). Shy, quiet Caroline was raised by her uncle in a Yorkshire rectory. Shirley Keeldar is much the opposite—bold, wealthy—and has caught the eye of Robert Moore. As both woman attempt to find their way in a changing society, the three become entangled in matters of the heart.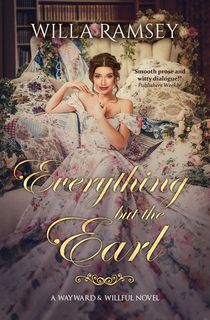 Everything but the Earl
If you're looking for a Regency romance that's fit for book club, then this is the book for you. Caroline, aka Caro, is the daughter of one of the most sought-after architects in London, and enjoys pursuing her interests without shame. But when she overhears two lords calling her vulgar names and betting on whose lover she will become, she becomes determined to teach them a lesson.
Adam, Earl Ryland, just wants to get married and live in the countryside. But when his sister introduces him to her friend Caro, his whole world is about to be turned upside down.
The Cactus
Reese Witherspoon's book club picks include more than a few romance novels, and this is one of our favorites. The story follows Susan Green, who has a perfectly ordered life. But when she loses her mother—and finds out that she's soon to become a mother herself— she begins to lose control.
Cue Rob, the dubious but well-meaning friend of her brother—and now, Susan's unexpected anchor. Despite the recent chaos of her life, Susan might have found exactly what she's been missing...if she can figure out how to let herself have it.
Call Me By Your Name
Admit it—this is the movie that made you fall in love with Timothée Chalamet. But if you haven't read the book this hit movie was based on, you're missing out.
The story of a sudden, powerful attraction between a teenage boy and the young man who stays with his parents one summer on the Italian Riviera is an incredible portrait of intimacy, obsession, and love.
Related: Boy Meets Boy: 15 Gay Romance Books You'll Totally Love
Normal People
Awkward Marianne comes from an upper-class family. Lower-class Connell is the son of her family's housekeeper, though he enjoys the attention of the popular students at school. The two have little in common, except for an undeniable attraction between them.
As the pair emerge into adulthood at university, their romance becomes more intense—even as their class difference shift the dynamics of who they are and how their peers view them.
Related: Watch the Steamy First Trailer for Hulu's Normal People Adaptation