Romance novels featuring women-loving-women are becoming more plentiful, and as the genre continues to pick up in popularity, readers unfamiliar with the genre—or even longstanding fans!—can be paralyzed for choice wondering what to read next. Here are fourteen of our favorite lesbian romances that belong on your to-read list. From women exploring their sexuality to those intertwined in passionate relationships, these stories are sure to hook you.
In at the Deep End
A sexy, exhilarating, and honest exploration of the coming-out experience, In at the Deep End is a book you won't soon forget. Twenty-something Julia is underwhelmed by her sexual and romantic life. She hasn't had an orgasm in three years. She has, however, had a humiliating one-night stand with a man who accused her of breaking his penis.
But when Julia goes out one night in a new area of town and meets a woman named Sam, everything changes. In at the Deep End follows Julia as she rejoices and reckons with her new lesbian identity: building friendships with other queer women, exploring the local BDSM community, and realizing that her own journey might not be entwined with Sam's forever.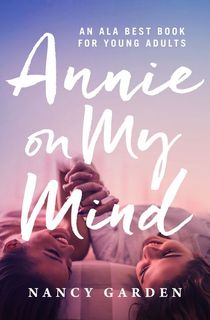 Annie on My Mind
No list of lesbian romance novels would be complete without Nancy Garden's classic book and its unforgettable "opposites attract" story, told through the lens of a young woman's letter to her estranged high school lover. When New York teens Liza and Annie meet at the Metropolitan Museum of Art, they instantly feel a connection.
What starts as a friendship develops into a romantic relationship which surprises both of them. Although Annie On My Mind depicts the social pressures and disapproval Annie and Liza face when their relationship becomes public, it's ultimately a revolutionarily positive representation of a lesbian relationship.
RELATED: 10 Books Like Annie On My Mind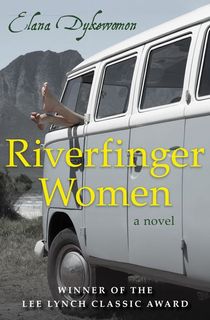 Riverfinger Women
Written in 1974 amid the throes of the Sexual Revolution, Riverfinger Women is equal parts coming-of-age saga and romance, following three young women as they move through college and struggle to understand their sexualities. Author Elena Dykewomon was just 24 years old when she penned this debut novel, which captures the joys and griefs of three young lesbian friends moving from the sheltered existence of their boarding school into the chaos of New York city.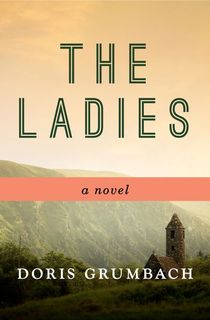 The Ladies
Based on a true story of 18th-century lesbian love, Grumbach's retelling of the fifty-year romance between the "Ladies of Llangollen" is a period piece like no other—vivid, touching, and heartfelt. In Grumbach's imagining of this real-life romance, well-educated and noble Irish women Eleanor Butler and Sarah Ponsonby retreat from wider society into a sanctuary of their own creation, where they have the freedom to study literature and art while nurturing their long-term love.
RELATED: How Gay Is Your Geek TV?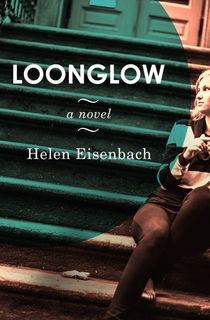 Loonglow
This cheeky debut novel set in the publishing industry finds editor Louey desperately pursuing her former girlfriend Mia, only to begin an affair with a male author, Clay Lee, whose manuscript holds unexpected relevance to her life. A recent transplant to the city, Clay also had his life transformed by an encounter with a beautiful, remote woman—an encounter he explores in his novel. A sexy, witty exploration of young love, sexuality, and creativity, Loonglow is a fun and contemplative read.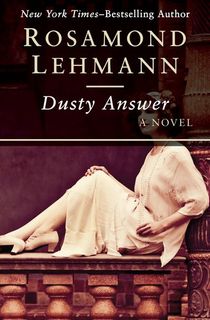 Dusty Answer
If your historical tastes lean more toward the early 1900s, Judith Earle's daring rebellion against England's class system in the name of love will have you reaching for the tissue box. After an isolated but affluent childhood, Judith's world is forever changed when she falls deeply in love with another female student. This now-classic lesbian romance novel was revolutionary in its time and remains an emotional, vivid exploration of forbidden attraction.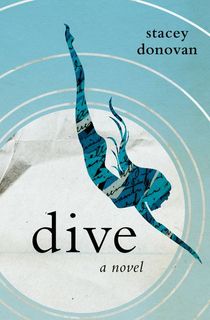 Dive
The captivating Jane comes into Virginia's life just as it's falling apart: Her dog is healing from an accident, her friends have abandoned her, and her mother and father are both suffering from their own ailments. But with this new love comes confusion for teenager Virginia, who's known as "V," and she'll come to realize that the only way to move forward is to dive right in. A captivating read for anyone unearthing their own identity, Dive inspires readers to take the plunge.
RELATED: Free Romance Books That Will Make Your Heart Skip a Beat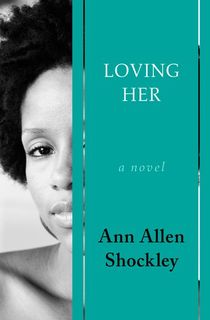 Loving Her
Trapped in an abusive marriage, struggling musician Renay finds salvation in the arms of a wealthy woman who whisks her away to a new life—but not one without its problems. Shockley's gripping first novel, involving a relationship between one white woman and one black woman, analyzes racial and sexual politics in a satisfying way.
Odd Girl Out
Most lesbian romance novels of the 1950s and 60s were exploitative pulp schlock, but Bannon's five-part Beebo Brinker Chronicles changed all that. One of the first American novels to feature a lesbian protagonist who embraces her sexuality, Odd Girl Out marked a sea change in pop fiction, and the Beebo Brinker series remains iconic to this day.
The Price of Salt
Patricia Highsmith wrote this novel after being captivated by a blonde woman in a mink coat. According to the , Highsmith later said "Perhaps I noticed her because she was alone, or because a mink coat was a rarity, and because she was blondish and seemed to give off light."
Later retitled Carol and made into a movie of the same name starring Cate Blanchett and Rooney Mara, Highsmith's 1952 tour de force was the book that made Beebo Brinker possible, and it's one of the few novels she wrote with a happy ending.
And Playing the Role of Herself
You have the right to remain sexy. Caidence Harris has landed a role in the crime drama 9th Precinct, and is immediately attracted to her co-star, Robyn Ward. Caid doesn't think Robyn would ever be interested...but not everything is as it appears. If you ever watched CSI or Law & Order and pined for the female leads to kiss, Lane's story of love behind the scenes is right up your alley.
(You) Set Me On Fire
College life is a classic setting for lesbian love stories, and few have a voice so authentic as Tamaki's. After suffering a broken heart and being literally set on fire twice, teenage Allison has to decide whether following her heart is worth the pain that dogs her steps.
Hellcat's Bounty
For lovers of speculative fiction, this sci-fi western doubles as a lesbian romance! Anelace loves taking risks every day in her job, hunting carnivorous blob monsters for cash, but when she falls for the local medic, she begins to wonder whether she can still afford to be so cavalier with her life.
Huntress
Kaede and Taisin's perilous journey to visit the Fairy Queen could save their kingdom, but neither of them expected to fall in love along the way. This prequel to Yo's hit debut Ash is a beautiful fantasy romance for young adults.
RELATED: 10 Gay Romance Books You'll Love