If you're anything like us, you can't get enough of Outlander and the gorgeous, steamy, rugged (we could keep going …) Jamie Fraser. But why wait for just one Scotsman when you can have 14?
The men in these Scottish Highland-themed romance novels are sure to leave you as flustered as the delectable Mr. Fraser and have you wishing for a stiff breeze.
Ladies (and gents), get ready to book a one-way trip to Scotland!
Outlander
If you haven't read Outlander yet, what are you waiting for?
The first novel introduces us to Claire Randall, an English WWII combat nurse who has just returned home and is on a second honeymoon in Inverness with her husband, who had also been drafted in the war. While exploring the town Claire is drawn to a standing stone in one of the many ancient circles among the British Isles, and finds herself transported back almost 200 years, to a war-torn Scotland.
As an Englishwoman, Claire is in particular danger in Scotland—but the young Jamie Fraser takes it upon himself to protect the Sassenach. And Claire cannot help but fall for him, even as she worries about the first husband she left behind.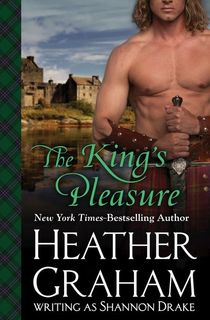 The King's Pleasure
Not only is Danielle d'Aville's town conquered by the English, but she's forced to marry the very same Scottish knight who led the attack. At first fueled by hatred, she soon begins to thaw towards her husband, with admiration turning into something else … As desire blooms, will she put aside her anger and betray her people for a chance at love? After all, he may have conquered her town, but will she let him conquer her heart?
Related: 10 Steamy Historical Romance Novels That Will Get Your Petticoats in a Twist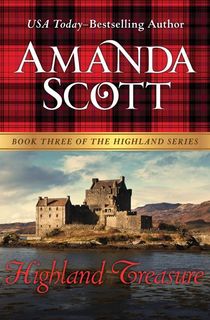 Highland Treasure
Amanda Scott's bestselling Highland series will have you booking a one-way ticket to Scotland in search of your very own kilted dreamboat. Mary Maclaine has the gift of Second Sight, but even she couldn't predict that she'd need the help from the one man she despises the most: Black Duncan Campbell—the man she blames for her first love's death. But when another Lord tries to force her into marriage, Duncan is her only hope, and SPOILER: he's actually innocent! Now not only must Duncan keep her safe, win her trust, and find the true killer, but he must also win her heart.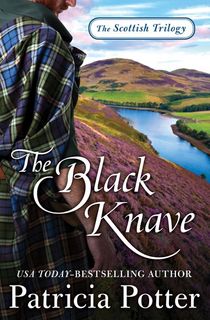 The Black Knave
The lovely Bethia has her priorities straight: She needs the legendary freedom fighter, Black Knave, to rescue her imprisoned Jacobite brother, and simply doesn't have the time to be married off to Rory Forbes, a crown loyalist and all around coward. Little does she know that Rory IS the Black Knave, and his cowardly exterior is nothing but a mask to hide his dangerous secret. As Rory's desire for his rebellious wife ignites, he must decide: Will he keep her in the dark or risk her life and reveal his secret in order to win her heart?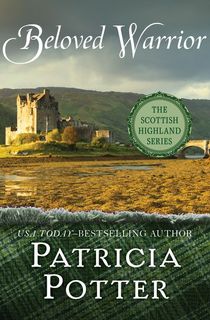 Beloved Warrior
When Scottish noble Patrick Maclean seizes control of the Sofia, the ship that's kept him enslaved for years, he doesn't expect the Spanish beauty that comes along with it … and neither does she! When Juliana Mendoza boarded the Sofia, she expected to be on her way to Spain, and a duty-bound marriage, not on a one-way trip to Scotland to join her captor in a plot to reclaim his rightful legacy. But soon his fierce demeanor gives way to a different man, one honorable and conflicted. Her warring feelings for Patrick erupt into a passion that leaves them both yearning for more. But Juliana is duty bound to another land—and another man.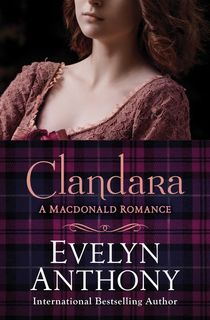 Clandara
Headstrong Katharine Fraser has done the unthinkable: She has fallen in love with the eldest son of her father's longtime enemy, James Macdonald. James is a nobleman with a notorious past who is ready to sacrifice his home and heritage for the woman he loves. But as always, fate has other plans and their beautiful wedding day ends in murder. Don't you hate when that happens? Torn apart by the tragedy they embark on separate journeys to save their beloved homeland. Will Katharine and James—torn apart by betrayal but still bound by love—find their way back to each other?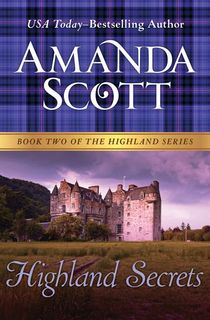 Highland Secrets
After saving her mother and pulling off a daring prison escape, Diana Maclean finds her own freedom hanging in the balance. Luckily, she's rescued by the mysterious (and dashing) Lord Calder, sparking an instant attraction. Too bad the Scottish rogue is part of the Campbell clan, loyal to the crown and her family's most treacherous enemy. When their paths cross again, they are unable to staunch the growing heat between them. Are they willing to set aside the legacy of hate and change the course of Scottish history … for love?
RELATED: The Best Historical Romance Novels That Will Steal Your Heart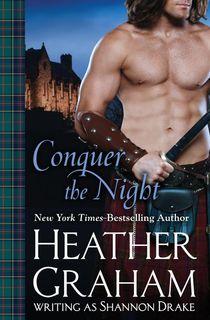 Conquer the Night
Sir Arryn Graham's hatred for Lord Kinsey Darrow burns with the heat of a thousand suns. Not only is the man responsible for the murder of his wife, but his son as well! In an act of vengeance, Sir Arryn kidnaps Lady Kyra—Lord Kinsey's betrothed—intending to claim her as his own. But Lady Kyra is not what he expects. This beautiful, strong-willed Scotswoman will not be anyone's pawn, particularly Sir Arryn's. But neither Sir Arryn nor Lady Kyra is ready for the irresistible passion they ignite in each other. Will they set aside their thoughts of revenge and risk their lives for each other?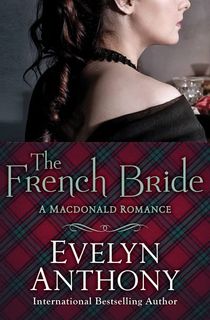 The French Bride
As you can tell, marriage wasn't a particularly rosy affair back in the past, and it's no different for Anne, a sheltered French heiress forced to marry a notorious Scotsman. But Charles isn't any happier about it. His marriage to Anne is purely financial, as his penchant for gambling has left his pockets rather bare. Though what was first a marriage for financial gain soon turns into something more, as Anne and Charles connect in the bedroom. There's only one problem (ok, there's more than one problem, but humor us) and her name is Baroness Louise de Vitale, Charles's mistress. Jealousy and deadly intrigue play out in the court of Versailles as the two women fight for the love of one man.
To Marry a Scottish Laird
Highlander Campbell Sinclair is no stranger to battle, so when he sees a lad attacked by bandits, he jumps to help, getting stabbed in the fray. The young lad, Jo, nurses Campbell back to health, and as a thank you, Campbell promises to see Jo and the important scroll he carries safely to their destination. But when he accidentally comes across the lad bathing in the river, Cam discovers that Jo is actually Joan. Taken with her beauty and fiery spirit he embarks on his own journey of seduction.
In Bed with a Highlander
If you've never read a Maya Banks book, you are in for a treat! Banks's steamy Scottish historicals give Diana Gabaldon a run for her money. This is book one in a series that introduces readers to three (Yes, THREE) unforgettable Scottish brothers as they risk everything for their clans and the women they love. We start off with Ewan McCabe, eldest brother, a fierce warrior ready to take back the land that is rightfully his. Nothing will stop Ewan from fulfilling his legacy … that is, until Mairin. The illegitimate daughter of the king, she possesses prized property that has made her a pawn—and wary of love. So she's not quite onboard when she's forced to marry Ewan, but his tender touch and sweet caress soon change her mind. And as war draws near, Mairin's strength, spirit, and passion challenge Ewan to conquer his demons—and embrace a love that means more than revenge and land.
A Gentle Feuding
Duty demands that Sheena wed the feared Scottish laird Jamie MacKinnion in order to end the violent feud that has devastated her family for years. Though she'll wed for her clan, she'll keep her heart to herself … or at least she'll try. Pride gives way under Jamie's fiery touch and her heart begs her to yield to the throws of passion.
If You Dare
With If You Dare, Cole introduces a thrilling new romance trilogy featuring fierce Scottish brothers with dangerous lives, dark desires, and a deadly curse. I mean, I'm in … are you in, readers? Thought so. Lady Annalia despises her fiancé, General Pascal, but she must marry him in order to ensure her brother's life. Her plans go awry when she's kidnapped by the rogue mercenary Courtland MacCarrick. Now she must fight against her inexplicable attraction to her Highlander captor and return to the general in time to save her brother's life. Will she succeed or give in to temptation?
When A Scot Ties the Knot
When the shy and hopelessly awkward Miss Madeline Gracechurch is faced with the London marriage mart, she does what generations of awkward young ladies do: she invents a boyfriend. And boy does she ever! Her imaginary Scottish sweetheart, Captain Logan MacKenzie, is handsome, heroic, and devoted as only an imaginary lover can be. And thanks to his tragic, and perfectly timed, death at sea, he's also a great excuse to avoid all London society requirements. That is, until her imaginary Scottish Captain shows up at her door, a very real man with very real desires for one Miss Madeline Gracechurch.
This story was first published on Early Bird Books.
This post is promoted by Open Road Media. Thank you for supporting our partners, who make it possible for A Love So True to celebrate the romance you love.
Featured still from "Outlander" via Sony Pictures Television