Season 25 of The Bachelor is underway, featuring titular hunk Matt James. Bachelor Nation fans have a season ahead of us full of home towns, group date drama, fraught rose ceremonies, and more.
But where do Bachelor addicts turn after the final rose (other than Bachelor in Paradise, of course)?
These eight romance novels for fans of The Bachelor and The Bachelorette are full of the romance, excitement, and glamor that make the long-running reality series so addictive.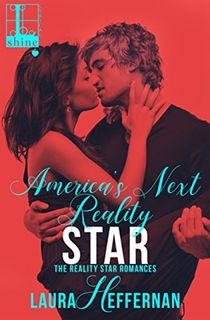 America's Next Reality Star
Jen finally has the life she's always wanted — then, in an instant, she loses her boyfriend, her job, her apartment and all her plans for the summer.
When a wild stroke of fate gives her the opportunity to join the reality TV competition The Fishbowl, Jen decides she has nothing to lose.
With the eyes of the whole nation on her and her fellow contestants, Jen competes for $25,000 — and tries to decide if the budding romance between her and contestant Justin is real, or just for show.
RELATED: 13 Great Contemporary Romance Novels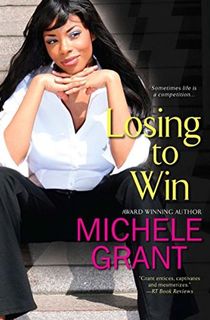 Losing to Win
English teacher Carissa comes from Belle Haven, Louisiana, a town that's still struggling economically from the aftermath of Hurricane Katrina.
Like many in Belle Haven, Carissa is worried about money. So when she has the chance to join the weight loss reality show Losing to Win, Carissa agrees, but she never could have expected all the twists and turns producers throw at her.
Carissa is shocked to learn that she'll be joined on the show by a longtime enemy, a secret admirer, and her ex-fiancé. Can any prize be worth dealing with her ex on national TV?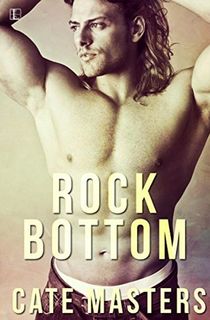 Rock Bottom
Jet Trently isn't a has-been, but he's on his way — the rocker is reduced to playing his biggest hits, and is even starring on his own dating reality show, Rock Bottom.
Music journalist Billie has been a fan of Jet all her life, but she's not thrilled when an assignment sends her to Malibu to cover the sellout superstar's TV series.
When Billie hears Jet's new music, she realizes he's still got the heart that made him a star years ago — and she's starting to fall for him, too. Will Jet's reality show romances prevent their real relationship from ever getting off the ground?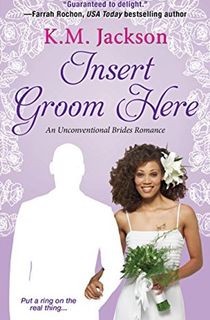 Insert Groom Here
PR professional Eva knows how to craft a narrative — even when she's at the center of the story.
After Eva is left at the altar during a televised wedding, her reaction becomes an internet sensation. Eager to revamp her image, Eva launches a reality TV segment where she tries to find a new groom within a month.
But that would be a lot easier if Eva wasn't so distracted by Aidan, the smartass producer who made her breakup breakdown go viral.
The Selection
The first novel in the bestselling Selection series (soon to be a Netflix movie!), this dystopian romance follows a competition in which 35 young women are forced to compete for a chance to join the upper crust, and win the love of Prince Maxon.
Most girls are overjoyed for the chance to change their fortunes with the Selection. But America Singer is already in love when she's forced into the competition, and not looking to change her fortunes — until she meets the prince.
The Perfect Letter
It's true — Bachelor host Chris Harrison is also a member of Romancelandia.
This love triangle romance follows Leigh, an ambitious editor with the perfect life mapped out in New York. Then she returns to her hometown in Texas, bumps into her ex Jake, and starts to question the life she's crafted.
Can Leigh give up her vision of a picture-perfect future for a chance at true love? Add in a dash of mystery, and The Perfect Letter is a drama-filled romance novel Bachelor fans will enjoy.
One to Watch
Bea Schumacher is a plus-size fashion blogger who loves to watch Main Squeeze, a reality dating show where multiple contestants vie for the attention of one person. And no one is more surprised than she is when she's offered the chance to be the show's next star.
Being surrounded by hot men looking to impress her sounds fun, but Bea also sees this as an opportunity to get a larger audience for her blog and show the world that television shows have room for people of all sizes. She decides to show up, play the game, and definitely, definitely not fall in love.
Related: 8 Plus Size Romance Novels That Show Love Comes in All Sizes
The Consequence of Revenge
If you love The Bachelor, there's a good chance you love Love Island, too — in which case you'll fall hard for The Consequence of Revenge.
After being brutally dumped, Max loses his mojo. Some well-intentioned friends forge his signature on a contract, and before you can say 'pull you for a chat,' Max is a bachelor on the wildly popular reality show Love Island.
He's got 24 women competing for his heart, but Max has his heart set on Becca, who already turned him down before the cameras started rolling.
When things with Becca starts heating up, Max doesn't know if she's after the prize money, or him.
RELATED: 7 Fake Relationship Romance Books
This post is sponsored by Open Road Media. Thank you for supporting our partners, who make it possible for A Love So True to celebrate the romance stories you love.