In our humble opinion, "opposites attract" romances are some of the most fun to read. Whether it's a strait-laced person falling in love with a rebel or a shy character falling for a cocky one, it's always fun to see personalities clash. And the eight books below show how sometimes, a partner who pushes you out of your comfort zone is exactly what you need.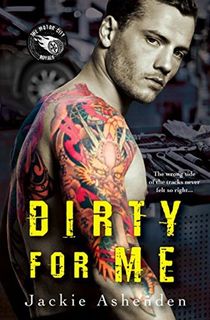 Dirty for Me
Ezekiel "Zee" Chase has a complicated past. Born into a major crime family, he ran away from that life as a teenager and carved out a life for himself as a mechanic. By night, however, he's the most infamous warrior in Detroit's underground fighting scene. It's no wonder he's loved by women, but he's not exactly Tamara Eliot's type.
An ambitious career woman in the corporate world, she's not looking to be tied down by a knuckle-busting bad boy with a closet full of secrets, but the chemistry is impossible to ignore. The more they fight it, the hotter it becomes, but their respective baggage can't be overlooked—at least, not for long.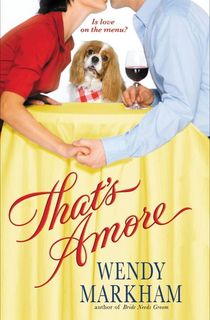 That's Amore
Ralphie Chickalini is engaged to the perfect woman. Francesca Maria is beautiful, an incredible cook, and everyone in his family loves her. So why is he getting such a strong case of cold feet? When Ralphie bumps into two psychic sisters at a New Year's Eve party, his life takes a very unexpected turn.
Tammy says that she's channelling the spirit of Ralphie's dead father who wants to help him find true love, while her sister Daria wants out of the psychic business, even though life keeps pushing her back into it, and back towards Ralphie.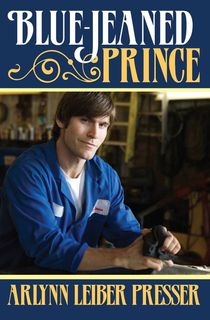 Blue-Jeaned Prince
Jewell Whittington grew up rich, a marked contrast to Clay DeVries, the hard working mechanic who doesn't have a cent to his name. She's never paid much attention to him despite his aching love for her. Many years later, Clay manages to scrape together enough money to buy the local garage. He stops to help a stranded motorist and discovers that it's Jewell.
Jewell is now penniless, but still haughty and used to having everything done for her. Money can't buy you love, but what if the wealth gap and all of its expectations proves to be too much of a hindrance to true happiness?
The Earl I Ruined
Lady Constance Stonewell loves to cause trouble with her gossip column, but her mostly harmless scheming has seriously backfired. A screed against the Earl of Hapthorp, a singular bore who clearly hates Constance, leads to a serious hit to his reputation, right as he's trying to get a bill passed in the House of Lords.
Stricken with guilt, Constance does the only thing that makes sense and offers to stage a whirlwind fake engagement to repair his good name. But soon, she discovers that her faux-fiance isn't the dullard she took him for, and that the tawdry gossip she wrote about him and his reported enjoyment of the kinkier things in life may be rooted in the truth...
Related: 7 Fake Relationship Romance Books That Will Make You Have Real Feelings
The Deal
Who can resist a tale of the quiet girl and the cocky boy? Hannah Wells is a music major at college and classic straight-A student. She's also the only person who got an A on the recent philosophy exam.
Garrett Graham is the captain of the college's prestigious hockey team but he's facing the threat of removal from that position unless he gets his GPA out of the gutter. He begs Hannah to tutor him. She says no, but he makes a curious offer of a fake date that leads to a relationship well beyond mere homework.
But it's not all happiness and kissing. Hannah's been through some very traumatic moments in her life, and Garrett wants to help her to become more comfortable not only with herself but with the act of intimacy.
A Gentleman in the Street
For a very brief moment in time, Akira Mori and Jacob Campbell were step siblings, but it's been years since they've interacted, although the chemistry is still there. Now, Akira is a billionaire businesswoman who takes no prisoners and never sacrifices her own pleasure, and Jacob is quiet, responsible, and committed to being his younger siblings' guardian.
He's never let himself give into his darkest desires, Akira being one of them, but it doesn't take long for her to strip him bare (in more ways than one) and open up a whole new world of pleasure.
Bet Me
For lovers of contemporary romance, Jennifer Crusie's Bet Me is one of the absolute must reads of the genre. It's the ideal primer for any romance novice, and for good reason. It's been 18 years since this story was published, and it's still as vibrant and funny as ever.
Minerva Hobbs, known to her friends as Min, is dealing with a messy break-up when she gets asked to dinner by a handsome jerk named Calvin Morrissey. He's only doing it as a bet, so of course Min has to mess with him in revenge. After that "date", they agree to cut their losses and move on, but life keeps throwing them together, usually accompanied by some sort of zany scheme, crazy ex, or batches of Krispy Kreme donuts. Maybe, just maybe, Min and Cal can find some sort of truce… or something much more.
Related: 14 Scintillating and Satisfying Enemies to Lovers Romance Books
Glitterland
Once upon a time, Ash Winters was the bright young thing of the modern British literary scene, a talent set to be the next big name in this elite world. Now, he's reduced to writing pulp novels and spends most of his time dealing with his crushing depression. He's not exactly happy to be alone but it seems easier than dealing with others.
But then, a chance encounter throws him into the arms of Darian Taylor. He couldn't be more different from the solemn and buttoned-up Ash: He's an aspiring model with a love of fake tan, glitter, and fashion. Darien, by his own admission, isn't a great intellectual but he makes Ash laugh for the first time in too long and he seems like a wonderfully garish light at the end of a dark tunnel. Can Ash deal with his tumultuous emotions and put aside his preconceptions to find joy with an Essex boy?
Related: Boy Meets Boy: 15 Gay Romance Books You'll Totally Love
Featured photo: Kristina Litvjak / Unsplash