Sally Thorne's hilarious and spicy rom-com The Hating Game was an instant hit when it was released in 2016. For lovers of a good old-fashioned enemies-to-lovers romance, this novel had it all: warring colleagues, steamy chemistry, stolen kisses in the elevator, and enough drama to keep even the most casual readers hooked.
Now, with the movie adaptation on the way, there's no better time to return to the book and check out a few other romances in the same vein. We've got eight other titles for you to check out if you want more stories like The Hating Game.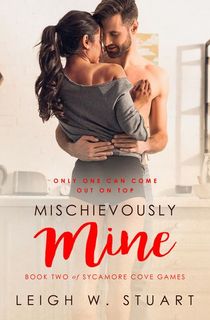 Mischievously Mine
Sandra Kelly is the no-nonsense face of her town's local news outlet, and it's her take-no-prisoners approach to her work that's made her one to watch. Now, she has a prize in her sights: winning the Townsperson of the Year contest, which will surely lead to a promotion.
Her competition: Cooper Hall, her long-time nemesis. They signed a peace treaty years ago after an endless war of pranks and tricks that drove them both wild. But now they both want to win their town's top honor so it's time to return to their old ways, albeit with a new saucy twist.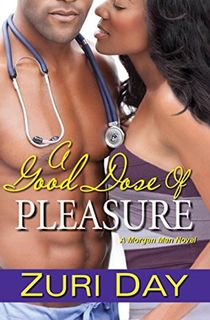 A Good Dose of Pleasure
When artist Anise Cartier leaves Nebraska for Los Angeles, she's hoping to make a fresh start of her life and leave behind the pain of her past. Once in town, she finds a welcoming committee in the form of one very handsome doctor, Gregory Morgan.
It's just a shame that he's there for business, not pleasure, and that said business involves setting up a new multi-million-dollar research center on the broken-down artist community where Anise plans to set up shop. She's not willing to move and he won't give up on his dreams, and to make it more complicated, their mutual attraction has only grown more heated.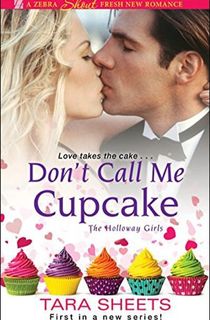 Don't Call Me Cupcake
Emma Holloway, like her grandmother before her, bakes wishes into her delicious cupcakes which have the power to grant the recipient their sweetest of dreams. She's delighted to pass on such a gift to the world, but maybe not Hunter Kane. The charming newcomer to town gets three Sweet Success cupcakes from Emma, which is bad news for her because he's setting up a new bakery that will be her major competition in town.
To make matters worse, the town committee has decided to split the upcoming summer festival contract between the two, so now they have to work together! But she can't afford to split her profits. Her solution: create a recipe that will make Hunter leave town permanently.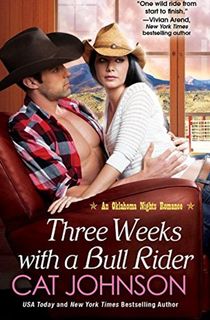 Three Weeks With A Bull Rider
Cowboy Jace Mills is trying to move on from his ex-girlfriend, but she's got a tight rein on him and their messy past keeps getting in the way of his present. It's much easier to stick to the rodeo circuit, where bucking bulls prove far more predictable than fiery exes.
But then Tara Jenkins turns up, a sports doctor who is also his best friend Tucker's sister. The pair of them put up with each other for Tucker, which is tough enough before their chemistry turns sexual...
The Spanish Love Deception
TikTok has fired a lot of novels to the top of bestseller lists. Elena Armas saw her self-published rom-com The Spanish Love Deception reach new heights of popularity that led to the book being picked up by a major publisher and translated into more than 16 languages! It's not hard to see why BookTok was charmed.
Catalina Martín has to find a date for a wedding trip to Spain so that she can avoid yet another round of meddling and sympathy from her family. Aaron Blackford seems like the perfect candidate but the pair of them can barely stand the sight of one another. Sadly, she's out of options, and she only needs to put up with him for a few weeks. What's the worst that can happen when your enemy agrees to be your fake boyfriend?
It Happened One Summer
Piper Bellinger is your typical wild child heiress, a girl who loves nothing more than champagne, parties, and toying with the paparazzi. Unfortunately, that lethal combination has led to a night in jail, so Piper's stepfather decides she needs to be cut off. This spoiled brat needs to learn how to look after herself, so what better way for her to serve her punishment time than by running her late father's crumbling dive bar off the coast of Washington state?
It's there that she meets Brendan, a surly bearded sea captain who thinks she won't last a day in Westport. But Piper is determined to show the world that there's more to her than what the press sees. If only the infuriating Brendan would get out of her way. He's proving to be an immense distraction in all the right ways.
Pride and Premeditation
Pride and Prejudice helped to lay the groundwork for the enemies-to-lovers trope, so how do you make it even juicier? Add murder! Tirzah Price's novel reimagines the classic as a scandalous murder mystery, wherein the young Lizzie Bennet decides to become an amateur detective among the debutantes of London high society.
She's convinced that the authorities have arrested the wrong man and vows to find the true culprit. She'd rather do it herself too, but a certain young lawyer named Fitzwilliam Darcy keeps interfering with her work. Surely it's impossible for goodness and true love win the day at the same time?
Conventionally Yours
Conrad and Alden play in an LGBTQ gaming group, but friends they most certainly are not. Conrad Stewart is cocky, charming, and loves a bit of trash-talking, while Alden Roth is a guarded perfectionist with no time for show-offs. When they hear about a fan convention in Las Vegas and a high-stakes tournament that could fire them onto the professional circuit, they reluctantly agree to take a cross-country road trip together.
Their rivalry is forced to take a backseat yet neither of them expected to find common ground with one another beyond the game that brought them together. Can this newfound kinship survive the competition, one that both of them are desperate to win?