Spice up your summer with romance books featuring firefighters. While these strong and brave people are often protecting the lives of others, we love reading stories where they become a bit more vulnerable—and a bit less, um, clothed.
Here are ten firefighter romance novels that will make you feel all sorts of emotions. Make sure you know where your local fire station is, because these books are guaranteed to make you need a cool down.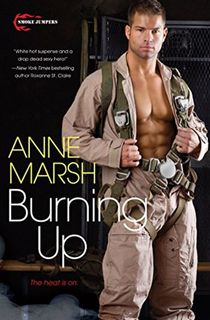 Burning Up
Jack Donovan is a smoke jumper, a specially trained firefighter who deals with remote wildfires and is sent onto the site of the disaster via parachute. It's a dream job for an adrenaline junkie like Jack, to fly into the infernos of the California hills and save the day.
None of that, however, has prepared him for the one woman he forever regretted walking away from. Lily returned home to her small town after a stalker turned arsonist and drove her from her home. She turns to Jack for help before it's too late, and soon, their hopes of a second chance seem more real than ever.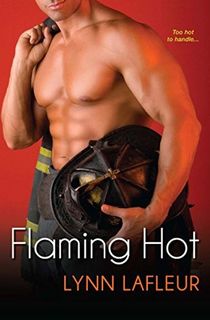 Flaming Hot
The volunteer firefighters of Lanville, Texas, are strong, dedicated, and sexy as all hell, which is great news for any single woman in need of rescuing. Lynn LaFleur's trio of novellas introduces readers to a fiery squad of heroes, including Quade, Cort, and Kirk, each of whom have dark secrets, past heartbreak, and their own heroines to seduce.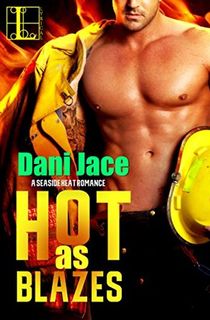 Hot As Blazes
JoAnn Mercer was on the verge of surfer stardom when her career took a nosedive thanks to a backstabbing ex. She needs a new job, ideally something that will get her mind off her past and give her focus for the future. Returning home to the Outer Banks of North Carolina, she joins the local fire fighting squad, hoping it'll be reasonably uncomplicated.
But then it turns out that one of her new colleagues is Ray Andrews, a war veteran and old crush. Both have complicated pasts and a lot of trauma to deal with. Is there room for romance?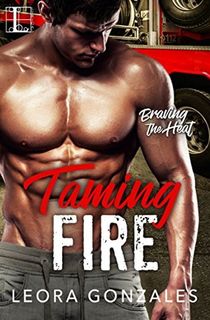 Taming Fire
Yoga instructor Louise Pine is used to looking out for everyone else. To her friends, family, and local community, she's a miracle worker who can deal with any situation, no matter how unexpected. Still, she's not entirely prepared for the hunky firefighter who literally crashes into her backyard.
Nix Jones responds to a 911 call that turns out to be a hoax, but he's not as mad once he meets Louise (even if she's hardly in the mood to flirt during their first interaction). Sparks soon fly, but it's not easy being with a firefighter who is always on call and putting his life on the line.
Playing with Fire
As the only female firefighter at Engine Co. 6, Alexandra Dempsey deals with a lot of nonsense. Her chauvinist male colleagues don't think she's strong enough for the job. Their wives and girlfriends think she's out to seduce their men. Her foster brothers want to wrap her up in cotton wool and keep her safe from everything. And not even saving the life of Chicago's Mayor gets her any credit, especially from him.
Eli Cooper is maybe the hottest politician in the city, but his ratings are plummeting and chances of re-election are ever-narrowing. Being saved by the city's top female firefighter brings along some good press, so why not ride the wave of this feel-good story until his poll numbers improve? Sure, he's technically her boss and they don't seem to like one another all that much, but the chemistry is there. They can fake it for a while, right?
Related: 7 Fake Relationship Romance Books That Will Make You Have Real Feelings
Consumed
In-between her long-running Black Dagger Brotherhood series, J.R. Ward started the Firefighters series. Arson investigator Anne Ashburn has a past full of terrible memories, including a bitter family legacy and time as a firefighter that didn't end well. Now, she looks into arson cases and has been called upon to uncover the culprit of a string of suspicious fires in her hometown.
Fireman Danny McGuire is one of the best in the business, but things are falling apart for him, and matters have only gotten more complicated with the return of Anne. They team up together to find the fire starter, which grows all the more complicated when the arson seemingly starts to target her.
Heat Exchange
Lydia Kincaid returns to Boston to support her sister as her marriage falls apart. That means returning to the tight-knit firefighter community of the city that includes her father, her brother, and, unfortunately, her ex-husband. Lydia worked hard to establish her independence from this world, but the pull of that familiar comfort is tough to ignore.
It's made all the more complicated by her brother's handsome friend Aidan Hunt, another firefighter. Their flirtation is fiery but she's off limits to him: He can't date the daughter of his hero, the sister of his friend, and the ex-wife of a colleague, can he? If he's forced to choose between Boston Fire and Lydia Kincaid, who wins?
Chasing Fire
Pamela Clare's Colorado High Country series follows the elite members of the Rocky Mountain Search & Rescue Team, located in the picturesque small town of Scarlet Springs. The seventh book, Chasing Fire, crosses over with her beloved I-Team series and follows up with all of the romantic relationships readers know and love.
Fire chief Eric Hawke of the Scarlet FD is committed to keeping his town safe, especially since it feels like it's only a matter of time before the next big wildfire. He's done everything he can to prepare his crews for the inevitable, but even then, nothing can save them from the bureaucratic nightmares that risk seeing Scarlet Springs burn to ashes. Fortunately for him, a few faces familiar to Clare fans are in the area and they're reading to help join forces with Scarlet FD to save the day.
Consumed by You
Dog trainer Cara Bailey has never been able to get over her seemingly unrequited crush on the irresistible firefighter Travis Jansen. He's a confirmed bachelor with something of a playboy reputation so she knows he's hardly long-term material. The only thing to do is get him out of her system so she can move on, so a no-strings-attached fling is perfect, right?
Chasing Fire
When in doubt, turn to Nora Roberts. The undisputed queen of romance has a book for every occasion thanks to her wildly prolific nature and a back-catalog that contains literally hundreds of titles. Roberts is especially adept at romantic suspense books, which brings us to Chasing Fire.
Rowan Tripp is a member of one of Missoula's most elite firefighter squads, a job that's been her life thanks to her legendary father's time in the field. Nothing thrills her as much as taking on an all-consuming blaze of fire. Among this year's rookie squad is Gulliver Curry, a hotshot with big dreams of following in the footsteps of the near-mythic Lucas Tripp. He never expected to butt heads with his hero's incredible daughter, but she's not interested in mixing business with pleasure, especially since she's still haunted by the death of her partner the season prior. And now there's a rotten apple among their bunch who could cause deadly trouble...