3.1415926535... You get the picture. March 14 is Pi Day, an annual celebration of the mathematical constant π. Celebrate the day by seeing how many numbers of pi you can remember, or eating lots of pie, or reading some delightfully nerdy romances!
We've got eight titles for you to choose from, featuring STEM heroines, knitting heroes, and proud geeks getting their happy ever afters.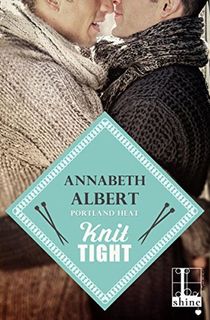 Knit Tight
One of Portland's hottest young baristas, Brady is famous for his caffeinated marvels, turning mundane cups of coffee into culinary art. Every Wednesday—aka "Knit Night"—hordes of women and their needles descend on the coffeehouse to mix yarn with cappuccinos, and to moon over Brady.
But his sight is elsewhere: Evren is the sexy nephew of Brady's sweetest customer, the owner of the yarn shop down the street. It doesn't take much for Brady to become absolutely smitten with him, but when it comes time to ask him out, he unravels. If Brady hopes to warm up more than Evren's coffee, he'll have to find a way to get close to him.
Related: Boy Meets Boy: 15 Gay Romance Books You'll Totally Love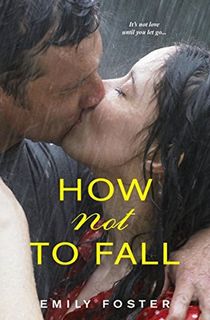 How Not to Fall
Annabelle Coffey is an empirical thinker, at her most comfortable when dealing with the cold hard numbers of data and scientific formulae. When it comes to other people, especially men, things get murkier. But that's all going to change after she asks Dr. Charles Douglas, the postdoctoral fellow in her lab, to have sex with her.
He's gorgeous, intelligent, and super charming. And he turns her down, fearful of the ethical issues. But in a few weeks, Annie will graduate, and as soon as she does, their close friendship can blossom into something more physical. They can spend one amazing summer together before she leaves for graduate school. Yet nothing could have prepared either Annie or Charles for chemistry like this, or its unexpected consequences.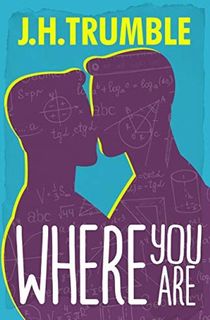 Where You Are
Robert Westfall's life is not going well. His father is terminally ill, his boyfriend is distant, and all the plans he's laid out for his future seem impossible and less desirable by the day. The only place where he seems to be in total control is math class, the one space where every problem has a solution.
Robert's math teacher, Andrew McNelin, watches his best student floundering and crosses the line from professional to personal to look out for him. Soon, their relationship deepens and enters territory that could get both of them into serious trouble.
Related: 17 Forbidden Romance Books to Heat Up Your Reading Life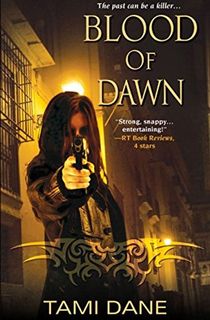 Blood of Dawn
Sloane Skye is a natural born skeptic, which one wouldn't think would make her a great fit for FBI's new Paranormal Behavioural Analysis Unit. Yet being a profiler for this curious group is kind of perfect for her, an old-school geek who tries to find reason in the most unusual of circumstances.
Unfortunately, all the incredible things she's seen can't prepare Sloan for the ultimate horror show: returning to her old high school. Something is draining blood out of local teenage girls while they sleep and it's up to Sloane to track down the killer before it's too late.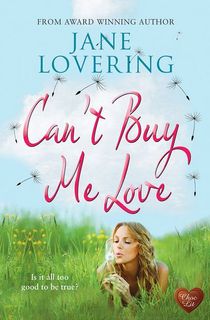 Can't Buy Me Love
When Willow was a student she had a crush on Luke, but he never really noticed her. Ten years later, when they run into one another, she's a different person, one with a new look and a rather substantial inheritance to her name. Maybe now she can be his dream woman.
Then her brother introduces her to Cal, a nerdy computer lover who isn't exactly a social animal. Yet he and Willow get on like a house on fire. He seems like a friend she could use right now, especially as her new riches prove that it can be hard to trust others and their intentions. Luke is meant to be her dream man, so why is Cal suddenly the one who she can't stop thinking about?
Related: 8 Exciting Romance Books for Geminis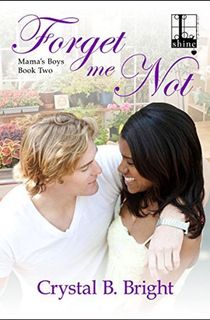 Forget Me Not
Only one woman could make NFL star Gideon Wells walk away from the Super Bowl: his wonderful loving mother, the woman who adopted him and his two brothers as children, crossing racial barriers to do so. So, when she suddenly falls ill, Gideon doesn't think twice about dropping everything to take care of her and the flower shop she's run for most of her life.
His new colleague is Janelle Gold, a gorgeous bookworm who prefers plants over sports, brains over brawn. Gideon, the epitome of a jock, isn't her usual type but there's something about him that keeps her intrigued. After all, they do say that opposites attract.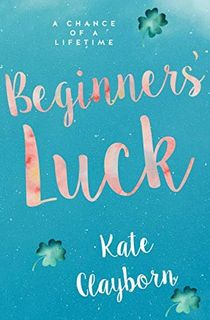 Beginner's Luck
Kit Averin is your typical introvert science nerd. She lives a quiet life working at the university and sticking to the safe route. She's the kind of girl who, when given a surprise cash windfall, buys a house with it. The last thing she needs is to be distracted by a handsome corporate recruiter who is determined to headhunt her, among other things.
Ben Tucker is fixed on getting Kit to take his big cash offer, but she's not as easy to win over as he thought she'd be. Still, he's willing to put in the time, especially when sticking around for the summer gives him a chance to reconnect with his dad. But the longer he stays, the more Kit makes him question his own plans - and who he wants to spend his future with.
Related: 5 Kate Clayborn Books Every Romance Fan Should Read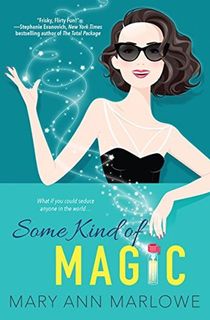 Some Kind of Magic
Biochemist Eden Sinclair is used to working among strange chemicals and even stranger people, which means she doesn't have a lot of time for love. Things get messy when she tries a new scent before a night out, not realizing that she's spritzed herself with a new formula designed to enhance one's pheromones.
Her new irresistible scent leads to one incredible night with a gorgeous rockstar, Adam Copeland. Suddenly fearful that Adam only likes her for her smell, Eden keeps using the perfume to keep him hooked, but only being liked for your stench isn't ideal. Can Eden ditch the science and see if love will prevail?