Creating stirring and endearing romances, Kate Clayborn writes "books that make you laugh, cry, and happy sigh."
Her novels feature independent and capable female characters who navigate the ups and downs of life and love. With a good sense of humor, these smart and strong heroines confront the hurdles of their busy lives and the unforeseen twists and turns of fate. They balance complicated family relationships, loyal friendships, and of course, budding romances, as they fall unexpectedly– yet undeniably– in love.
The author of six novels, Clayborn has long been passionate about writing. She published her debut novel and the first of her A Chance of a Lifetime series, Beginner's Luck, in 2017. The story of a surprising romance between a successful scientist and a persistent job recruiter was not only praised, but also awarded a RT Book Reviews Seal of Excellence.
Related: Kate Clayborn Shares Her Favorite Contemporary Romances
Building on her success from Beginner's Luck, Clayborn added to the series with the romances Luck of the Draw and Best of Luck in 2018. Since then, Clayborn has published two more standalone novels, Missing Christmas and Love Lettering, with another novel, Love at First, coming out in February 2021.
Clayborn's romances have earned widespread acclaim from critics and eager anticipation from fans. They have been featured everywhere from the New York Times and the Washington Post, to Oprah Magazine and Buzzfeed. Warm and thoughtful, Kate Clayborn's novels are the perfect addition to any romance fan's reading list.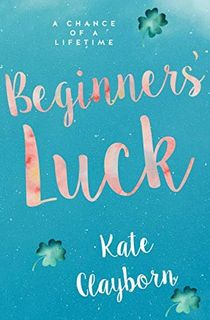 Beginner's Luck
The first in the A Chance of Lifetime series, which follows three friends after they buy a winning lottery ticket, Beginner's Luck centers on Kit Averin. An intelligent scientist, happy to enjoy her life as it is, Kit devotes her lottery winnings and spare time to fixing up an old home.
But when Ben Tucker, a corporate recruiter, comes along to offer Kit a job, her ordinary routine gets an unexpected shake up. He is handsome, easy-going, and surprisingly undeterred when she turns down his company's original offer. As Ben stays to win her over on the company's new position, Kit finds that he is winning her heart in the process.
Related: 8 Modern Romance Novels to Cozy Up with This Winter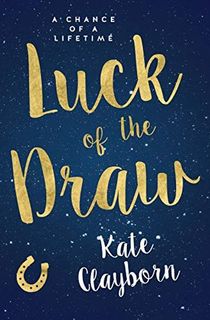 Luck of the Draw
After collecting the funds from the lottery ticket she bought with her friends, Zoe Ferris finally has the means to leave her stressful (and often ruthless) job as a corporate lawyer. Though she is relieved to say goodbye to the job, she can't seem to put one of her firm's recent cases behind her.
Trying to make amends for the way her firm handled the wrongful death case, Zoe visits the O'Leary family. There, Aidan O'Leary asks Zoe for a strange favor—to pretend to be his fiancée—to help him win the bid for a campground he hopes to dedicate to his late brother. Though Aidan swore he would never forgive Zoe, their act becomes something more in a romance Buzzfeed calls "hilarious and moving and sexy."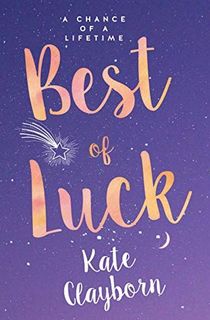 Best of Luck
With the new lottery winnings come new opportunities for Greer Hawthorne. Investing her money in the education she always wanted, Greer is finally about to graduate when a silly mishap threatens to derail her dreams.
However, Alex Averin, home from his exotic travels for Kit's wedding, is a renowned photojournalist and the perfect person to help her out of her problems. As the two work together on Greer's final photography project, their passion grows—but will their different ideas for the future lead them to grow apart as well?
Missing Christmas
Perfect for the holidays, Missing Christmas centers on two longtime friends. Kristen and Jasper have known each other for what seems like ages, and now that they're running a business together, they've become fixtures in each other's lives.
When an unexpected kiss breaks down professional and personal boundaries between them, the two have to sort out their buried feelings. But with a big contract in the works and Christmas coming up, it is not as simple as it may seem. In fact, it might just take an act of nature for Kristen and Jasper to realize their love for one another in this charming story filled with flurries of snow and emotion.
Love Lettering
While her careful hand helps her creative lettering business thrive, it is Meg Mackworth's perceptive eye that gives her a special sense for people and relationships.
And when Ried Sutherland and his show-stopping fiancée ask her to design their wedding invitations, she is already certain their relationship won't last. Sneaking a secret message into their invitation, Meg is sure her subtle warning went unnoticed– until Reid shows up a year later and asks how she knew his marriage would fall apart.
As the two open up, Meg and Reid are drawn to each other, and this time, the signs—and their true feelings—can hardly be hidden.
This post is sponsored by Open Road Media. Thank you for supporting our partners, who make it possible for A Love So True to celebrate the romance stories you love.
Feature Image: Avinash Kumar / Unsplash.