Looking for a military romance—that subgenre full of strong, noble characters who serve their country while marching towards a happily-ever-after with the love of their life? Any of the 18 novels below are enough to re-enlist you as a romance reader, between sweet moments, steamy kisses, and plots that will put a smile on your face.
The Darkest Hour
This romantic suspense RITA Award nominee will tug on your heartstrings. Former Navy SEAL Ethan lost his wife, Rachel, a year ago—or so he thought. When he learns Rachel might still be alive, Ethan will stop at nothing to infiltrate a dangerous drug cartel to bring her to the safety of his arms.
Written by New York Times bestselling author Maya Banks, the start to the KGI special ops series is an excellent beach read that offers plenty of action — in all senses of the word.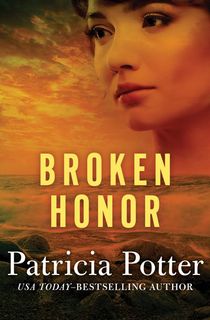 Broken Honor
After enduring an intensely restrictive childhood in a military family, Amy Mallory promised herself she would never fall for a soldier. But once she stumbles upon her grandfather's hidden documents from the battlefield, she finds herself second-guessing her initial vow.
When the proud Colonel Lucien Flaherty's family military history is smeared by a scandal, his journey to clear the family name leads him straight to Amy. With the two now together, they find themselves embroiled in a confounding mystery — and unexpected passion.
Wild Card
The first in steamy romance writer Lora Leigh's Elite Ops series, Wild Card once again features a hot Navy SEAL. This time, it's SEAL Nathan's wife, Bella, who presumes he is dead after a botched mission. But three years later, he shows up as a changed man with a new identity.
Can Nathan protect them both, especially since they can't keep their hands off each other? Heads up, erotic romance readers: One Goodreads review claims this one is "definitely a contributor to global warming."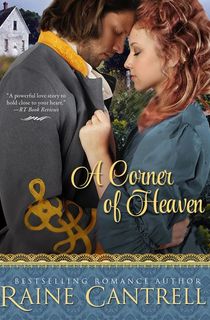 A Corner of Heaven
In this historical romance novel, Colonel Colter Saxton encounters his long-lost lover Elizabeth in Confederate Richmond just before the start of the Civil War. Elizabeth left Colter years ago to marry another man, and never offered a reason that satisfied Colter's longing. When Colter meets Elizabeth's young daughter Nicole, Elizabeth explains that Nicole is in fact his daughter.
Determined to win back the heart of Elizabeth, and earn the title of "father" from Nicole, Colter will stop at nothing to become the man his family needs and protect them from the looming threat of war.
The Night Is Mine
I'm all for more female characters in the military, like the heroine in M.L. Buchanan's start to the Night Stalkers series. Emily is an incredible helicopter pilot, but when she needs to go undercover as the personal chef for the First Lady to protect her, duty sends her flying in another direction. But her commander, Major Mark, can't stay away. Passion and covert ops are a lethal mix, especially when we're talking the White House. But they also keep the pages turning in this sexy suspense.
An Honorable Seduction
A Harlequin Desire, Brenda Jackson's latest release is a sexy interracial romance between Navy SEAL David and Swan, the woman he's supposed to seduce as part of his mission … but ends up truly falling for.
Romantic Times chose this as a top pick when it came out in May, praising the popular and prolific Jackson for her "expert writing and a network of evocative characters readers can rally behind." Come for the fake relationship, stay for the real emotions.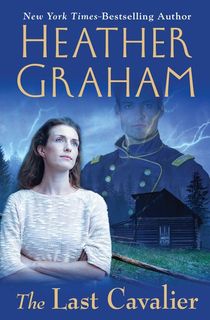 The Last Cavalier
Outlander fans, this one's for you. Confederate Captain Jason Tarkenton was fighting for his life on the battlefield when suddenly the ground beneath him cracked open and swallowed him up. In another time period, Vickie Knox spent most of her childhood listening to her grandfather's stories about the Civil War.
When she agrees to participate in her Virginian town's reenactment of one of the battles, she stumbles upon Jason, who is also dressed in similar old-fashioned clothing. Jason takes her captive, but realizes that truth once Vickie explains that he is in fact in the future. The two quickly fall in love, despite knowing that Jason's presence in Vicki's time period can affect the course of history. How much are they willing to sacrifice for a future together?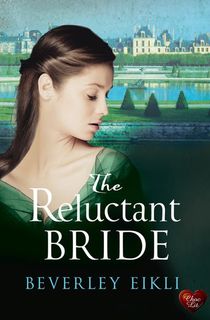 The Reluctant Bride
After her fiancé dies in one of Napoleon's battles, Emily Micklen is left pregnant, alone, and grieving. Facing the possibility of being shunned from her family, Emily is forced to marry the reserved and stoic Major Angus McCartney. But underneath Angus' impenetrable exterior lies a man who has suffered loss and emotional anguish—yet he still longs for companionship.
As the French Revolution begins to intensify, Angus is called to duty, and Emily has no choice but to follow him into an uncertain future. Only being able to truly trust and rely on each other, the couple's relationship takes centerstage as they navigate the intense flames of war... and passion.
The Start of Something Good
One of the newest releases on this list, The Start of Something Good is a heartfelt story of lust and loss. After leaving the service as a Special Forces paratrooper, Ethan returns home a different man.
He hopes staying at his sister's Hudson Valley bed and breakfast will heal him, but he didn't anticipate meeting and arguing with city PR agent Mia … or finding her irresistibly attractive. Watching these two opposites find common ground is half the fun in this contemporary romance from New York Times bestselling author Jennifer Probst.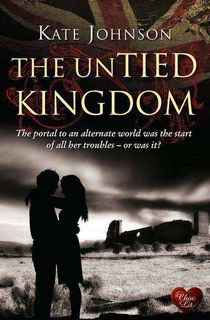 The UnTied Kingdom
Eve Carpenter finds herself in an alternate version of the UK after a strange paragliding accident. No longer in the modern-day world that she's used to, she's instead trapped in a dystopian society where the rich have electricity and martial law is the norm. When the very brooding soldier Will Harker encounters her, she's accused of being a spy. To save herself from getting incriminated, the two strike a deal—she'll help Will on his mission to find a computer if he promises not to turn her in. As the two go off on their adventure, not only do they effectively evade the perils of war, but they also make a better team than they initially thought.
Feeling Hot
If boundary-pushing erotic romances are your thing, you'll want to check out bestselling Elle Kennedy's Feeling Hot, part of her Out of Uniform series. In it, Navy SEAL Cash is on deployment when he has an almost-hookup with a mysterious woman—who, he finds out later, is his superior officer's sister. Talk about forbidden romance!
What's more, Jen needs protection from her ex, and her brother wants Cash to provide it. But Jen wants much more from Cash … and maybe more than one man in her bed. Sizzling with heat, this one may just scorch the roof of your mouth.
Silent Threat
Another Navy SEAL graces the pages of Daphne du Maurier Award-winning author Dana Marton's Silent Threat, but this time with an unconventional pairing. Cole left his service as a SEAL when a botched mission cost him a friend, not to mention his hearing and the ability to use his right arm.
Sent to a rehab center by his commanding officer, Cole's job is not only to heal, but discover a spy in the facility. Falling for ecotherapist Annie was not part of the plan … If you love enemies-to-lovers plots and unique settings, give this one a go!
Lethal Pursuit
If you want romantic suspense with a heroine who kicks ass, look no further than Lethal Pursuit by New York Times bestselling author Kaylea Cross. Maya Lopez is a security forces lieutenant hoping to transition to the FBI. Jackson Thatcher is a pararescue jumper with a sexy Texan drawl. The chemistry sizzles between them, but when they're both targeted by a dangerous warlord, they'll need to become a strong team in more ways than one to survive.
Forged in Fire
If you've got SEAL fatigue, Forged in Fire is sure to wake you up. Filled with suspense and romantic thrills, it also has a dash of the paranormal. After having a disturbing vision, Beth—an attractive, 20-year-old airline employee—meets lieutenant commander Zane—tall, strong, and handsome!—who possesses psychic powers.
In order to stop a dangerous cartel, Beth and Zane must work together, opening up their minds (and more) to each other. We all know how that goes. For those of you that aren't into lovey dovey romance this is a great pick because it maintains the romance without overselling it. Who doesn't like a good action sequence for the hot Navy seal?
Off Base
Annabeth Albert is known for her funny and emotional male/male romances, and this first book in her Out of Uniform series is no exception. Zack is a SEAL—and a virgin. But when he becomes roommates with the flirtatious Pike, he's resistant … but oddly curious. Can Pike get him to let down his shield? If you love to see a closed-up Navy man explore a new side, with a lot of sweet romance along the way, do yourself a favor and sample this romance.
Virgin River
One of bestselling Robyn Carr's most popular books, Virgin River starts an eight-book series of the same name set in a picturesque rural California town. Young widow Melinda moves to Virgin River to escape her painful past. But in the small town, she finds challenges she didn't expect—and a surprise romance with former Marine Jack, who runs the local bar. In a starred review, Booklist reveled in the "leisurely paced, low-key story [which] charms by virtue of its characters." In other words, fans of small town romance and military heroes will love it.
RELATED: These 12 Vacation Romance Books Are the Perfect Escape
The Vixen and the Vet
This Beauty and the Beast retelling is guaranteed to make you ugly cry. Nearly a decade ago, Asher was injured in an explosion in Afghanistan which took his hand and disfigured him. Ever since, he's been in Virginia, where he keeps to himself. But when journalist Savannah needs to interview him to get her career back on track and won't take no for an answer, the ice around Asher's heart starts to crack. Penned by New York Times bestselling author Katy Regnery, The Vixen and the Vet was a 2015 RITA finalist.
His Road Home
A novella that won a 2015 RITA Award, His Road Home is the story of sergeant Rey Cruz, who faked a fiancée while in service—and then realized Grace Kim was an actual person when she showed up at the military hospital, and Rey was too injured to explain his lie. The marine biologist agrees to drive him in his car back home for Thanksgiving, and along the way they bond over text messages, cars, and the sites. Wounded hero plus fake relationship plus road trip plus the holidays? Take our money already.
Related: 7 Romantic Thanksgiving Movies
This post is sponsored by Open Road Media. Thank you for supporting our partners, who make it possible for A Love So True to continue publishing the swoon-worthy stories you love.