As if the will-they-won't-they suspense of a romance novel isn't enough, add another mysterious element into the mix and you've got our attention. These light-hearted romantic suspense novels will give you a few jumps, while also satisfying your taste for a love story. From a newfound romance involving an adventure-hungry librarian to a police detective who gets involved with her primary suspect, these authors know how to bring the heat in more ways than one.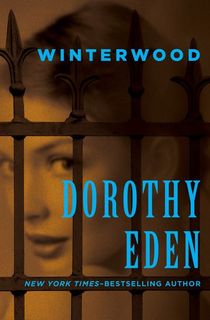 Winterwood
Looking to get away from her scandalous past, Lavinia Hurst takes a job as companion to a young invalid named Flora in the grand, but isolated, English manor, Winterwood. But when Flora suddenly becomes the heiress to a large fortune, Lavinia realizes her charge is in grave danger—and someone is determined to get rid of Flora before she claims her inheritance. While fighting her attraction to Flora's tormented father, Lavinia will have to determine if ghosts or something even more sinister haunts the walls of Winterwood.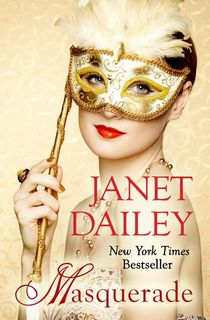 Masquerade
After a lavish Carnival party in France's Côte d'Azur, Louisiana shipping heiress Remy Jardin awakens in Nice—suffering from amnesia and a brutal attack, with fuzzy memories of her identity. After being found by her family, she's brought back home to New Orleans only to be surrounded by people she now considers to be strangers. Worried that her family doesn't have her best interests at heart, and confused by the handsome Cole Buchanan who claims they were once "involved," Remy will have to decide whether to trust those closest to her.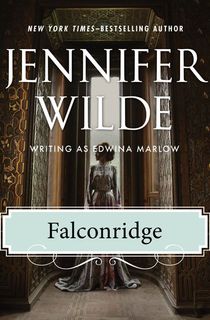 Falconridge
Left penniless after the death of her mother, Lauren Moore accepts an invitation to live with her distant relatives in Cornwall. Located on the edge of a steep cliff, her new home at Falconridge is less inviting than Lauren had hoped. She becomes entwined with her dashing cousin by marriage, Norman Wade—who's also heir to the mansion. But when he warns her that terrible things could happen, and tragedy strikes, she begins to suspect that Norman is the most dangerous of them all.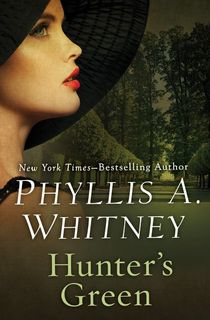 Hunter's Green
After being estranged from her husband for three years, Eve North accepts an invitation and returns to his home at Athmore—a magnificent English estate—to find it and Justin quite changed. But Eve, too, has changed, and she's prepared to win Justin back. Though, it won't be easy as she's met by Justin, his new fiancé, and his manipulative brother Marc. This suspenseful Gothic romance is full of twists and turns you won't see coming.
Related: 13 Forbidden Romance Books to Heat Up Your Reading Life
The Librarian and the Spy
When Quinn Ellington isn't indulging in her favorite spy novel, she's solving mundane mysteries for her library patrons. Her latest project leads her to use a priceless work of art to decode the whereabouts of a weapons cache—but she'll have to get there before arms dealers do. The adventure-seeking librarian is in a bit over her head, as she'll have to navigate this new world and a budding romance with supposed insurance agent James Lockwood in this charming novel.
Come Sundown
Published earlier this summer, Nora Roberts' new suspenseful tale follows Bodine Longbow, as she runs her family's ranch and resort in western Montana. Before Bodine was born, her aunt Alice ran off and never returned. But when a bartender is discovered dead in the snow after leaving the resort, and Bodine and her new hire Callen Skinner find the body, Alice suddenly reappears with a twisted story to tell about the past. Police suspect Cal is responsible for the murder, but Bo trusts him—even when another woman is murdered. And with the new story Aunt Alice is spinning about her family, Bo will have to hold on to Cal as she's pulled into the darkness.
Naked in Death
With 44 books in the series, it's best to start at the beginning. J.D. Robb's bestselling book takes us in the future to 2058, where Eve Dallas works as a New York police lieutenant on the hunt for a killer. Though he's a main suspect in Eve's investigation, she can't help getting involved with Roarke, an Irish billionaire. But she'll have to keep her focus if she hopes to find the killer in this book that's full of mystery, romance, and science fiction.