Do straight mysteries or straight romances no longer have enough thrills for you? Craving a story where cracking the case requires plenty of face-to-face time between two potential lovers? There are so many blood-pumping ways to write a mystery romance: Partners forced to work in close proximity, enemies turning to lovers with a good helping of sex, surprise, and suspicion.
Regardless of your preference, these steamy mysteries will give you a shot of adrenaline, straight to the heart. From stories of secret agents with not-so-secret feelings for each other to classic gothic romances, these mystery romance books will leave you craving more crime.
Our Favorite Mystery Romances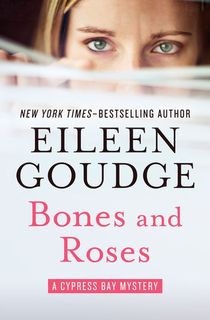 Bones and Roses
Romance powerhouse Eileen Goudge weaves a tale of secrets and second chances in this romantic suspense novel. Newly-sober Tish Ballard thinks she's already hit rock bottom. Then she finds the bones.
A mysterious benefactor has gifted Tish with an old trunk filled with dried roses and a skeleton. The ominous surprise brings back secrets from her past that Tish worked hard to forget — and makes her the prime suspect of a cold case from her youth.
Suddenly the #1 suspect of Detective Spence Breedlove, her high school crush, Tish must stay one step ahead of her past if she hopes to have a future.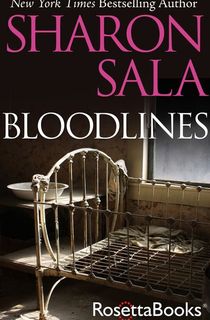 Bloodlines
Olivia Sealy has gone through hell, and survived to tell the tale. At just two years old, Olivia was kidnapped after her parents were brutally killed. In the decades since her rescue, Olivia has built a life that's not defined by her trauma.
But when the skeleton of a young child is uncovered in a house, Olivia realizes that her ordeal isn't over yet. Sometimes, the dead can speak — and these newly-discovered bones hold a clue to Olivia's past, whether she wants to accept that or not.
The grisly discovery forces Olivia to reconnect with an old flame, handsome Detective Trey Bonney. Together, the pair are determined to exhume the past once and for all...but a lethal figure wants old secrets to stay buried at any cost.
The Search
From the incomparable Nora Roberts comes a tale of love and bloodlust set in the remote Pacific Northwest.
On beautiful Orcas Island, Fiona Bristow has rebuilt her life after tragedy. A respected dog trainer, Fiona finds peace through volunteering alongside her dogs with Canine Search and Rescue. The volunteer work helps her forget the man she loved, but could not save from the notorious Red Scarf Killer.
Fiona's hard-won peace is interrupted by the arrival of artist Simon and his unruly dog, Jaws. Simon is desperately in need of training for his headstrong pup, and as Fiona helps the pair, she realizes Simon is the kind of man worth breaking her self-imposed isolation for.
But history has a way of repeating itself. And just as Fiona begins to believe she has a future, her past returns, threatening her life and the lives of everyone she loves.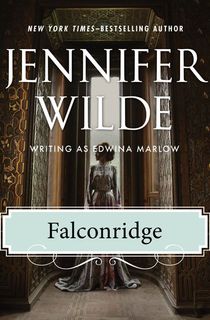 Falconridge
Fans of Jane Eyre will adore this Gothic romance by Jennifer Wilde, originally written under the pen name Edwina Marlow.
After Lauren Moore's mother dies, Lauren is impoverished. The young woman is grateful to have a place to stay with distant relatives, even though Falconridge, their estate on the cliffs of Cornwall, is hardly welcoming.
From the beginning of her stay at Falconridge, Lauren knows the house has secrets — a truth confirmed by her enigmatic cousin-by-marriage, Norman Wade. Wade warns her to be on high alert at Falconridge, but Lauren sense that the seductive gentleman is just as dangerous as any mysteries hidden in the dark hallways of the ominous mansion.
Then disaster strikes, and nothing will ever be the same again.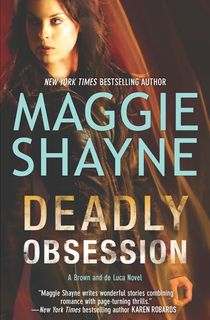 Deadly Obsession
Detective Mason Brown and self-help expert Rachel de Luca don't have a perfect relationship, but they make it work for the sake of their adopted sons. Things take a turn for the worse when Mason is injured in the line of duty (and brings in a nurse that sets off Rachel's suspicions), but that's nothing compared to what's to come.
The boys' mother, Mason's sister-in-law, has escaped from custody. Soon after, a house fire destroys their home, leaving no trace of the boys. Mason and Rachel must work together to find them, there's only one problem: Everyone close to Mason seems to be in deadly peril, and Rachel most of all.
The Shark
While investigating a brutal murder, Virginia State trooper Riley Tatum and her tracking dog Cooper come face-to-face with her brutal and bloody past. Riley and her former lover Clay, an FBI agent, must put their intense history aside to track down the poker-playing serial killer known as the Shark.
Riley escaped the Shark's predatory grasp once before when she vanished twelve years ago, but she might not be that lucky again.
Scary and sexy, this is a second chance romance and serial killer story all rolled into one twisted, gripping tale.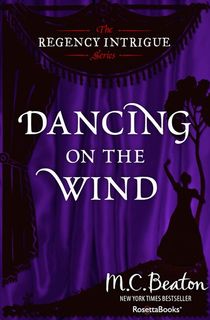 Dancing on the Wind
If combining romance and mystery weren't enough, why not throw in Regency themes? M. C. Beaton's Dancing on the Wind follows Polly, who is forced from her home after the death of her "aunt" Meg. In search of answers, Polly sets out for London. Just as she begins to find some promising clues, Meg is accused of murder and sentenced to hang. Just when all seems lost she is offered the assistance of a dashing nobleman, who offers to help her find the true killer.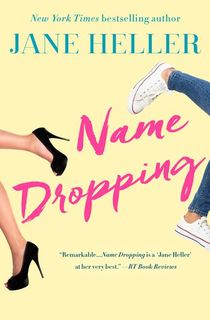 Name Dropping
A quirky contemporary romance with a side of suspense, Name Dropping's unlikely sleuth is preschool teacher Nancy Stern.
Nancy has a decidedly un-luxurious New York lifestyle. Her days are spent corralling young kids and fending off their irritable parents. So when another woman with the exact same name moves into her apartment, Nancy Stern can't help but compare her life to that of the other Nancy Stern.
Other Nancy has luxurious clothes and a packed social calendar. So when teacher-Nancy receives a blind date invitation that was intended for her neighbor, she reasons that Other Nancy will be too busy to notice a potential suitor never called.
Nancy goes on to have the greatest first date of her life. But when she returns home to find Other Nancy has been brutally murdered, she's thrown into a mystery that has her seeing double.
Is Nancy to blame for her neighbor's demise? Which Nancy did the murderer intend to kill? And can Nancy's burgeoning romance survive a police investigation? Nancy knows she needs answers — and fast — if she's to stay one step ahead of a Manhattan murderer.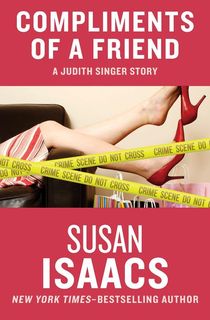 Compliments of a Friend
Judith Singer isn't your typical investigator, but the former housewife, current widow, and local history professor has a particular interest in the case of the CEO who fell into a coma in Bloomingdale's. The chic Vanessa Giddings, founder and CEO of Panache (the largest employment agency on Long Island), was Judith's neighbor. Judith can't bring herself to believe that her neighbor overdosed on drugs: After all, she was buying shoes just before she fell into a coma.
Judith dives into the gossip of New York City (and headlong into a romance) as she investigates both the death and the life of the infamous-but-misjudged mogul.
If you're looking for a quick read that you can finish in just an hour, try this 78-page story that cuts right to the chase.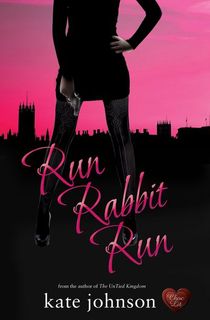 Run Rabbit Run
Sophie Green is trying to leave her life as a spy behind her. But when an M15 officer is murdered and she's framed for his death, Sophie realizes old habits die hard.
Pursued by M15 agents who believe she killed one of their own, Sophie is forced to leave the love of her life behind and collaborate with Luke Sharpe of the foreign intelligence. It's hard to imagine a more unreliable ally than the notorious Sharpe, and the feelings are mutual.
But as Luke and Sophie rely on each other to stay alive, their teamwork evolves into an espionage-fueled love triangle. Luke and Sophie might have a future together neither anticipated — but they'll be lucky to stay alive long enough to find out for sure.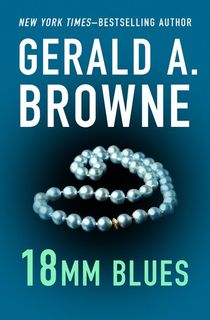 18mm Blues
In 18mm Blues, gem dealer Grady Bowman and his girlfriend Julia Elkins find themselves wrapped up in the mysterious deaths of two Japanese pearl divers who discovered a fantastic treasure in the Andaman Sea. Not only does this story have mystery and romance, it also offers a treasure hunt that Publishers Weekly called "engrossing" and "remarkable."
Grady and Julia's hunt leads them to the world's wealthiest pearl dealer. But what does he have to do with all of this? The pair are going to do whatever it takes to find out.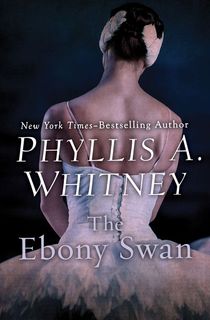 The Ebony Swan
Fresh off a broken engagement and the death of her father, young Susan Prentice returns to her childhood home in Virginia's Northern Neck. There, she hopes to find a new direction in life.
Her matrilineal grandma, retired prima ballerina Alexandrina Vargas Montoro, is the keeper of the family's history, and can surely help Susan discover what she's meant to do with her life.
Alexandrina might also hold clues to the mystery that has haunted Susan for 25 years — the strange and sudden death of her mother.
As Susan explores the long-buried past, she finds comfort in the friendship of Peter, the small town's doctor. But even her allies in her hometown hold secrets. Soon, Susan realizes the shadow of her mother's death falls across all of the community, and may endanger her life as well.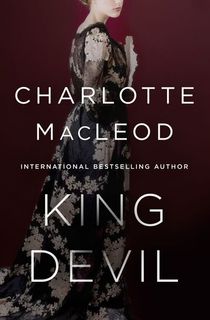 King Devil
This early twentieth-century mystery follows amateur sleuth Lavinia Tabard. Lavinia has low expectations for her stay at her wealthy cousin's New England estate. Her one goal is to make it out of her time in the affluent community without a marriage proposal, and to go on to live an independent life.
Lavinia distracts herself by doing grave rubbings in the local cemetery, but this past-time isn't as innocent as she believes. While exploring, Lavinia uncovers a discrepancy in the dates on a gravestone.
This mystery leads her to acquaint herself with many New England locals — including impulsive and handsome architect Hayward Clinton. Lavinia feels she has a responsibility to the undead to uncover the truth behind the grave's secrets. But doing so may make Lavinia a killer's next target.
Gone Too Far
Lieutenant Sam Starrett is the poster boy for American military success, but his private life is a different story. In the midst of a divorce, he stands to lose custody of his daughter. And when he arrives at his ex-wife's house and discovers his daughter is missing and a woman has been murdered, Sam looks guilty as sin.
FBI agent Alyssa Locke has a history with Sam; together, they stopped an assassination attempt on the president. The spark they felt then was real and passionate, and quickly suppressed. But as their paths merge once again during the investigation, Alyssa learns startling new information that could link Sam to the assassination attempt they prevented a few months prior.
Alyssa's career is hanging on this case. She knows Sam is innocent, but will she be able to prove it? More importantly, will she be able to resist the growing attraction between them?
Extreme Exposure
When a hardcore reporter and handsome senator meet, they can't deny the connection they feel. Kara is an investigative journalist searching for answers in what she believes was a cover-up of a massive environmental mishap.
She'll do whatever it takes to get her story. Reece is a do-good politician who may have played a hand in the case Kara is trying to uncover.
As their love affair heats up, a scandal rises to the surface, imperiling Reece's career. While their wants and goals have them dancing around each other, it becomes clear the attraction between them is too much to resist. Will the threats on their careers and lives force them apart, or push them together?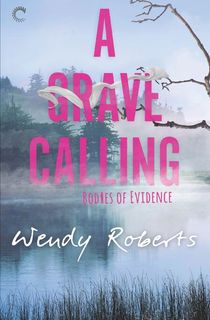 A Grave Calling
Julie Hall doesn't want to solve mysteries. But in this paranormal romance mystery, she doesn't have much of a choice. Because Julie has a gift: When she takes up a dowsing rod, she finds missing bodies.
When FBI agent Garrett Piece asks for her help in finding a serial killer and recovering the girls he took, Julie reluctantly agrees. The trail of crime they discover is more terrible than they realized, however, and when the killer takes aim at Julie, even the protective Agent Garrett may not be able to keep her safe.
Rebecca
The classic novel Rebecca transports readers to the isolated Manderley mansion on the Cornish coast. The story follows Mrs. Maxim de Winter, who has just moved to the secluded home of her new husband.
In the dark halls of Manderley, she learns the story of Mr. de Winter's former wife, Rebecca, who met an untimely and suspicious death. Rebecca's ghost still haunts the halls and the people who work for the home. Slowly, the new Mrs. de Winter becomes haunted by the former. This classic piece of gothic fiction is full of genuine scares and romance.
Don't expect a tidy HEA, but it's absolutely worth a read all the same. And although Rebecca might be chaste relative to some of the other titles on this list, it's positively throbbing with implicit longing.
Spellbound in His Arms
Reporter Jackie Alexander and detective Michael Apostolou have their differences, but they're forced together to solve the murders of the heirs of wealthy tycoon Andreas Demiris. Even as her feelings for him grow, Jackie knows better than to trust Michael's smooth words.
Spellbound in His Arms was a finalist for the 2014 RONE Award in the Mystery Category. It's a riveting tale of murderous intrigue that will have readers guessing both about the murder case at the heart of the story, and the true nature of Jackie and Michael's relationship.
Up Close and Dangerous
Widow Bailey Wingate is flying from Seattle to Denver in a small plane when the engine fails. Cam Justice is the steamy Texan pilot who manages to crash land the plane, saving both of their lives. The only problem: They have little clue where they are. They're stranded in the wilderness, and Bailey is quickly developing an inconvenient attraction to the pilot who saved her life.
But before long, she starts to question what really caused the crash. Did someone—likely her resentful adult stepchildren—intend for the plane to go down? Separated from the world with no way of knowing when or if they'll be rescued, Bailey must trust Cam if they're to make their way out of the wilderness, and back to society.
Something About You
U.S. Attorney Cameron Lynde is staying in a Chicago hotel when she hears a scandalous love affair end in carnage. As one of the few witnesses authorities have to the killing, she isn't going anywhere anytime soon.
FBI Special Agent Jack Pallas is assigned to the case, but there's no love lost between the two of them: Jack believes Cameron nearly cost him his career a few years ago.
Now, Jack is told he must work with Cameron to find the killer. Will they be able to ignore the romantic tension growing between them? Something About You is your classic enemies-turned-lovers romance, featuring two high-powered, incredibly intelligent players.
The Heist
A New York Times bestseller from romantic suspense legend Janet Evanovich and Monk writer Lee Goldberg, The Heist is a sexy whodunnit that'll make you hold on tight.
For years, notorious fraudster Nicolas Fox has been pursued by FBI Agent Kate O'Hara. But just when O'Hara is about to take down her quarry once and for all, Fox convinces the FBI to offer him a job — working alongside O'Hara herself.
The enemies-turned-partners struggle to reconcile their differences as they track down Derek Griffin, a white-collar criminal who's ruined the lives of countless investors. O'Hara and Fox have the chance to get justice, if they can learn to finally put their differences aside.
This post is sponsored by Open Road Media. Thank you for supporting our partners, who make it possible for A Love So True to continue publishing the romantic stories you love.