Brenda Jackson is known for her hunky heroes and hot romances. The queen of unforgettable series that draw you in, her stories are sure to keep you going until the last page. While you're waiting for Jackson's next book release, snuggle up with these 15 romance reads: some old, some new, some spicy, and some a little sweet.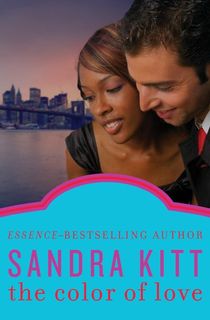 The Color of Love
Set in the eighties, Sandra Kitt introduces an interracial romance between two people who struggle to overcome their past in order to build a better future. Leah Downey is a graphic artist who remains in an unfulfilling relationship, playing it safe after she was mugged at knifepoint. Then she meets Jason Horn, a white, street-smart New York cop. The two are unprepared for their mutual, instant attraction, and realize their friendship might be the beginning of something more.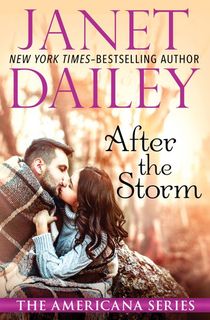 After the Storm
Lainie MacLeod thought she had it all: the perfect life in Colorado with the perfect husband, Rad MacLeod. But then Rad left, breaking Lainie's heart in the process. Now her once-husband is back, and both Rad and Lainie are older and wiser. Rad's ready to rekindle their romance, which is hotter than ever. But can Lainie ever trust him again?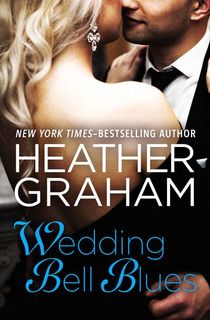 Wedding Bell Blues
It seems as if everyone Kaitlin knows, including her grandmother, is getting married, and it's bringing chaos into her normally ordered life. The chaos comes in the form of her ex, Brendan O'Herlihy, who is the best man at not one but two family weddings. Brendan and Kaitlin were once in love, but a terrible accident erased their future. Though Brendan knows he wants Kaitlin, she's trying to ignore what's in her heart and not let Brendan fill her head with silly dreams. But as much as she tries, she can't escape how she really feels.
Related: 11 Erotic Romance Novels That Will Make Your Toes Curl
Only for You
When Ethan Holbrooke moved away from Charleston, he broke Jordin DuGrandpre's heart. She had no idea he was escaping a difficult family life. Ethan went on to make his own fortune, but though he has success, he doesn't feel like he deserves the love of a good woman like Jordin. But soon, desire wins out and fiery kisses bring him back in her arms. Will their passion lead to the pair opening their hearts again?
The Replacement Wife
Quentin's wife has died, leaving him with five children to raise on his own. At the funeral, he makes a new friend, Chloe, who hopes to seduce him into marrying her. But when Quentin's mother hires a live-in nanny, Montana, it throws a wrench in Chloe's plans. The children love her and she teaches them to sing again. Even Quentin isn't immune to Montana and finds his heart re-opening to love once more. However, Chloe isn't going to let this eligible bachelor go. Will her schemes send Montana packing, or will love prevail? The Sound of Music fans will love this uplifting tale.
Hungry for more romance books? No need to beg! Sign up for our free newsletter and get titillating tales delivered right to your inbox. 
The Name of the Game
Professor James Donovan understands reason and that there is an explanation for everything. But there is no explanation for his attraction to baker Gracie Roberts. She's wild, irritating, and her baked goods are even more tempting. James not only wants a taste of her treats, but craves a sample of her luscious lips as well. Gracie didn't know a responsible, disciplined man could be her type until she sees the passion bubbling under the surface of the stuffy professor. Will this unlikely pair find the perfect recipe for love?
The Inheritance
When Hannah Dupont-Lowell loses her job, she decides to return to her plantation-style home in New Orleans: The Dupont House, which has been in her family for two hundred years. She convinces her former coworkers, Tonya, Jasmine, and Nadia, to help her restore her eighteen-room home. At a high school reunion, Hannah reconnects with John McNair, a former classmate. Gradually, they rekindle their friendship and it moves toward romance. But Hannah's late husband was unfaithful, and that makes her scared to love and trust again. Will she be able to open her heart to a vibrant new life?
Love a Little
Cree Jordan is a serial dater with lovephobia because of a painful past. Suddenly, the only two men she's ever loved, Wayne and David, re-enter her life at the same time…on an eight-hour flight to Paris. And Cree finds herself sitting between them. Will she rekindle the fire with old flames? Or will her past continue to stand in the way of finding love?
Related: 12 Beach Reads That Will Heat Up Summer Days (and Nights)
The Forbidden Man
Sydney Williams has forgiven her cheating fiancé, Den, countless times. But when he betrays her just before their wedding, Sydney decides enough is enough and calls off the engagement. She finds comfort in Den's brother Morgan's arms.
Morgan Smith has always fought his feelings for Sydney, but he can't turn his back when she comes to him devastated. Though they share an intense connection, Sydney is scared to come between brothers...which is made more complicated by the fact that Den wants her back. Who will Sydney choose?
The Girl from Summer Hill
Jude Deveraux pays homage to Jane Austen's Pride and Prejudice in this hot read that will draw you in from the very first line. Casey Reddick is a chef who's cast as Elizabeth Bennet in her town's theatrical adaptation of Pride and Prejudice, alongside gorgeous Hollywood actor Tate Landers—who is playing Darcy. Casey expects Tate to be stuck up, but as she gets to know him she finds he is down to earth and there is an electric connection between them. But Tate's ex brother-in-law, Devlin, has some damning stories about Tate. Who will Casey believe? Will she find love, or will this chef get burned?
Her Heart's Desire
Tiffany Gentry thinks it's safer to remain single after several dating disasters. But then this boutique owner meets Colonel Ivan Mangum—a military hero who not only makes her feel safe, but also is a master of seduction. Ivan believes he has found his soul mate, but does Tiffany feel the same?
Mixed Signals
Not only did Jillian Atwood get dumped, but her ex Nico is a radio show host who seems to enjoy airing their personal business. Nico will do anything for ratings, including running a competition to find another girlfriend. Jillian's co-worker Ben hates seeing her tormented over Nico and offers a listening ear. Their friendship blossoms into something meaningful, but then Nico shows up again. Mixed Signals explores what it's really like to get over an ex, and what it takes to be ready for love again.
Teach Me Tonight
Tamara Hodges always felt her college math tutor, Micah Ross, was the one who got away. When she meets up with this geek-turned-hit-record-producer at their ten-year reunion, Tamara realizes she wants a second chance.
Micah was hurt by Tamara's rejection all those years ago, and decides to enact his revenge when Tamara re-enters his life. But will his scheme backfire? And will Micah continue his quest for revenge, or finally claim the homecoming queen of his dreams?
Surrender to Me
Rafe Lawson is a successful sax player. But he knows how to play both instruments and women. That is, until he meets agent Avery Richards and everything changes. Surrender to Me begins with the pair's meeting and instant attraction. From then, we see firsthand what Michael Bolton means when he sings, "When A Man Loves A Woman." How far will Rafe travel to get his love?


No One But You
After going through a messy divorce, Sadie Harris suddenly becomes a single mom with a young son. She's just trying to make ends meet, and takes a job working for Dawson Reed, who was recently acquitted of murder, as his housekeeper. Though Sadie is scared, she doesn't have any other options.
Dawson Reed is determined to clear his name and prove he did not kill his adoptive parents. He wants to fix the family farm so he can bring his dependent sister home. To do that, he needs Sadie's help. Instead of seeing the monster everyone else does, Sadie realizes Dawson is considerate and good. But will his past put their budding love at risk?
Hungry for more romance books? No need to beg! Sign up for our free newsletter and get titillating tales delivered right to your inbox. 
Michelle Lindo-Rice is an award-winning bestselling author who loves to read. She reads a lot of genres but has a special love for romances. Michelle shares her reviews on her blog, Michelle's Book Stop at www.michellelindorice.blogspot.com. When she is not reading, she writes Christian Fiction. You can read sample chapters of Michelle's books at www.michellelindorice.com, including her newest release, The Resolution.