Sometimes, you just need a feel-good, zero stress, 100% sweet romance to get you through the day. Nothing hits the spot like fluff, banter, scenic locations, and a happily-ever-after smooch. If you're looking for such a read then have no fear, because we have eight feel good romance novels for you to choose from for an indulgent day of reading.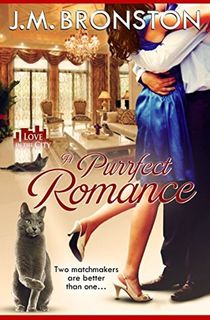 A Purrfect Romance
Bridey Berrigan needs a break. Her day job as a chef has left her burned out and sorely craving some peace and quiet. Then she sees an ad for a cat sitter that comes with free penthouse accommodations, and it seems like the perfect opportunity to unwind with zero drama and start writing the cookbook of her dreams.
What the ad didn't specify was that she would also be getting a sexy new neighbor in the form of Mack Brewster, an aloof businessman who prefers dogs to cats. And most people. Sadly for Mack, the pampered kitties Silk and Satin keep pushing him and Bridey together.
Related: 12 Can't-Miss Clean Romance Novels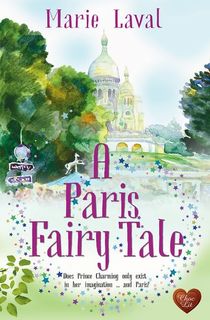 A Paris Fairy Tale
Aurora Black is a workaholic art historian who is consumed by her work at every moment of the day. Not even being in the most romantic city in the world can get her to slow down for a second. After all, Aurora's in Paris to work with a prestigious auction house to authenticate an ancient manuscript, and she's aware that this rare opportunity could make her career.
Unfortunately, daredevil journalist Cédric Castel seems intent on disrupting Aurora's big plans. Cédric is convinced Aurora is in on a sinister scheme with her employers, a group of rich strangers who are not at all suspiciously surrounded by burly Russian bodyguards. He plans to tail her to find out the truth, and soon the sparks are flying, just as things get dangerous.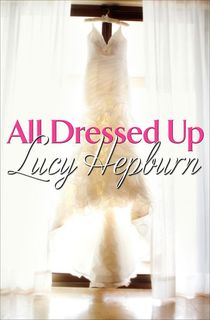 All Dressed Up
Aspiring fashion designer Molly Wright is in Paris, in a romantic restaurant, with the moonlight dancing over La Seine, sitting her long-term boyfriend Reggie. It's the perfect romantic moment, albeit with one flaw: Molly desperately doesn't want Reggie to propose. Fortunately, he breaks up with her instead, but the heartbreak still sucks.
Molly finds the perfect distraction when her sister calls with an offer: she's getting married in Venice in two days and needs Molly to pick up her very expensive wedding dress from Paris. Adding to the stress is filmmaker Simon Foss, a cynic who she ends up stuck with on her journey. She certainly has no time for any of his flirting or the undeniable chemistry that's bubbling between them. She just wants to make the delivery then go home, but of course, true love's never been one for conveniences.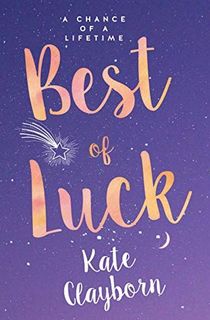 Best of Luck
Greer Hawthorne's life is set to change forever when she wins the lottery. It means she can return to education after postponing it for so long. She can look after her family and pay off their debts, then leave home forever. But disaster strikes when she realizes that, because she's missing one arts credit, she may not be allowed to graduate.
She needs to sort things out quickly and her only option comes in the form of Alex Averin, the celebrated photojournalist. He's back home for his sister's wedding but doesn't plan to stick around, and then Greer shows up in need of help with the photo course she must complete to get her degree. Showing Greer his professional passion ignites a new one in him that may get Alex to put a stop to his aimless wandering.
Related: 5 Kate Clayborn Books Every Romance Fan Should Read
Anna and the French Kiss
If you're looking for the perfect YA rom-com, then Stephanie Perkins's Anna and the French Kiss, which turned ten years old in December, is here for you. Anna has big plans for her senior year but they're thwarted when she's unexpectedly shipped off to an exclusive boarding school in Paris.
It's an adventure she's not especially keen to take, especially since all she wants to do is hang out with her friends in Atlanta and not make a fuss about anything. But then along comes fellow student Étienne St. Clair, who is charming and gorgeous and perfect... and also taken.
Related: 10 Young Adult Romance Books Readers of All Ages Will Love
Rosaline Palmer Takes the Cake
Rosaline's life is in a bad state right now. She's used to living on the breadline, having dropped out of college to raise her daughter, Amelie, but now money's tighter than ever; her home's falling apart at the seams; and there's no hope in sight. She needs a miracle, or maybe just a sweet treat.
Soon, Rosaline finds her lifeline in the form of a spot on the nation's most beloved baking show. The prize money would give her and Amelie enough to make a solid future for herself, but competition is tough and soggy bottoms are everywhere. And then there are further distractions in the form of two fellow contestants: the suave Alain and the shy Harry.
Royal Holiday
Jasmine Guillory is one of the must-read authors of romance right now, thanks to her snappy contemporary stories that offer as many laughs as they do swoons. 2019's Royal Holiday is a gentler affair, focusing on American Vivian Forest as she heads to the UK for Christmas with her daughter Maddie.
It's no ordinary holiday abroad, however, because Maddie is the stylist to the newest member of the British Royal family. On the plus side, this means that Vivian gets to go behind the scenes of the palace, and it's there she meets Malcolm Hudson, the loyal private secretary to the Queen herself. Their sweet flirting soon turns into a seasonal fling, but so many roadblocks stand in the way of them finding true happiness together.
Related: 11 Amazing Winter Romances Filled with Warmth and Magic
One to Watch
Bea Schumacher is a popular fashion blogger trying to find a way to boost her profile and get over her broken heart. Like every other reality TV fan in America, her favorite show is Main Squeeze, wherein one lucky woman has a sea of men competing for her hand in marriage. She's surprised when the show's producers come knocking on her door—she supposes they're looking for a plus-sized romance story—but knows it's a huge opportunity.
So Bea says yes but makes a pact with herself: don't actually fall for any of these dudes. But there are just so many hot guys and they're all playing up to her for an audience of millions. Even Bea can't say no for too long...
Related: 7 Rose-Worthy Romance Novels for Fans of The Bachelor and The Bachelorette