Are you looking for a low-heat romance to bring a smile to your face? Try one of the 12 clean romance novels below. Whether you're in the mood for an Amish romance, a regency story, or a sweet contemporary to warm your heart, these books will sweep you off your feet. If you're ready for your happily ever after, dive into these clean reads.
Related: 10 Christian Romance Novels That Are Completely Swoon-Worthy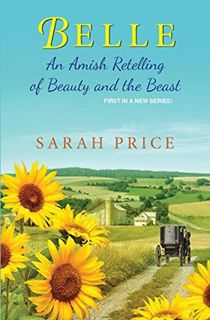 Belle
When a buggy accident wipes out the rest of his money, Annabelle Beiler's father is forced to sell their farm. To make matters worse, it is purchased by the man everyone in town calls The Beast. Adam Herschberger is gruff, unreasonable, and he has just asked Belle to marry him. Much to everyone's shock, she says yes in exchange for her family being allowed to keep their farm.
Belle soon finds that several challenges await her in her new life as Adam's wife, the least of which are dealing with his rundown house and overgrown garden. Driven to make the best of her situation, Belle is determined to break through her new husband's shell, but it will take true faith and a kind heart to guide him back into the heart of their community. As they spend more time together, Belle discovers that there is much more below Adam's gruff exterior in this charming Amish take on Beauty and the Beast.
Second Chance Ranch
Western romance and cowboy fans will saddle up for USA Today bestselling author Liz Isaacson's Three Rivers Ranch Christian romance series, which begins with Second Chance Ranch. Squire Ackerman, a wounded army major, needs to hire single mom Kelly as his accountant to figure out why his cattle ranch is struggling so much. Unfortunately, Kelly was the girl who rejected him in their small town high school, which makes for an emotional second-chance romance full of faith and forgiveness.
RELATED: Single Mom Romance Books to Sweep You Off Your Feet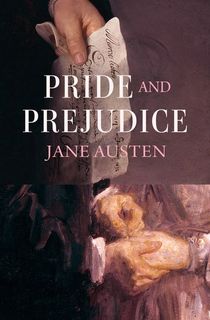 Pride and Prejudice
This classic Regency comedy is a delightful blend of satire and romance that deserves to be read and re-read. Pride and Prejudice by Jane Austen follows the five daughters of the Bennet family, whose mother is desperate to marry them off. Jane, the eldest sister, draws the eye of Mr. Bingley, a wealthy bachelor who has rented a house near the Bennet's estate. But Bingley's friend Mr. Darcy disapproves of the Bingley-Bennet match—and soon Jane's sister Elizabeth and Darcy are engaged in a fierce battle of the wills that ultimately causes Elizabeth to reexamine what she wants in life, and from marriage.
RELATED: The Best Free & Discount Romance Apple Books to Download Right Now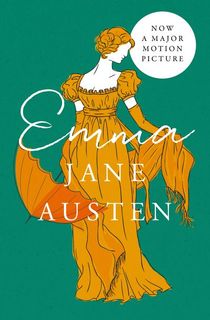 Emma
After Pride and Prejudice, Emma is one of Austen's most frequently adapted works. It tells the story of Emma Woodhouse, a privileged young woman who loves matchmaking, as long as she is not paired with anyone herself. What follows is a romantic comedy of errors as Emma's meddling often results in catastrophe instead of romance.
Austen admitted that Emma as a character was "a heroine whom no one but myself will much like," but both her charm and her inclination towards vanity make her one of Austen's most interesting protagonists. Emma's self-assuredness is often what makes her attempts at matchmaking much more intriguing to follow. It also makes her own unexpected romance all the more entertaining.
Like Cats and Dogs
Animals make any story all the more adorable and heartwarming, and this romance shows why. Published by Hallmark and based on one of their original movies, it's about two opposites who are stuck together on vacation with their pets in tow: Laura and her beloved dog, Frank, and Spencer and his spoiled cat, Mozart.
Like the title implies, the two humans don't exactly get along, particularly when they're forced to share a beach house. But cooped up under one unfamiliar roof, things have a way of working out among the species. Bonus: the book contains a recipe for s'mores waffles. I repeat: s'mores waffles.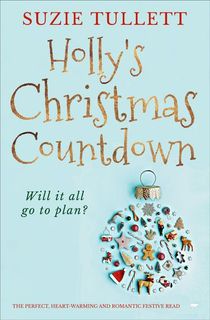 Holly's Christmas Countdown
Holly has grown tired of Christmases spent with her holiday-obsessed family, so she can't wait for her Christmas Caribbean vacation with her boyfriend Jeremy—until she catches Jeremy cheating. Facing another lonely Christmas at home, Holly spends the night drowning her sorrows, only to wake up to a handsome stranger at her door.
At some point, Holly seems to have agreed to let Fin, her friend's cousin, stay at her place for the holidays. She quickly realizes that with Fin comes the perfect opportunity for a Christmas staycation. As they spend the holiday season together, Holly and Fin begin to realize that they might just be the ideal Christmas combo.
Return to Huckleberry Hill
Amish romance fans will delight in Beckstrand's Return to Huckleberry Hill, part of her Matchmakers of Huckleberry Hill series. The heroine, Fern, is one of my favorite romance characters of late: She's plucky and delightful, but still manages to put her older brother's best friend, Reuben, in his place, even though it's obvious she's in love with him. You may want to hit Reuben over the head with a frying pan on occasion, but you'll root for Fern as she helps him shed his pride and realize what's right under his nose.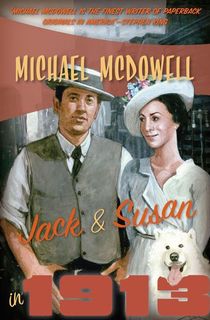 Jack & Susan in 1913
The first novel in this unique romance series introduces readers to Jack and Susan, two amateur sleuths who are eternally 27 years old. Throughout time, they are destined to meet, catch the bad guys, acquire a shaggy white dog, and fall in love somewhere along the way. Their first adventure finds Jack and Susan in 1913 as Susan takes up writing for a New York film studio. As soon as Jack first sees Susan, he knows he'll do anything to get her attention, even break into the newly developing world of the motion picture industry.
As production companies start moving west, Jack and Susan head out to California. It's a brave new world out there, and Jack and Susan will need each other—and their three-legged dog Tripod—to navigate it all. But things get complicated when they realize that out west, not all the bad guys are just onscreen.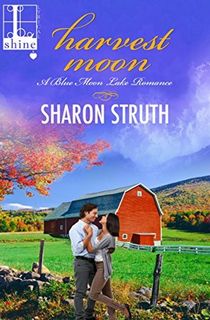 Harvest Moon
Trent Jamieson isn't normally the kind of guy to strike up an online romance. But once he starts chatting with a woman who shares his love of music, they build a virtual connection that becomes so much more. Trent is shocked to discover that his mystery woman is the reserved librarian of their small Connecticut town, Veronica Sussingham, who also happens to be taking his self defense class. Trent is certainly handsome and charming, but Veronica isn't willing to let her guard down so easily.
Having just returned home seeking shelter and comfort after a traumatic experience, Veronica is not interested in being pursued by the town's most eligible bachelor. But when she realizes Trent is the same man she's been connecting with online, she will have to decide if she is willing to open herself up to love again.
Whisper
If you want a sweet read that's packed with plenty of suspense, Whisper may be the book you need in your life right now. In it, Violet Zendel must work against her twin brother and the havoc he's trying to cause through their parents' company—along with a shocking murder that ripples through multiple characters' lives. Together with strong mystery and faith elements in this story, there's a surprise romance between longtime friends to sweeten the suspense.
True to You
Written by Carol and Christy Award-winning writer Becky Wade, True to You is the start to her new series about sisters. In this first book, former Navy SEAL John needs the help of bookish Nora to find his biological parents. As a genealogist, Nora's equipped for the task—but her heart may not be brave enough for a relationship with John, especially since he's dating someone else. Filled with family and faith, True to You will keep you smiling.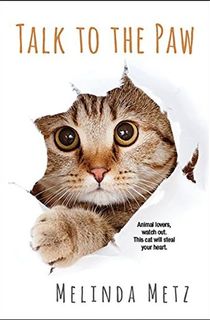 Talk to the Paw
After a series of failed relationships, Jamie Snyder has decided to focus on building a life for herself and her beloved tabby cat MacGyver. Jamie claims she's perfectly happy being single, but MacGyver knows better. He can tell that his human is lonely, and he's determined to find her a companion. Luckily, he senses the same loneliness from David, the handsome baker next door.
MacGyver has always had a bad habit of sneaking out at night to steal things from nearby houses, and that's the first step in his matchmaking plan. He steals something from David's house and hides it at Jamie's and then steals something from Jamie and leaves it at David's. As David and Jamie swap the stolen goods and begin to build a connection, both refuse to admit that they're falling in love. But nothing can stop a cat on a mission.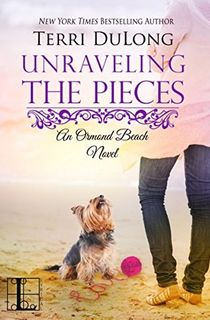 Unraveling the Pieces
Having recently lost her mother and in need of a change, Petra Garfield decides to take an extended trip to Ormond Beach, Florida. While there, she finds herself wondering about the father she never knew and starts to find surprising clues in the small town. Still, she doesn't want to live in the past, and her friends at the Dreamweaver yarn shop don't want her to either. At the encouragement of the ladies, she starts volunteering at a local animal shelter, and that's where the story really begins.
At the shelter, Petra befriends a young boy, Joshua and his handsome father Ben. As her relationship with Ben grows, Petra continues to discover more about the lives of both of her parents. It seems that this small beach town may just hold the answers to lifelong mysteries as well as the key to unexpected happiness.
All's Fair in Blog and War
A novella set in Macau, All's Fair in Blog and War is a fun and witty romance between two warring travel bloggers. Five Cuevas is stoked to be invited to Macau, all expenses paid, to blog about the country's tourism. But when she's paired with photoblogger Jesse Ruiz, he gets on her nerves big time. Fortunately, that thin line between love and hate—or attraction and irritation—is one that we romance readers crave reading about, especially when it's in service of a HEA.
RELATED: 12 Funny Romance Books That Will Melt Your Heart While Making You Laugh
Until the Stars Fall from the Sky
This Mary Crawford novel packs a powerful emotional punch as it's the story of a young couple committed to helping the most vulnerable members of society. Jeff is working as a lifeguard during law school when he spots Kiera, who trained for the Paralympics, rescuing a kid in a swimming pool. He can't help but fall for her—and fall deeper once he realizes she's a social worker trying to help kids out of bad situations. But when the unexpected happens, will their love be strong enough? Romance meets social justice in this modern love story between two determined people.
Royal Date
With the real-life royal marriage looming in Britain, this start to Sariah Wilson's Royals of Monterra series is timely and fun. While on a ski trip, Kat is rescued from a snowy disaster by dashing Prince Nico. He's interested in her, but she's been burned before and refuses his advances—although she agrees to let him show her around his country in exchange for being able to write a few tourist articles. Seriously, who can resist a prince? We all know how this ends, but getting there is two-thirds the fun.
A Loyal Heart
This medieval romance will show you why Jody Hedlund is a popular romance writer and Christy Award-winning author. When Lady Olivia and her sister are held captive in their castle, the dashing Sir Aldric is in charge of watching her. But as Aldric's feelings for Olivia grow, so too does the threat to Olivia's life when she attempts to steal a relic. In response, Aldric suggests she become betrothed to him—only to keep her safe, of course. Those who love the thrills of a captive story along with the emotions of a fake-relationship-turned-real will adore A Loyal Heart, which even School Library Journal called "heart-stopping."
Just Look Up
A seriously sweet read, Just Look Up will grab your heart. It follows Lane Kelley, a woman who was bullied about her looks when she was younger, but is now a gorgeous interior designer who's at least moved away from her memories. When her brother falls into a coma, Lane must return to her hometown. There she runs into Ryan, a former classmate who secretly has a crush on her. But can Lane get over the past to see that Ryan has always been the one for her? This story is in sure hands with author Courtney Walsh, who is not only a New York Times bestselling writer but also a Carol Award finalist.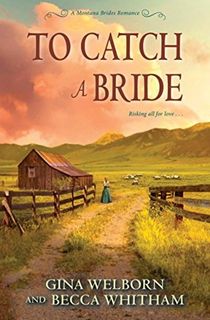 To Catch a Bride
When her husband dies unexpectedly, Marilyn Svenson will do anything she can to keep her ranch in Montana Territory. She knows her best option is to marry again, and quickly sets her sights on two men in the mining town of Helena. She ultimately decides to propose to David Pawlikowski, the charming owner of a resale shop.
With Marilyn's proposal, David's comfortable bachelor life is completely shaken up. He very much wants to say yes, though he can't help but think she would be better off with the dapper lawyer who has just arrived in town. But when danger closes in, it will be up to Marilyn to decide who she wants by her side. This romance is an exciting trip back in time with a fiercely independent heroine to root for.
Bobbins and Boots
A twist on the mail-order bride trope, Bobbins and Boots is a western historical romance that will leave you grinning ear-to-ear. Eager to escape a life of poverty, Allie answers an ad to marry a man in Baker City, Oregon—only to get there and discover her groom-to-be is a ne'er-do-well. Desperate to escape an association with him, Allie asks good-guy cowboy Ben to marry her. He instinctively obliges, but they're both in for a big surprise when they fall in love. Author Shanna Hatfield gives readers a story that's not only sweet, but seriously funny.
RELATED: 8 Western Romance Books That Will Make You Yearn for a Cowboy of Your Own
P.S. I Love You
A time-travel romance by a mother-daughter writing duo, P.S. I Love You will give you a dose of magic along with sweet romance.
At a crossroads, Cora Rey finds her life taking a dramatic turn when she's transported back to 1850 England. Victorian England isn't quite what she expects, although it's there Cora meets Simon, the handsome duke of Hertfordshire. But will their budding love come to a screeching halt once both their secrets are revealed?