There's something magical about the winter. The crisp air, flurry of snow, and sparkle of lights create an enchanting atmosphere, and with its long nights and chilly weather, the season offers the perfect opportunity to settle in with a good read.
Capturing all the best parts of the season, the romances below are full of new beginnings, unlikely relationships, and rekindled flames. Heartwarming and bright, these wintery page-turners are sure to lift spirits. So find a cozy spot, grab a warm drink, and enjoy the season with these amazing winter romances.
Related: 8 Modern Romance Novels to Cozy Up with This Winter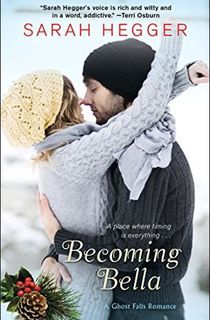 Becoming Bella
The author of Positively Pippa, Sarah Hegger creates a sweet story of small town love in this romance set against the holiday season. Though Bella has had a crush on Nick Evans since their days in grade school, she has grown up and matured as the years have past.
But when her new suitor becomes a stalker, Nick, who is also the sheriff of Ghost Falls, protects her. And while he has always believed he wasn't good enough for her, their time together lights a spark and ignites the undeniable chemistry between them.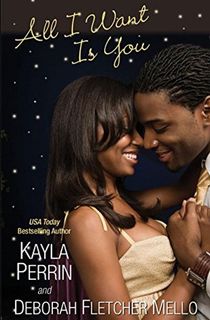 All I Want Is You
Including both Kayla Perrin's Holiday Seduction and Deborah Fletcher Mello's Her Holiday Gifts, All I Want is You has a double dose of wintery romance.
In Holiday Seduction, Mikki Harper returns home for her sister's wedding and is surprised to find a connection growing between her and "Boring Barry," who is actually quite interesting despite his long-time nickname. But when her ex comes back into the picture, Mikki is forced to choose between the two men that are after her heart.
In Her Holiday Gifts, Malisa Ivey finds herself in a bizarre and embarrassing predicament, when she becomes trapped inside the enormous cake she was commissioned to bake for a top CEO's New Year's Eve party. But when she steps out of the cake, the beautiful businessman is entirely blown away by Malisa in this delicious romance.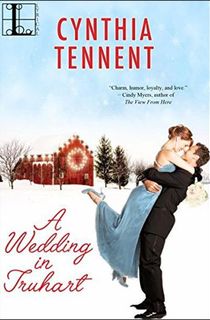 A Wedding in Truhart
Annie has her hands full planning the wedding for her now-famous sister at their family's inn. Managing her eccentric neighbors and family, tracking down a missing gown, and keeping up with all of the various wedding arrangements amidst a snow storm is proving to be quite the challenge. But on top of it all, Nate, Annie's childhood crush, is the best man at the wedding, and the more time they spend together, the more Annie finds her will to resist him slipping away.
Northern Lights
Set in the cold and remote town of Lunacy, Alaska, Nora Roberts' Northern Lights weaves together a murder mystery and unexpected romance to create an exciting love story. Leaving his big city life behind after the tragic death of his partner, Baltimore cop Nate Burke takes an offer to be the Chief of Police of the small Alaskan town.
Falling for a local pilot, Meg Galloway, Nate finally begins to heal. But when his probe into one of the town's cold cases digs up buried secrets, he puts himself and his new relationship in peril.
Related: The Best of the Best: Where to Start With Nora Roberts Books
This Time Next Year
Born on New Years Day, Quinn Hamilton just edged out Minnie Cooper to win his family the cash prize awarded to the first baby of the new year. Convinced that she has been cursed since then, the years that followed only continued to go downhill for Minnie.
But when Minnie and Quinn run into each other at a New Years party, their attraction grows in a way that can only be described as fated in this love story that instantly landed on the New York Times bestseller list.
Love at the Icicle Cafe
Returning to the snowy village of Gosberg, Germany to help her family sell their cafe, Mina Richards is only expecting a quick trip. But its chef, Scott Dawson, who also happens to be her childhood friend, doesn't want Mina to sell the cafe as she planned. Trying to persuade her at the annual Icicle fest, Scott hopes to not only change Mina's heart, but win her love.
Get a Clue
After being left at the altar, Breanna Mooreland had very low expectations for her honeymoon, which she decided to take on her own. It only seemed fitting that her luggage should get lost and that she should get snowed in.
But when her room is double booked and she finds herself sharing the suite with the gorgeous vice cop Cooper Scott, things take a very different turn than she would have predicted. As things between Breanna and Cooper heat up, Breanna's discovery of a dead body adds yet another twist to this hilarious and heartwarming romance.
One Day in December
A New York Times bestseller and Reese Witherspoon Book Club selection, One Day in December is a winding and memorable romance. Despite the cliches about love at first sight, Laurie is certain she has found "the one" when she locks eyes with a stranger through the window of her bus.
Despite checking for him throughout London's bus stops and cafes, she doesn't lay eyes on him again, until nearly a year later, when her best friend Sarah introduces him as her boyfriend. In the decade that ensues, the trio experience love, heartache, and unpredictable twists and turns of fate.
Related: 20 Engrossing Love Triangle Books That Will Tear Your Heart in Two
The Twelve Dates of Christmas
With a successful career and loyal friends, Kate Turner is perfectly satisfied with her life– even without a relationship. However, once her best friend signs her up with a match-making agency, Kate is launched into the tumultuous world of dating. Despite having twelve dates lined up, none of them seem to go quite as she might have hoped. As the ridiculous mishaps make waves in her quiet English town, Kate finds love in the most unexpected of places.
Whiteout
In this romantic suspense novel, Angel Smith is forced to survive the harsh conditions of Antarctica when her research station is attacked by a crazed man. Amidst the frigid landscape and on the run from a lurking attacker, Angel and her fellow researcher, Ford Cooper, must rely on each other. Stranded together, Angel and Cooper fall into a red-hot romance, despite their chilly surroundings.
Royal Holiday
Tagging along on her sister's trip to London, Vivian Forrest gets the royal treatment. While her sister styles a member of the royal family, Vivian finds herself falling for Malcolm Hall, the ever charming and proper secretary to the Queen.
What starts as her very own personal tour turns into a flirtatious and lively romance between the two. But as the holidays come and go and the end of Vivian's trip hangs on the horizon, the two must decide whether there is something more to their connection.
This post is sponsored by Open Road Media. Thank you for supporting our partners, who make it possible for A Love So True to celebrate the romance stories you love.
Feature photo: Kara Eads / Unsplash